Are you a product review junkie, too? Reading a real person's account of why they love — or hate — a product is a nice way to gauge or have an idea as to how a certain product performs, don't you think? So learning how a product, especially those that are bestselling, helped someone improve their skin is something we definitely enjoy doing. If you're like us, then you'll also love to find out why customers love these five bestsellers from Korean skincare brand belif.

Stephanie on the Aqua Bomb
"My skin type is really dry and sensitive, hence, finding the perfect hydrating moisturiser has always been a challenge. So I was excited when I got to try belif's Aqua Bomb.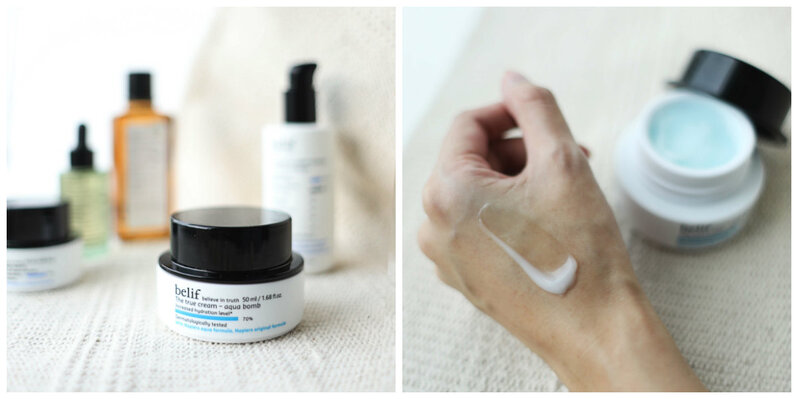 The moisturiser smells really good and refreshing, feels lightweight, non-sticky and perfect to apply in humid weather. I first used the product after showering and I loved how it took away the tight feeling my skin had. I also love how soothing the product feels and how it gives off a cooling effect. Plus, it acts as a really good base before I put on my makeup. The best part? It minimised my pores. I will totally recommend this to my friends because it really is the bomb (pun intended)."
Dhivya on the Moisturizing Eye Bomb
"One of the issues I have with my skin is my dark undereye circles. So taking the belif Moisturizing Eye Bomb for a spin was a no-brainer. When I first used it, I expected the texture to be similar to the Aqua Bomb but I was surprised to find out that it was richer and thicker. Another happy surprise was that it smells amazing. And the application? Like a dream. I've used it at night and even in the mornings and it works well under makeup.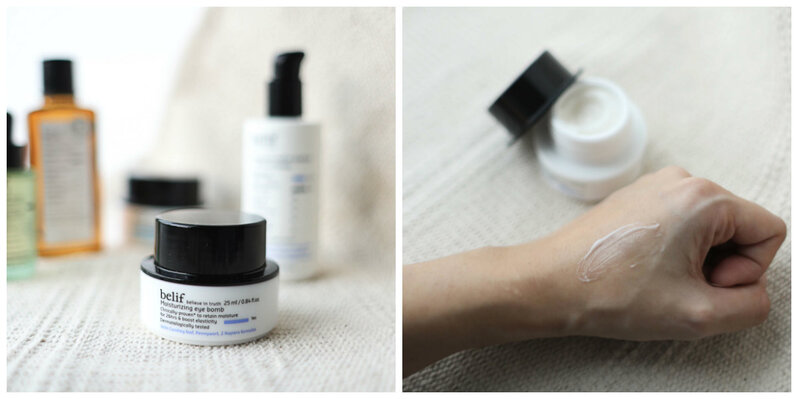 I didn't use to wear eye creams religiously because I never found one that made positive effects. But the belif Moisturizing Eye Bomb made my undereyes feel plumper and less puffy. Perhaps it's because it's made with Comfrey Leaf that really moisturises the skin and Pennywort that supports anti-ageing. My dark circles are still visible but they're less pronounced. I probably would have to use it for a bit more, but so far I'm liking what I see."
Vicky on the Peat Miracle Revital Serum Concentrate
"I was first introduced to the belif Peat Miracle series by my friend who claimed that it helped calm her skin from irritation as well as balance the release of oil on her face. As I am approaching my late 20s, skin ageing has become my main concern. So I thought I'd give the Peat Miracle Revital Serum Concentrate a shot.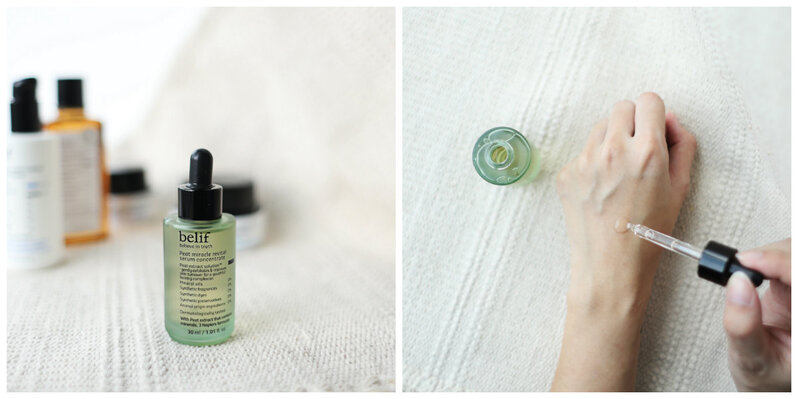 I've incorporated it into my daily skincare because it contains Peat extract that is known for preventing and reversing signs of ageing. The other key ingredient, Rhodiola root, is a multi-benefit ingredient that is high in antioxidant and protects skin against free radicals such as UV radiation and pollutants. After trying it out, I'd say the experience has been smooth sailing. I also like that it has a lightweight texture that is easily absorbed and I can layer on other products to complete my skincare regimen. I'm hoping this helps in improving my skin condition and freezing my skin age."
Audy on the Hungarian Water Essence — Moisture Binder
"I have dry skin but an oily T-zone. Most of the time, I wake up with my face feeling taut. Essences are known to be great for giving the skin a surge of moisture and other skincare benefits so I started using the Hungarian Water Essence before I sleep and before I put on foundation or BB cream to start the day. What I like most about the product is the instant hydration to my skin. Plus, its non-sticky texture and fresh smell makes me feel light and refreshed.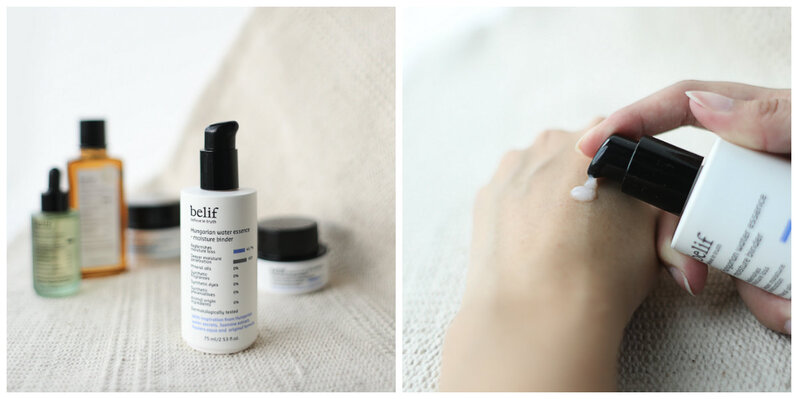 I personally don't always use essences or serums because most of them contain oils that usually lead to breakouts. I like that this doesn't contain oil and instead contains a blend of Rosemary that's hydrating and rich in antioxidants; Hungarian water that's been known to be an effective anti-ageing ingredient since the 1370s; Gotu Kola that delays skin ageing and protects it; Jasmine Water that strengthens the skin barrier; Napiers Aqua Formula that moisturises the skin; and Napiers Original Formula that calms troubled skin. No breakouts for me!"
Laura on The True Tincture of Chamomile
"I have dull-looking, combination skin. I also have some blemishes from previous breakouts and my pores are quite visible. So something that will soothe and revitalise my skin is what I need. Enter the belif True Tincture of Chamomile, which is made with 93% pure organic Chamomile Tincture that promises to soothe and replenish the skin for a glowing and balanced complexion.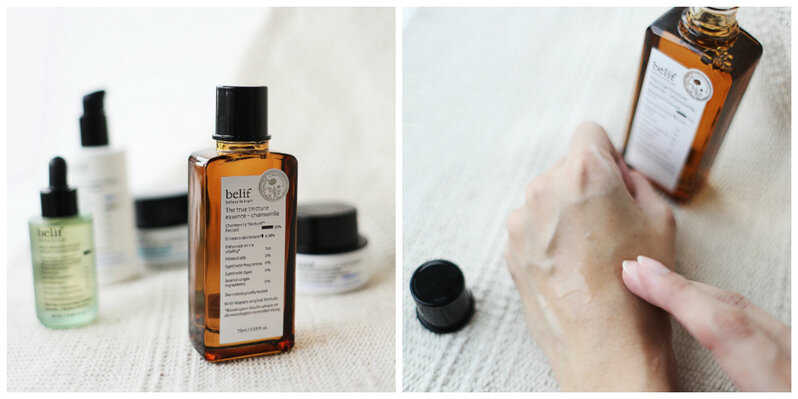 What I first noticed was it actually smells really good. The essence is light and I felt refreshed when I applied it on my skin. It is something I will definitely use day and at night because of its texture. I used it before applying makeup and it made it easier for the base to glide on and leave a smooth finish. Sans makeup, my face looks slightly brighter and I'm looking forward to continuing trying the product to see if it really improves my skin's condition. If you have dull-looking skin, this could be your life-saver!"
There's no better time than now to try these bestsellers! Redeem a trial kit and a 20% off 1 regular item voucher here.