It could be hearing a song you've always regarded as your favourite or hugging your pet after a tiring day — happiness comes in different forms, shapes and sizes. We've all heard different definitions of happiness before. And while many say it's not a destination, we say it's a state of mind that can be pursued. How do you achieve a state of utter bliss, an incomparable euphoric condition that feels real, simple and sincere? Singaporean digital influencers
Clarie Teo
and
Leanne Ho
share what they do to get to their version of 7th heaven. Plus, find out how you can enjoy some skin-lovin' bliss by redeeming a skincare trial kit!
Clarie
Venturing into new horizons is one of the many ways Clarie finds joy. Another thing that makes her happy is by finding a sense of calm in chaotic waters. So it's important that she does things that soothe her senses and calm her mind. Being a digital native, her eyes become prone to stress so giving it the soothing it needs — and deserves — is top priority.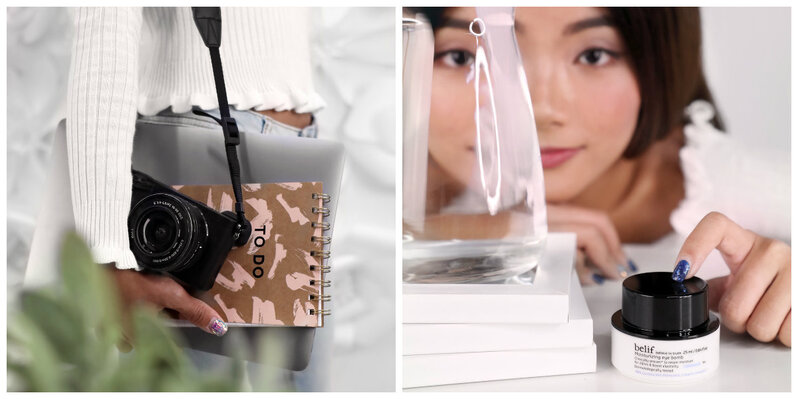 The
belif Moisturizing Eye Bomb
is perfect in this pursuit. Made with Comfrey Leaf that locks in moisture and Pennywort that supports anti-ageing, the lightweight and refreshing cream gives the undereyes intensive soothing and moisture that lasts up to 26 hours. Aside from that, the cream also boosts skin's elasticity and firmness.