With the Internet and international shipping, we can get our hands on almost any beauty product even if the brand is not available in our country. Even if we are from the eastern hemisphere, it's safe to assume that most of our cult favourites are from Western brands. But what if we tell you that there are amazing Asian dupes for your faves?
That's right! Get ready to save on shipping (or fees due to imports + international taxes) as we give you great Eastern alternatives for Western beauty brands you are currently loving.

Singapore's Katfood vs. Lush
Love Lush to bits? SG's homegrown brand Katfood might just give it a run for its money. Also made from organic and all-natural ingredients that make their products
almost
edible, you can find a selection of products that will do the same magic Lush does for your skin and entire body. Did we mention that they nailed the packaging and witty product names you oh-so-love from Lush, too?
Malaysia's Empro Cosmetic brow products vs. Benefit
Benefit is one of the most popular brands to go to when it comes to getting your arches on fleek. But whether its their brow products or brow services, Malaysia's very own Empro Cosmetics can go head-to-head. Claiming their specialisation to be the 'eyes', Empro has a wide range of brow and lash products and services that will keep your peepers' frames poppin'.
Philippines' Pink Sugar lipsticks vs. MAC Cosmetics
When it comes to the lippie category, we all know that every beauty addict has a MAC tube in their stash. But challenging that is PH's very own Pink Sugar that has been raved about by many lipstick lovers. From nudes and pinks to reds and deep plums, this range may not have as big a selection as the Western cult favourite, but they are definitely on par when it comes to pigmentation, longevity, and comfort in wear. Did we mention it's half the price, too?

South Korea: Laneige's Water Bank Serum vs. Chanel
Ah, K-beauty! In the past couple of years, skincare has been a battleground between the east and the west. So if you've been currently loving your luxe Chanel Hydra Beauty Serum, we just want to let you know that Laneige's very own Water Bank Serum can be your alternative if you're looking for a more budget-friendly option. Both using botanical ingredients to give their promise of hydration and moisture retention, there's a very slim difference between the two in terms of formulation.
Japan's Isehan Kiss Me Heroine Mascara vs. Too Faced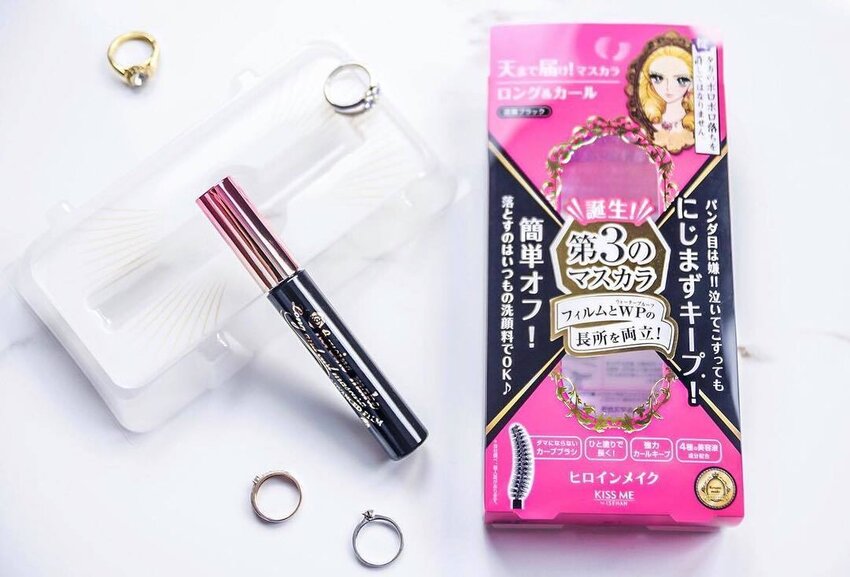 Too Faced's Better Than Sex mascara has been a holy grail product for many makeup lovers. But for those who have tried the Isehan Kiss Me Heroine Mascara, the crown for lengthening, volumising, and longevity belongs to Japan. Formulated specially for Asian eyes, patrons of this product claim that this will make your lashes fuller and more lush, minus the clump, and will not budge NO. MATTER. WHAT. Even your most trusted cleanser can prove you wrong with how longlasting this beauty pick is. How about that for an HG mascara?
(Cover photo from: @pinksugarph)
More dupes for you here!