There's no doubt that one of the best times to visit Japan is during the Sakura season, where pink cherry blossoms burst into bloom all across the country from late March to early May. Celebrating the blooming of sakuras with hanami parties is the quintessential Japanese thing to do in spring, but if you can't travel during that period to enjoy the blooms, don't fret. There are other flower seasons to look out for in May and June. Check out these other flower seasons and note some of the best flower parks in Japan where you can view assorted blooms.
Nemophila / Rurikarakusa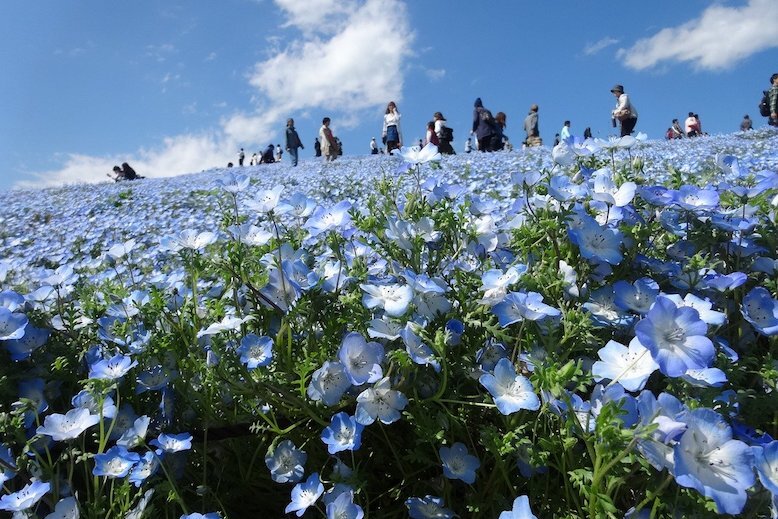 Photo by Nyan8 via Pixabay
Nemophila Blooming Season: late April to early May
Nemophila is a pale blue blossom that transforms green fields into a blue paradise from late April to May. The Hitachi Seaside Park in Ibaraki on the east coast of Japan is a park famous for showcasing beautiful flowers throughout the year, but they are most well known for their Nemophila fields. Climb up Miharashi Hill to enjoy a scenery filled with over five million tiny stalks of Nemophila and a panoramic view of the Pacific Ocean.
Hitachi Seaside Park
605-4 Onuma-aza, Mawatari, Hitachinaka, Ibaraki Prefecture
Moss Phlox / Shibazakura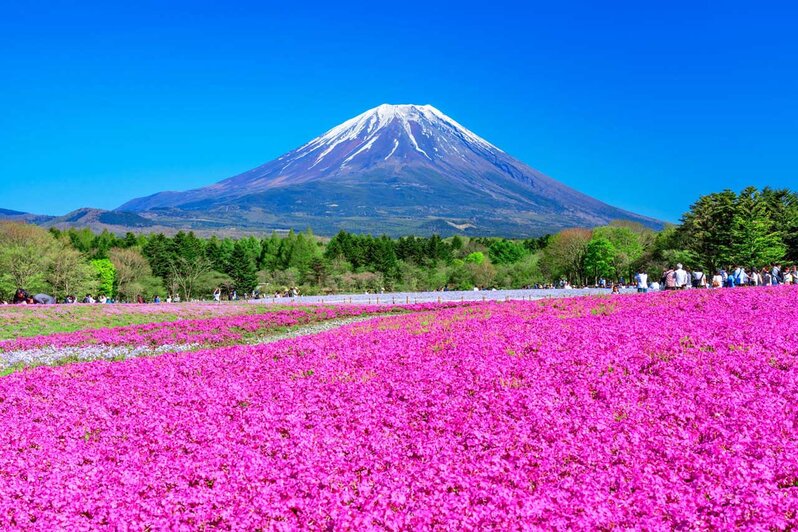 Moss Phlox Blooming Season: mid-April to late May
If you can't get enough of the pinks of Sakura blooms, you might want to stick around for the Moss Phlox blooming season that starts in mid-April and lasts till the end of May. The Fuji Shibazakura Festival is one of the most popular events to visit where you can catch 800,000 flowers in full bloom, looking like pretty strips of pink and white against the spectacular backdrop of Mount Fuji.
Mototsu Highland
212 Fujigane, Fujikawaguchiko, Minamitsuru District, Yamanashi Prefecture
Wisteria / Fuji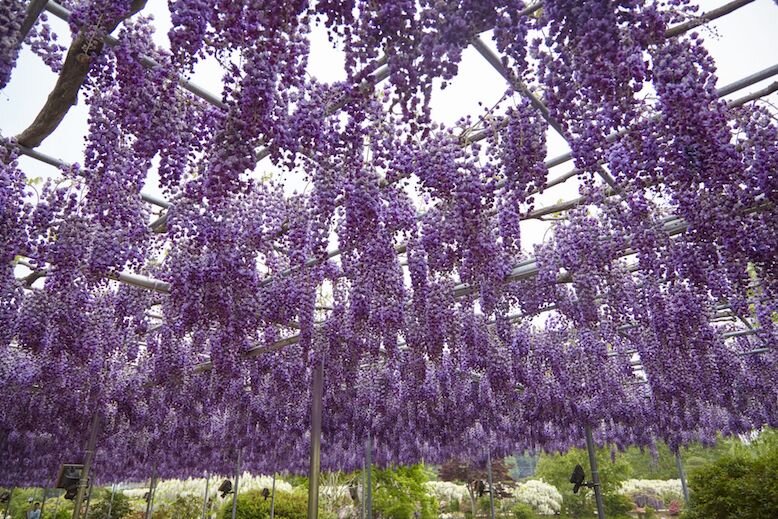 © JNTO
Wisteria Blooming Season: Late April to early May
Spring brings blooms of wisteria to Japan and one of the most popular places to view them at is Ashikaga Flower Park in Tochigi Prefecture during the annual Great Wisteria Festival. The park is home to over 350 wisteria trees, some of which are over 150 years old. Most people recognise the purple great wisteria, but they also come in shades of white, yellow and a pale red depending on the breed. Wisteria tunnels where you can walk under a sea of flowers hanging above your head are especially popular with photographers.
Ashikaga Flower Park
607 Hasama Town,Ashikaga City, Tochigi Prefecture

Tulip / Churippu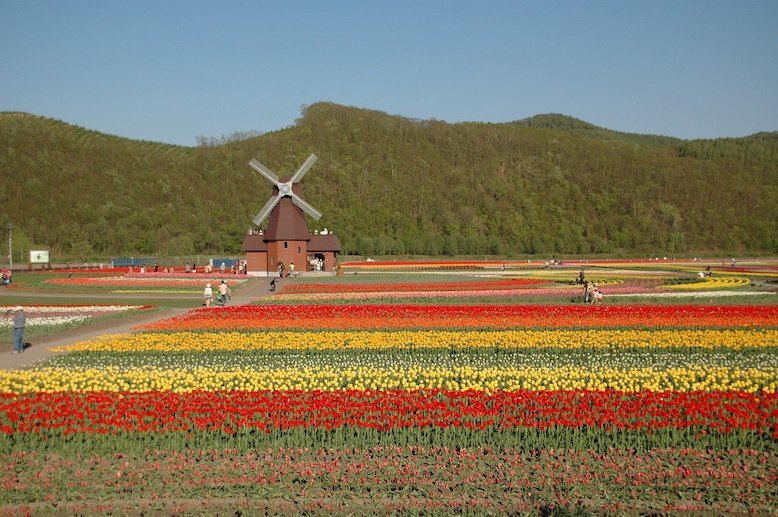 Photo by Skeeze via Pixabay
Tulip Blooming Season: May to early June (in Hokkaido)
When tulips are mentioned, the Netherlands may be the first place that will come to your mind. But there are also many places in Japan that showcase these bulbs in bloom during springtime. While they tend to bloom about the same time as cherry blossoms in most parts of Japan, in the northern part of the country at the Kamiyubetsu Tulip Park in Hokkaido's Okhotsk region, you can catch them in full bloom from May to early June.
Kamiyubetsu Tulip Park
Yubetsu, Monbetsu District, Hokkaido Prefecture
Hydrangea / Ajisai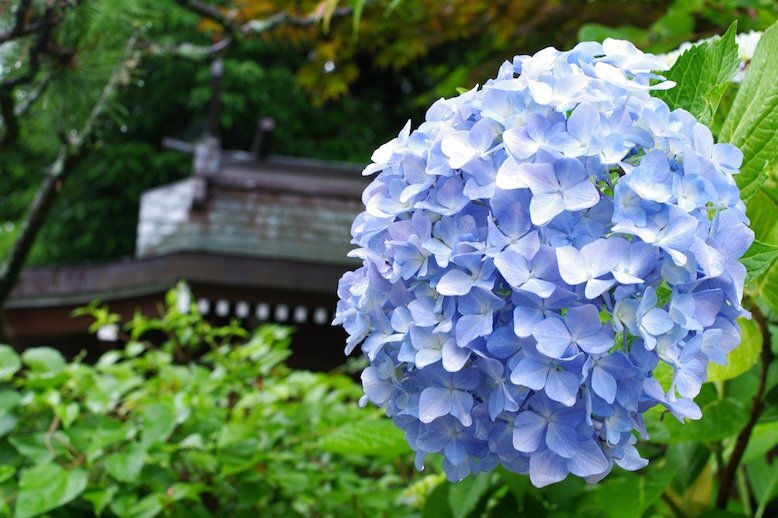 Photo by Takuyo via Pixabay
Hydrangea Blooming Season: June
June is rainy season in Japan, and the wet weather brings the blue blossoms of hydrangeas, locally named ajisai. Kamakura in the Kanagawa Prefecture is particularly popular for hydrangea viewing. Meigetsuin Temple is even nicknamed the "hydrangea temple" or ajisaidera for its beautiful hydrangea gardens that are only open to the public during this period.
Meigetsuin Temple
189 Yamanouchi, Kamakura City, Kanagawa Prefecture