One of the most common fashion advice for petite gals is to wear heels because they elongate the silhouette. But although pumps and platforms are super sexy and give us that vertical boost, sometimes we just want to rest our feet, go for a more casual look and wear a pair of sneakers even if it means sacrificing a little height. We know, it's not the most ideal scenario but sometimes we just have to live with what we have, right? The good news is we have another option: heeled sneakers. Call them sneaky, but with these pairs, we can now have the best of both worlds. Here are some of the pieces to choose from.
For dainty outfits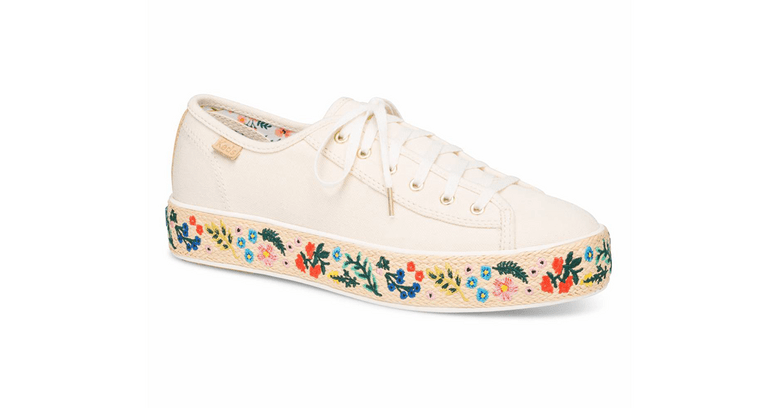 Women's Keds X Rifle Paper Co. Triple Kick Rosalie Embroidered Jute, USD79.95 (keds.com)
Having those extra inches means more space for creative designs like the pretty flower patterns on this pair from the Rifle Paper Co. and Keds collaboration. This particular piece, the Triple Kick Rosalie Embroidered Jute in the white upper, is a perfect match for floral dresses or for any casual look with a feminine touch. On top of the one-inch platform, it also features an extra height in the midsole and a comfy cushion for comfort.
For street style ensembles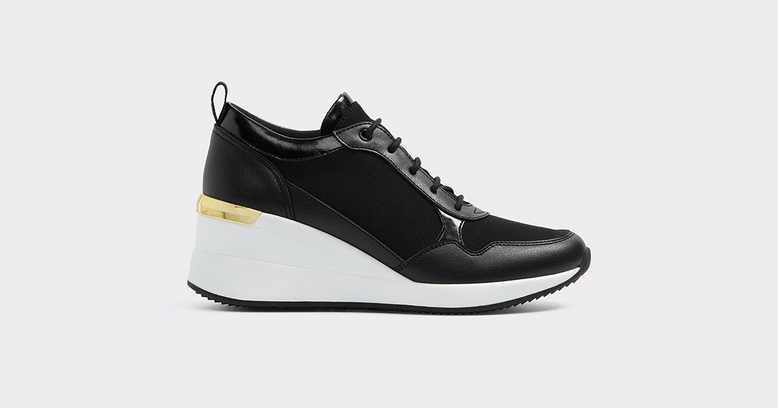 If you're a petite gal who has always wanted to try street style fashion but hesitated because most of the looks won't go well with traditional heeled footwear, then you may want to add Aldo's Seveisa in black and white colourway. With almost three inches of height and its athletic look, this pair will level up your street style cred.
For sporty occassions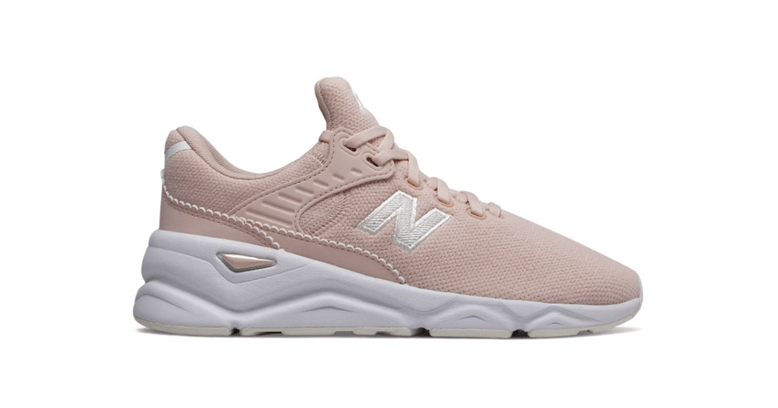 New Balance
X-90 in Oyster Pink with Sea Salt
, USD89.99 (newbalance.com)
Whether you're planning to run a marathon or just do some light exercises, the New Balance X-90 series offers some great selections. All pairs in the collection have a light built and feature a retro '90s look that's very trendy these days. Among all the choices, this Oyster Pink variant is one of the most stylish ones that can easily be matched with any athleisure outfit. Plus, you get a very subtle one-inch heel!
For any casual outfit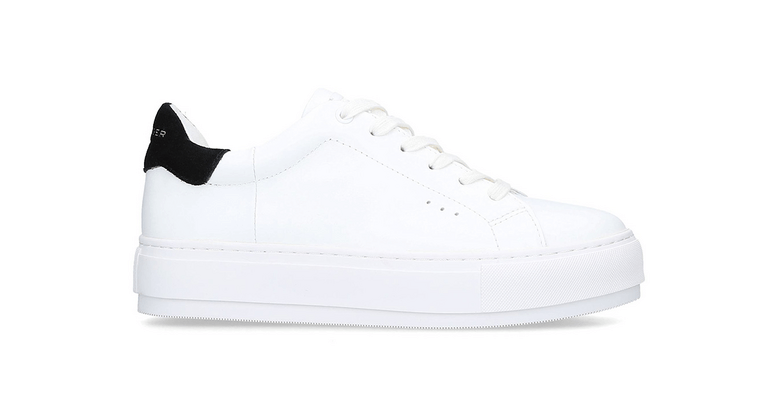 Kurt Geiger Laney White Leather Chunky Trainers
, GBP95.20
(kurtgeiger.com)
Looking for durable, high-quality heeled sneakers that you can wear with almost anything? Consider splurging on a pair. We suggest checking out Kurt Geiger's Laney, which comes in a crisp white design with a black counter, leather finishing and pumped with a 35mm platform. Because of its versatility, this could easily be your new favourite.
For dressy occasions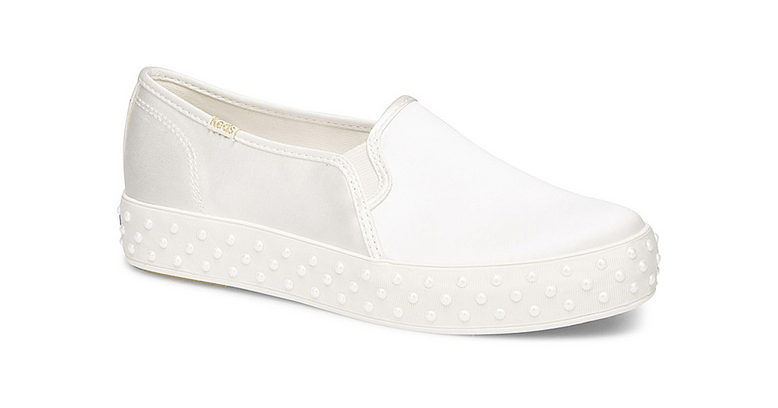 Keds x Kate Spade New York Triple Decker Pearl Foxing
,
PHP3,995/~USD76.29
Although this piece is from a bridal collection, it's not exclusive to brides-to-be. It's also a good choice for anyone who's on the hunt for heeled sneakers that are appropriate to wear on dressy occasions. This sophisticated pair with a one-inch pearlised platform and metallic canvas will complement even the most elaborate gowns or cocktail dresses.
(Cover photo from: @riflepaperco)
Next, discover some cute beach-ready flats.