Pink blushes have been a staple in the beauty world since the dawn of time. Okay, maybe not that long ago. But you get what we mean — blush has always been a makeup kit staple. On the scientific front, a
study
shows that blush is a subtle signal of good health to attract a potential partner. Regardless if we're on the prowl, women can wear makeup to make themselves feel more confident and beautiful. It's undeniable that a swash of colour on your cheeks can make us bloom. Here are some of the best pink blushes for you to wear this Valentine's Day.
CanMake Cream Cheek in 07
One of Japan's best-selling drugstore blushes, the
CanMake Cream Cheek
blushes (SGD12.90/~USD9.40) are both affordable and dependable. The ultra-blendable formula leaves enough colour to your cheeks but won't be too distracting if you were to use it in an office or school setting. Apply it with a sponge for a sheer finish or build up the intensity with your fingers. A natural-looking blush also represents
youthfulness
, depending on the way you apply it.
Shiseido Minimalist WhippedPowder Blush in Sonoya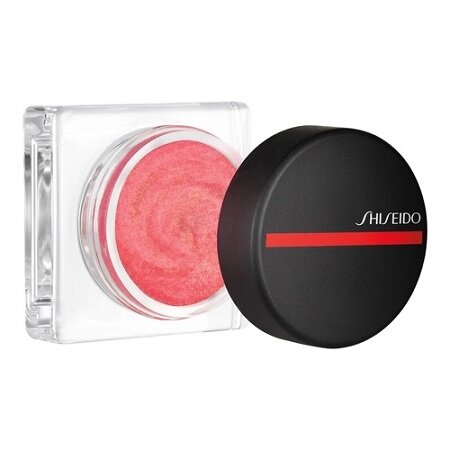 SGD48/~USD34.97 (Photo from sephora.sg)
On the higher-end of the blush spectrum, Shiseido's
Sonoya
is the one to pick. The lightweight facial mousse blends easily onto the skin. You can apply it lightly for a natural-looking flush or layer it up for a more intense hue. It promises an eight-hour wear, so you can expect it to last all night long.
Excel Skinny Rich Cheek in RC02 Peach Pink
Another drugstore option is from excel. Their
Skinny Rich Cheek
powder blushes (SGD25.90/~USD18.87) have a creamy texture with a matte finish. The formula is quite unique: it contains moisturising ingredients like jojoba and grapeseed oil, as well as squalane and rosemary leaf extract. If you like makeup products that have skincare benefits, this is one for you to try. After all, a youthful look starts with healthy skin.
shu uemura Glow On in Medium Pink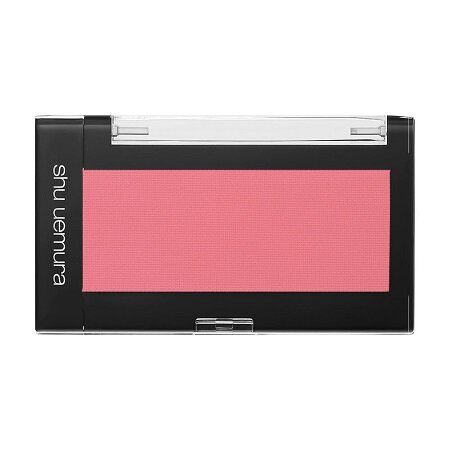 SGD33/~USD24.04
shu uemura's
Glow On blushes
are available in matte and pearl finishes. The medium pink (in both finishes) is a touch bolder than the other recommendations in this list. If you really want to play up the blush in your look, look no further. The clear colour pay-off will let you achieve a fresh and radiant look, especially with an intimate candle-lit setting.
Cezanne Pearl Glow Cheek
If you don't mind a little sheen on your cheeks, consider Cezanne's
Pearl Glow Cheek blush
(SGD15.90/~USD11.58). The subtle pink shade mixed with the pearl-like lustre will add a glow to your face — no highlighter needed. Just dab it lightly on your cheekbones so it catches the light beautifully when you turn your head.
(Cover photo from: @cezannecosmetics)
Inject youthfulness into your skin with these Japanese sheet masks.