It was one of the usual nights that me, my husband and my brother were watching television at my place and we were in dilemma to plan the coming long weekend and decide the place we want to go this time. After a lot of hotel and ticket research my hubby suggested we go - Hong Kong as we had never been there earlier, also the flights were not too expensive and it was just a 4hr odd flight plus a new destination will be added to our travel diaries. He quickly booked the tickets/hotel and we were quite happy to know Hong Kong has Visa on arrival so there would not be that hassle of getting our Visa processed. We went shopping the other day and packed our bags, I was super excited for the fun that was to knock in at our doors, bonus was we would also be getting to see how Chinese New Year is celebrated in HK.
We booked Malaysian Airlines and got lucky to be upgraded to Business class, we were to stay in Hong Kong for 2 nights and 1 in Macau, I usually love to plan and write an itinerary whenever I travel, because that helps to cone down the places I want to visit in priority and places to be missed if not important.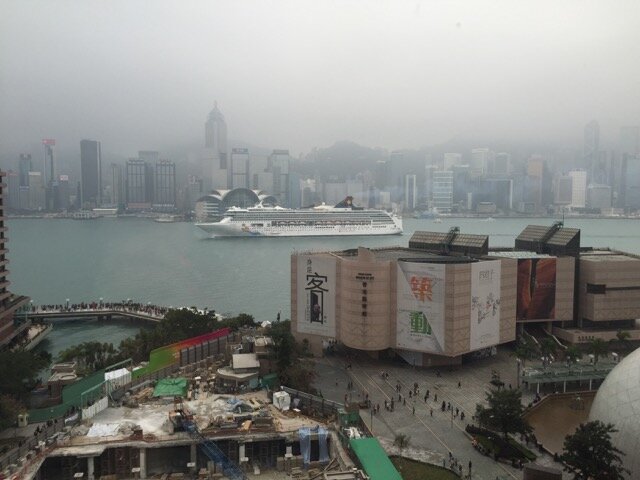 View from my room on 21st floor !!
We stayed at Park hotel for the 1st night due to huge rush and unavailability (obviously we would not have got a desired hotel on last moment plans) plus Chinese New Year was round the corner. We explored the streets at Tsim Sha Tsui at Kowloon, it was a shopping paradise with all the luxury brands and street shops sandwiched between lanes and hotels. I did feel like having a look at Tiffany and Gucci though but I had to control myself until the last day, which I only had proposed to be kept as "Shopping Day" (my bad).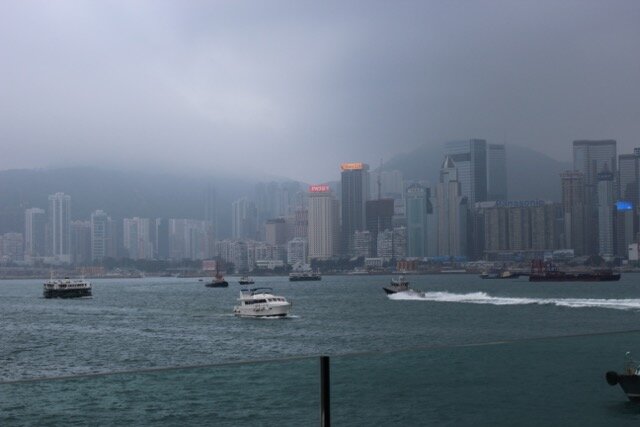 I loved how the streets were so colourful, crowded and alive with music , the most I loved was the cold, windy weather in HK. I love winters, I was happy to know the temperature would be low, but I did not expect the place to be so windy, and hence I shopped for - overcoats, scarf and boots. Both my hubby and brother had kept jackets and pullovers, and I did not take them seriously but now I did. But I was loving the feel, the cold, chills and wind, walking on the streets at midnight all wrapped in scarves and gloves is what I had always desired.

There was a bridge in front, a you can see in the picture it was always crowded and filled with people walking, we went there each morning and night to enjoy the weather. Next morning we left for Disneyland, and it's beauty cannot be explained in words all I can say is it was - MARVELLOUS!! The Disney themed train took us to the island where Disneyland was built on a huge property and it had themed sections and a lot of Disney characters for the kids to get pictures with.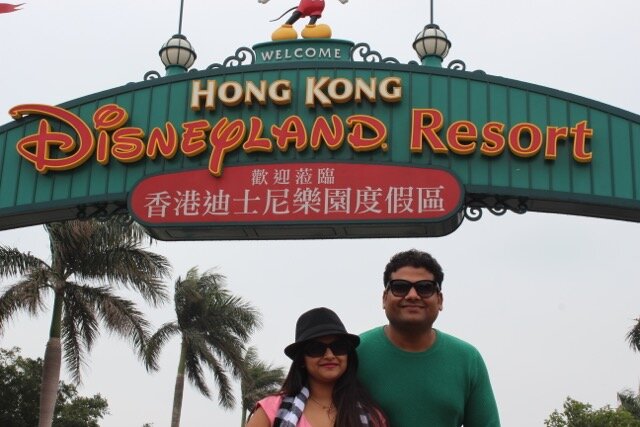 I felt cold and bought this Disney jacket from a souvenir shop just when we entered as it was really cold and windy. We loved the time we spent there, a few adult rides that we did and it was 5pm on the clock but we were too tired to stay until 7 for the most famous Disney parade and show, after a lot of convincing from them I agreed to stay back. It was worth it, the Disney parade and shows were amazing!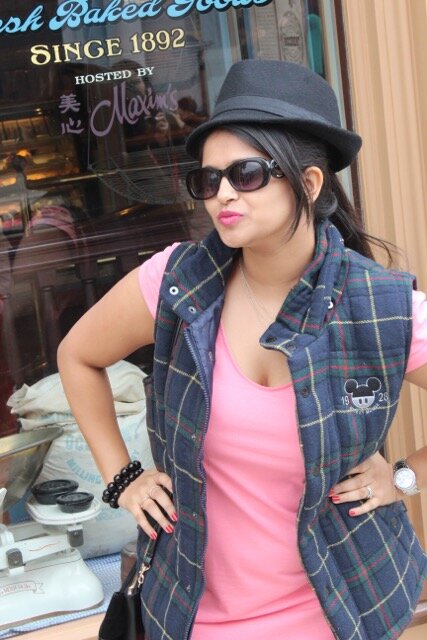 The most beautiful view from the bridge at Kowloon, the other side you can see is Hong Kong all covered with fog, clouds and stated by tall buildings which all lighted up every evening, and there was even a light and fire show on few of the days for the tourists.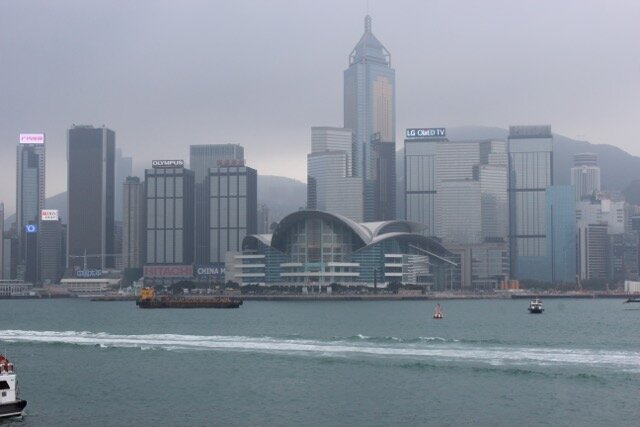 I loved being at this place for hours at enjoy the weather to the most. Next morning we left in a Ferry to Macau and my lovable hubby got us premium tickets, so rather sitting with th crowd we got a private cabin with just 3 of us and some food and drinks, thought it was just an hour journey to Macau.
Macau is the hub of casino, with around 33 hotels and each one with their own casinos and restaurants, I was shocked to see the roads empty as if some thunderstorm had stuck but this what it meant, why would the people be outside when there is nothing to do but GAMBLE.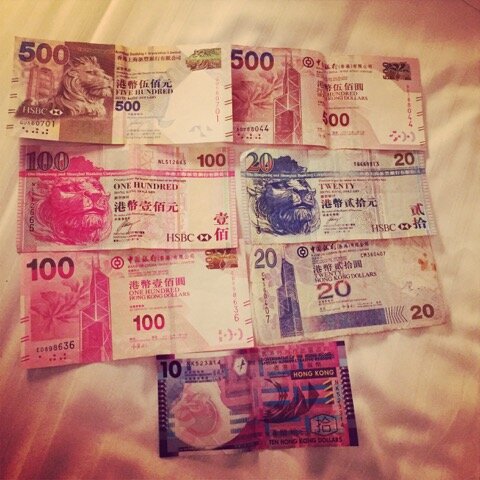 The currency of Hong Kong that w got exchanged, I totally loved the colors and designs on their notes.
Yeeeppp, and thats what we did and saw some 8 casinos, the view was breathtaking with all lighted up buildings everywhere your eyes can reach and the great thing was there were - Rolex and Chanel within the casino, so that the husbands could keep winning and the wives could shopping without complaints!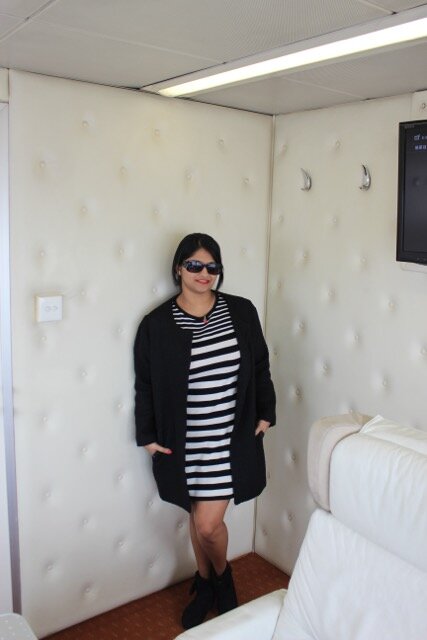 Venetian was the most beautiful of all, and I love to visit Hong Kong and Macau soon again but only in winters.
Third day was dedicated to Hong Kong and shopping, we had to pay extra 100$ to witness the fireworks a night before, we were lucky to have Sheraton right in front of the bridge and we witnessed the fireworks at our ease with lots of food and drinks. It was a spectacular firework and it went on for about 8-10 minutes, used 25000 crackers and was viewed by lakhs of people, sitting down there since 6 in the evening. I made a few videos, but I will share the shot that I took and was happy to see a similar on their local newspaper the next morning. I patted my back.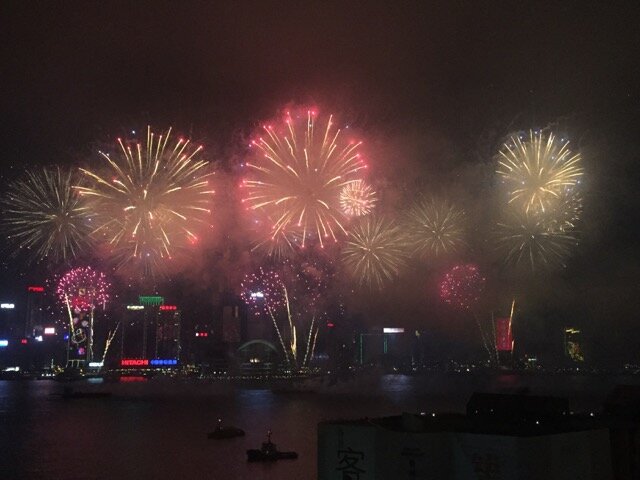 So many colors and firecrackers and the lights on the buildings and the river bank complemented the whole show.
There was not just taxi to HK from Kowloon but on return we took the ferry which just cost 2$ each and hardly took 3 minutes. We explored beautiful streets i Hong Kong - Times Square and Stanley market were my favourite.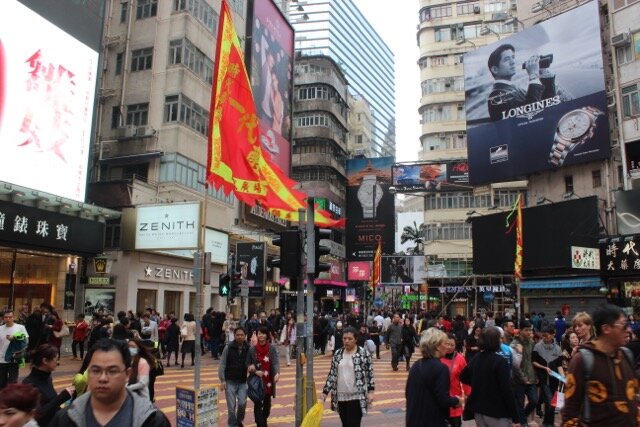 Times Square similar to NEW York times square
Stanley beach was the most calm/peaceful and beautiful of al, we took a lot of pictures there. These 2 being my favourites!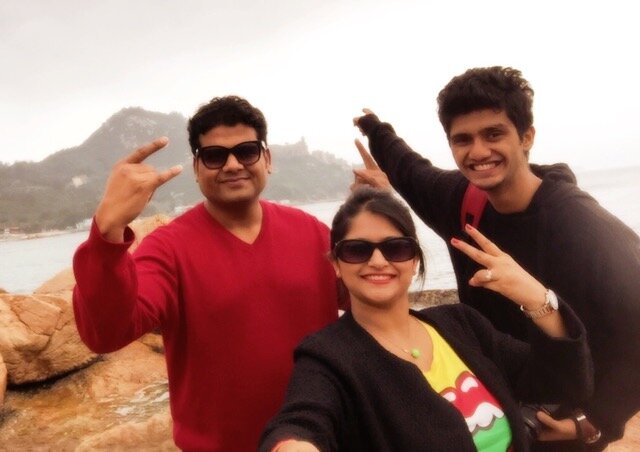 Victoria's Peak - is the highest point and a famous tourist spot in HK, a tram takes us to the top and it gives a magnificent view of the city. I am gonna go there again and take more pictures for my blog too.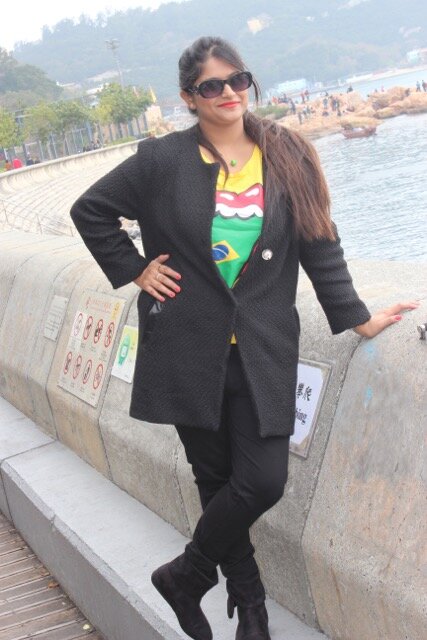 I still have all the memories and those chills fresh in my heart and mind, and we did have a withdrawal symptom after coming back to life, we are terribly missing HK as if we had left a part of our life in Hong Kong. I am waiting to visit the place again and it is my best travel adventures of all.
Got a travel adventure to share? Send in your story to our #BestTravelAdventure contest now and you may just win $100 worth of shopping vouchers!
Contest runs from 7th August to 7th September, 2015