Cambodia has so many things to offer— delicious cuisine, kind-hearted people, well-preserved culture, and a very relaxing travel destination. It was a two-day adventure with my siblings last June 14-15, 2015, and nothing can compare the experience when you travel with your family.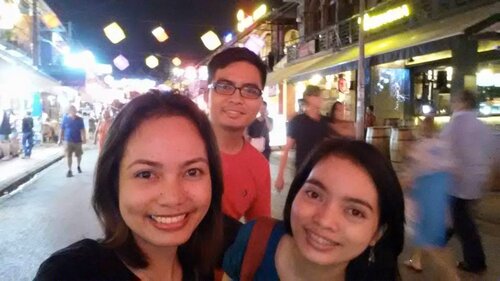 Upon arrival at Siem Reap International Airport, I was stunned by its simplicity; it reflects how simple Cambodians' lives are. Since we arrived late in the afternoon, we took some rest first at the hotel and spent the night at the Pub Street and Night Market. We had dinner at Khmer Family Restaurant, the restaurant also offers other Asian fusion cuisine, but we went there to taste their local food. There were lots of shake stalls too along Pub Street, and we capped-off the day with a refreshing mixed-shake for only USD1.
We woke up early on the second day for the temple hopping. Our first stop was the famous Angkor Wat. I was totally in awe when I saw the sun slowly radiating the worlds' largest and greatest temple, every detail in the temple was made and carved intricately. We have also visited other temples; one of those was Ta Prohm where Angelina Jolie shot for the film, Tomb Raider. In the evening we watched a cultural show, where it represents classical Khmer culture.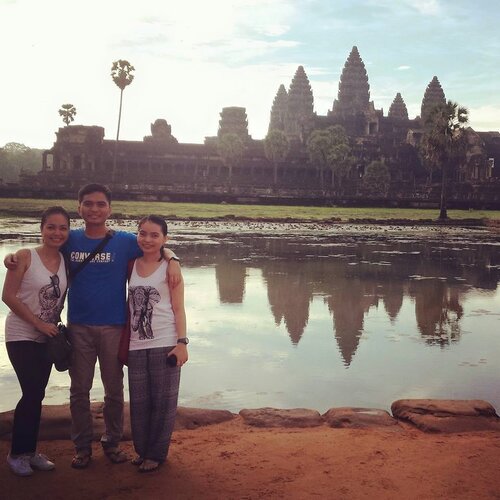 Two days may have been too short to explore the country, but this is my best travel adventure so far. I could not have any experience being in a place where almost everyone is kind, accommodating, and would make you feel at home. We did not even have any trouble communicating with the locals as they could speak-well in English. If I want to be away again from the hustle and bustle of the city, Cambodia is surely my place to be.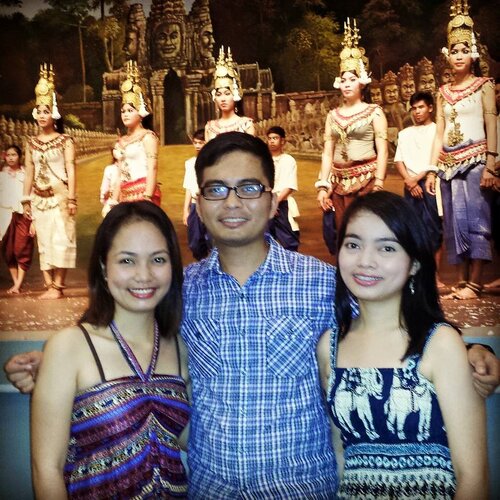 Got a travel adventure to share? Send in your story to our #BestTravelAdventure contest now and you may just win $100 worth of shopping vouchers!
Contest runs from 7th August to 7th September, 2015