Going to #Australia has always been in my to-do list for a long time. It doesn't matter which part of Australia, as long as I place my footsteps in the land Down Under, I'm happy. Having an extremely long holiday last weekend, we decided to pick to the nearest destination from Singapore to Australia and it had to be Perth. It didn't take us much time to get the flights and hotel sorted, thanks to my amazing planner! *I am so lucky*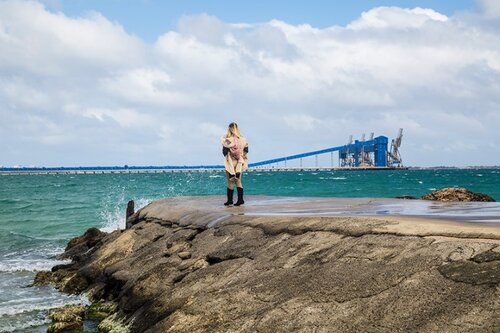 After 4hour plane ride plus 2hour delay at the airport, we finally arrived in Perth city, just in time to pick up our car, head back to the hotel and get ready for dinner. It was almost 9 pm. The city was about to sleep as expected. Not many cars on the street and not many shops open. It was so quiet that I could hear the sounds of strong wind blowing through my ears. I was shivering in the cold weather, but the excitement kept me walking.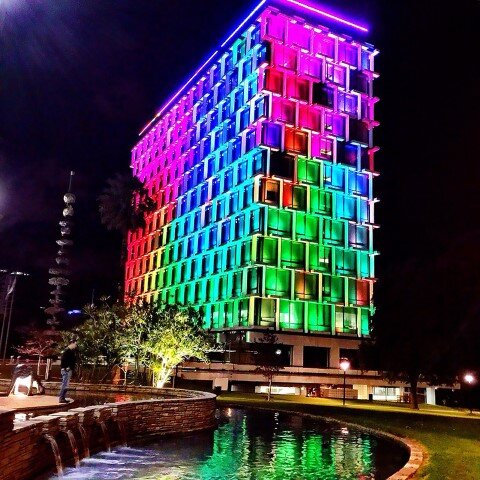 We took a long walk to the Swan River where a couple of bars and restaurants opened till late. Quickly ordered our dinner 5minutes before the kitchen closed, I chose BBQ pork ribs made by the Australian chef. It was the best pork ribs I've ever tried and that simply made my night.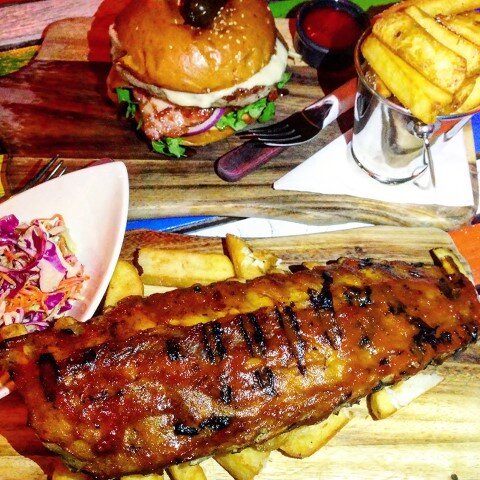 I was told that this trip was nothing like the previous ones I've been. No sunbathing by the beach, sipping a glass of margaritas by the pool or shopping, it would be a real road trip from one town to another within Western Australia.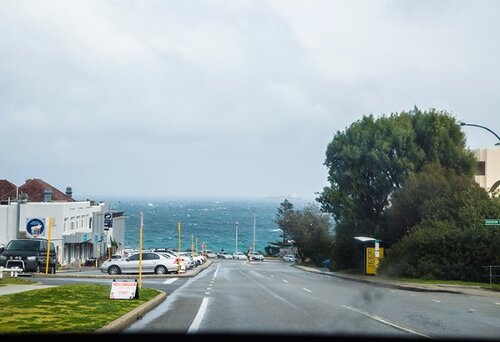 I was all ready for it. But first thing first, I needed a cup hot chocolate and delicious breakfast to start my day. We didn't know which place we wanted to visit other than driving along the coastline and stopping whenever we wanted to. I looked at the map and picked a destination called City Beach, hoping that there would be some breakfast spots, cafes, or restaurants around. After a couple of detours, we were lucky enough to end up at Clancy's Fish Bar, a beautiful restaurant located at the most perfect location ever- right by the ocean.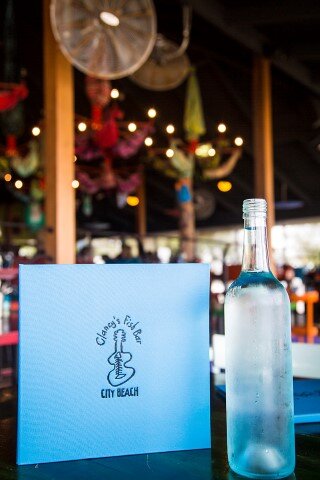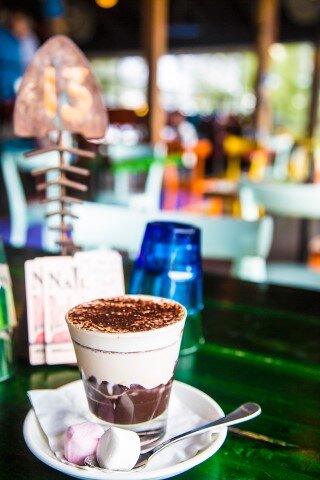 Hot chocolate on a cold and rainy day is always a good idea.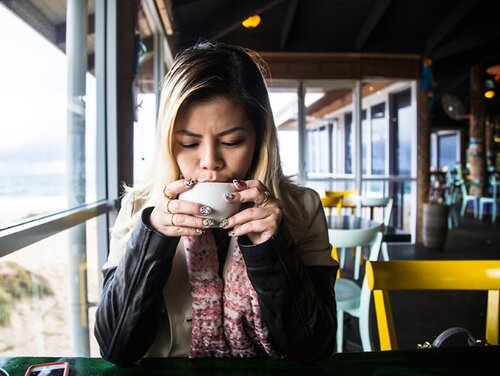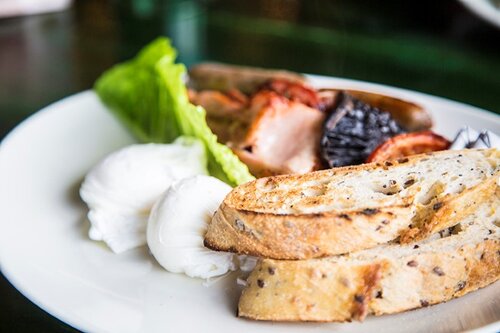 The breakfast was delicious, but this view right here made it taste ten times better.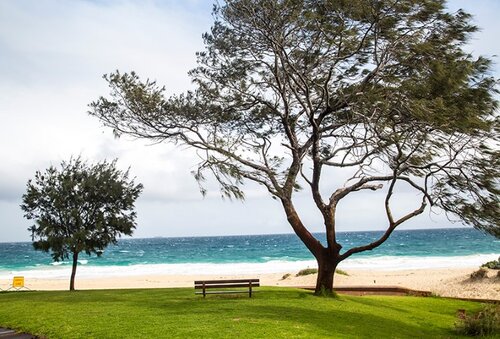 I can't express exactly how I felt that time while looking at such a calm and picturesque scenery. A simple beauty of nature could always make my heart skip a beat. I wish I could capture the whale from the ocean into this photo. He swam back and forth a couple of times pretty near the shore.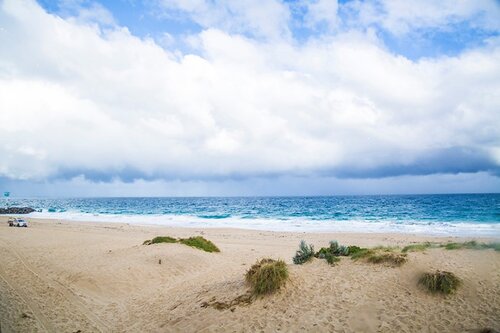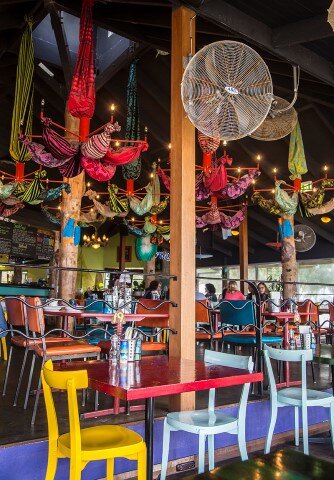 The rain stopped and it was time for us to move on. We kept driving along the coastline, heading toward the South, listening to the local radio, and feeling entertained by what we saw along the way. Sometimes, it's the row of identical houses in colonial architect that fascinated me.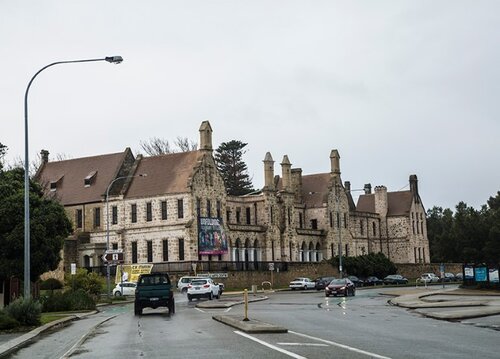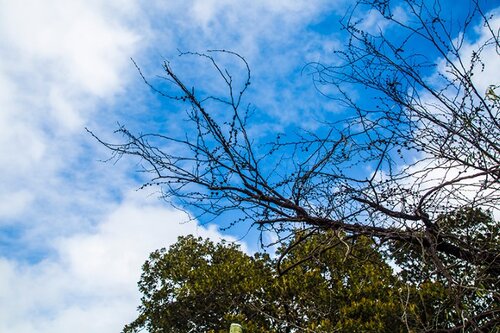 Other time, it's the vibrant red flowering gum tree that got me so excited about a photo opportunity. It added some colors to a gloomy day.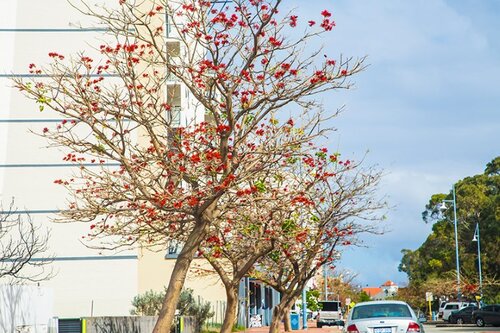 By the time we arrived at Fremantle prison, we realized that we had already traveled for 30minutes. It didn't feel that long. Fremantle prison is not what you think it is. Although the look can be quite deceiving, this is actually a famous tourist spot that is quite Instagram- worthy. We wanted to explore a few prison tours but didn't have time to do so as we still had 300km journey ahead.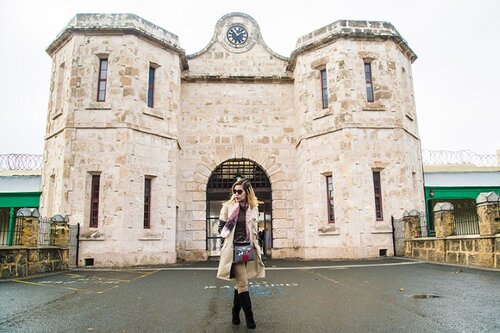 The only destination in my mind was Pullman Bunker Bay Resorts. I didn't expect it could take us so long driving through stormy rain, endless green farms, and mysterious forests to get there. But I guess this spacious room with an incredible view made up for the long journey.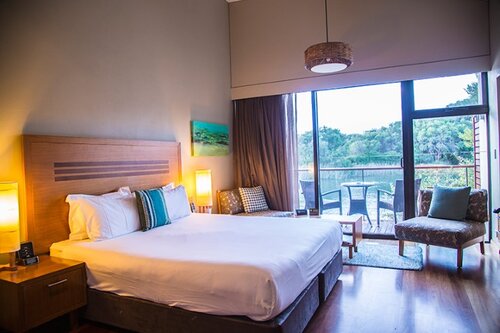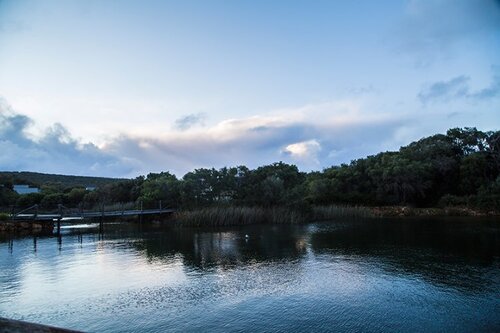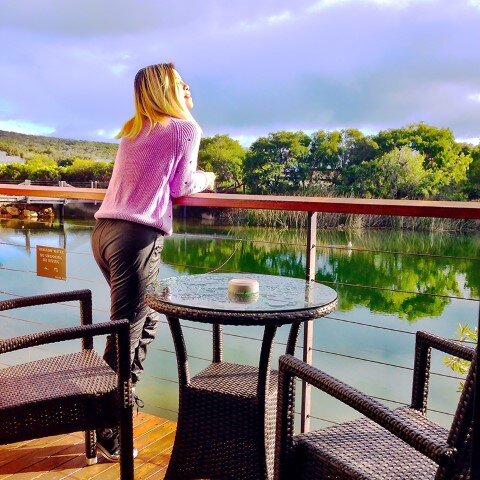 My first two days in Western Australia were very spontaneous and unexpected like that. But the excitement was always up in the air.
Can't wait to share with you what we did on day 3 and 4.
Got a travel adventure to share? Send in your story to our #BestTravelAdventure contest now and you may just win $100 worth of shopping vouchers!
Contest runs from 7th August to 7th September, 2015