Borneo is the largest island in Asia, shared by three countries, Malaysia, Indonesia and Brunei with more than 70% of the land belonging to Indonesia.
My travel mates and I have just completed our descent from Kota Kinabalu the day before and were ready to explore the wonders Borneo has to offer.
But first, lunch the local way was tasty Tom Yam seafood noodles and Chinese wine noodles which was extremely satisfying and a great start to our day.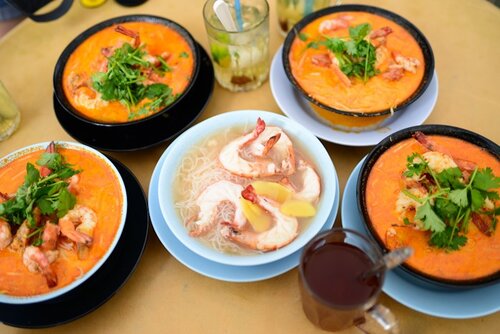 We spend the afternoon exploring the town of Kota Kinabalu in markets and craft centres and ended the day by the beach watching the setting of the glowing sun before ending the day with a sumptuous seafood dinner.