The day when my feet finally kissed the sought-after sandbars of Boracay Island finally came, and the living like a local began.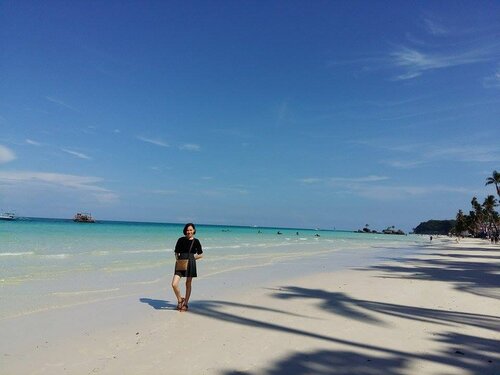 It has come to my profound attention that my Boracay trip was a purely business trip until I took off in the high noon and knew that the event will start late in the evening. I ate lunch, dropped off my things in the inn, and explored the island on my own pace while waiting for the event. I walked and walked until I met locals worth knowing and spending time with than burying myself alive in the clean sheets of the inn's bed.
Kuya Thata – the first local I met in Station 2, Boracay. He is a leather craftsman, doing business for several years with his brother Kuya Django, who sells leather goods in Makati every Sunday, and Ate Belen who helps him vend leather goods in the island. Unlike any other leather producers in the country, they stick to the old habit of putting all the leather together: hand stitching. All goods are handmade, hence the reasonable price with it. They do a variety of wallets, card holders, bracelets, shoes, bags, and their latest creation, foot bikini.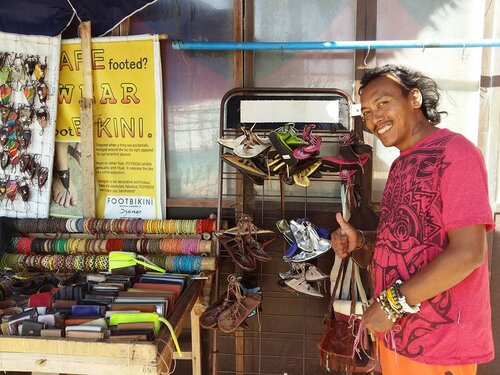 After the long chat we pitched, I munched some mangoes along the stretch of sandbars until I came across other interesting local artists nearby.
Artists of Mari-it Artworks – if you have been to Boracay several times now, I'm sure you have come across this quaint shop as it dwells in the island years back then. If you haven't, here's why you should. Mari-it, which means enchanted, doesn't fail to wow its passersby and customers with their enchanting masterpieces. Their healing stones, jungle vines, masks, artifacts, and other rare finds turned artworks, not to mention their domesticated bat, makes them one of the best spots in Boracay. Alongside with Kuya Thata's leather goods, no design is being duplicated to retain the exclusivity of their works.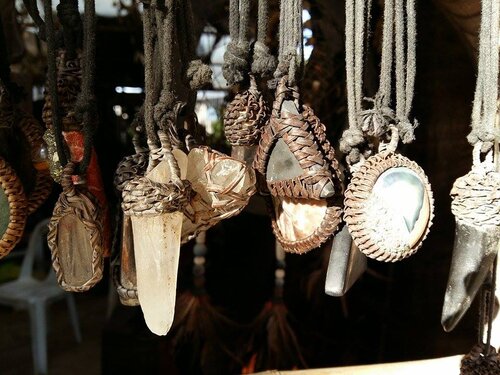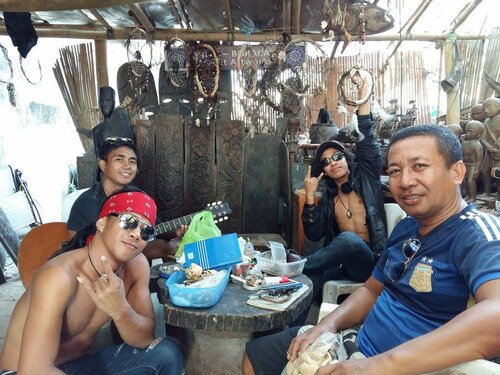 And the event came, I had to snooze my wandering self to work mode on, until it was done and I had the time of my life again. Wee hours of the evening came, I spent more time with myself on the beach, under the stars, and thanked heavens for the best work + time alone yet.
July 26, 2015
Time of departure came.
I became friends with them for an instant as they are welcoming and entertaining enough to get the hearts of the travellers. Learning their stories and ways of life in two days time made the word goodbye seem harder to bid. If there's something that lasts forever, it's the learning and friendship you have gained. Involve to evolve; think global, live local.
Got a travel adventure to share? Send in your story to our #BestTravelAdventure contest now and you may just win $100 worth of shopping vouchers!
Contest runs from 7th August to 7th September, 2015