Clozette is all about creating a community who share the same love for fashion and beauty. It's fulfilling to know that over the course of
five years
, our community has became a place where friendships are built and strengthened.
That's why in line with this year's
National Bestfriend's Day
, we decided to treat selected Clozette Ambassadors, Star Clozetters, and their BFFs to a hair repair makeover courtesy of
Matrix Philippines
. The event aims to make their crowning glory as strong, healthy, and beautiful as the unbreakable bonds they have with their BFFs.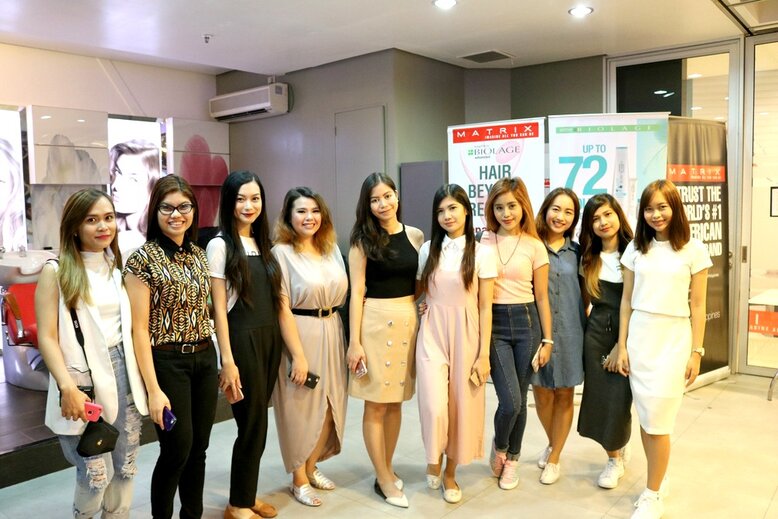 The event featured Matrix's
Biolage
hair treatments:
Pelicure
, which helps repair weak and fragile hair from the inside;
Fill & Seal
, which is perfect for those who have coloured hair to keep hair vibrant and shiny; and
Scalp Rejuvenation
, which cleanses the scalp to prevent dandruff, excess oils, and dirt that can make the strands weak and easily damaged.

Scroll down to find out more about what our Clozette Ambassadors and Star Clozetters have to say about their personal hair care routines, their BFFs, and their hair makeovers!


"Having a BFF is like having a sister outside your home. Bonding with them is more than a leisure and a chore. It's like taking your heart out for a good date. I was overly excited when I was told I could bring a BFF. It makes any event a lot more fun." -
Clozette Ambassador Tina Cruz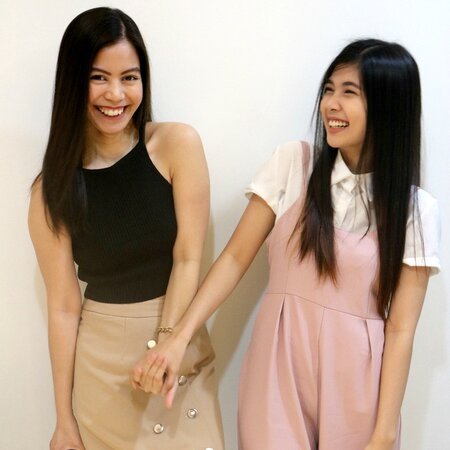 Tina and Nina couldn't get enough of their softer, smoother hair after the makeover
"It's funny because both of us have dry and dull hair so we got the same hair treatment. After the hair makeover, we were both so happy to the point that we couldn't stop talking about how our hair got really smooth and healthy in just an hour. We even took a lot of hair selfies and snaps because we were that in love with our new hair!" -
Clozette Ambassador Nina Nuguid
"I understand that the hair is a woman's crowning glory. But to be honest, I didn't have a particular hair care routine. I simply use shampoo and conditioner [before]. Sometimes, when it's extremely frizzy and uncooperative for brushing, I apply oil-based leave-on.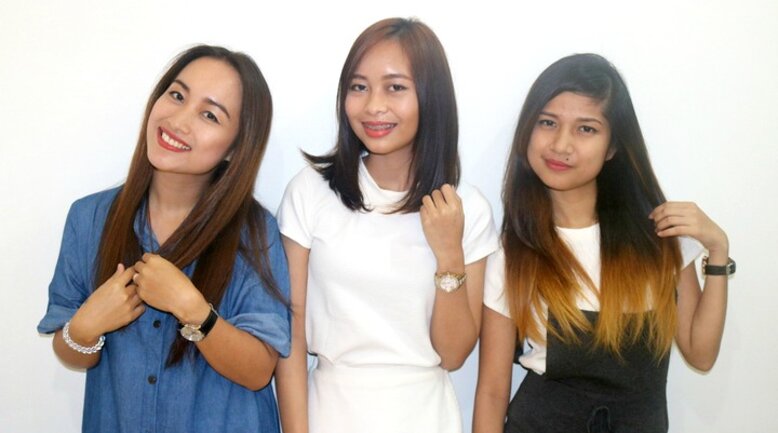 It's a good thing that I was a part of this event [because] I became more aware with my hair and how to take care of it. My hair was bleached and dyed more than twice this year, resulting it [to be] extremely dry. I've been dealing with it for months now! But Matrix educators told me that I can reconstruct it without cutting and instead [repair my hair using] Matrix's Biolage [treatment]." -
Star Clozette Jamaica Agbisit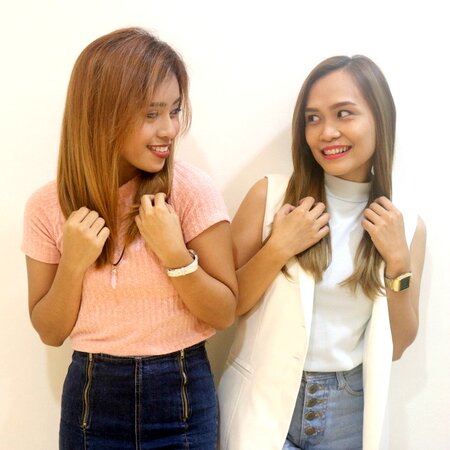 "It's been a week since I had the [Matrix's Biolage] 'repair inside' hair treatment and my hair is still smooth, volume was added and I noticed that my hair looks more natural now." -
Star Clozetter Jamila Castillo
"Sometimes, we overlook how we take care of our hair. [We don't make] time for it, making it dry, frizzy, and weak. But [our hair being damaged] doesn't mean we have to completely give up. All you need is a little treatment and it can bring your dry weak hair to life.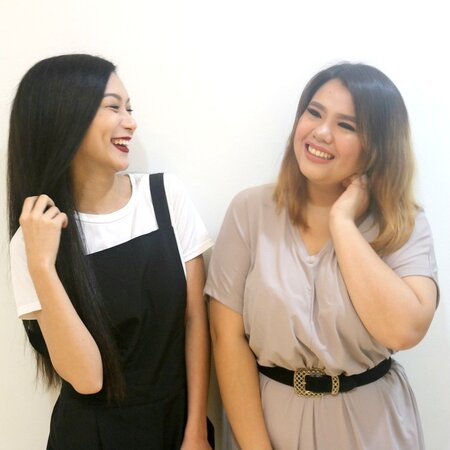 Just like [any] friendship, not spending time with each other can make your relationship [with your BFF] weak and dry. But all you need is to spend a little more time catching up and I'm sure you'll return to your normal, happy, alive friendship." -
Star Clozetter Ruth Jimenez
--------------------------

Visit your nearest Matrix salon nationwide in the Philippines and request for a Biolage hair treatment for you and your BFF today!