Lockdown skin is real. Lately, my skin has been feeling irritated and red even though I haven't switched out anything in my skincare. So when I saw Bio-Science Bio-Water's claims of soothing sensitive skin, I just had to try it. It's infused with Bio-Energy Complex™ that boosts the mineral-rich (niacinamide and Euglena gracilis extract) Bio-Water to calm irritated skin with a refreshing mist. Curious to see how it went? Read on.
First impressions, claims, and packaging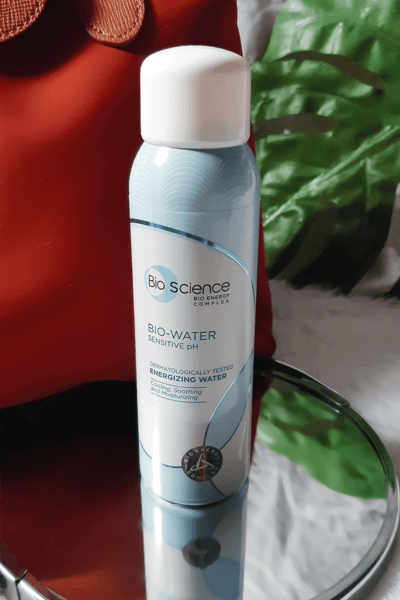 Bio-Science (Bio-Essence elsewhere in Asia) claims that this facial mist can keep your skin soothed, hydrated, and refreshed throughout the day. The Bio-Energy Complex™ is said to boost the skin's ability to self-repair and take in oxygen. This acts as a conduit for the soothing Bio-Water that does half of the job. It all sounds good, right?
It gets better. I got excited that it supposedly can be used after applying makeup — not that I've been wearing that much lately. Other claims include it being used all over the body — your face, hair, and body to moisturise those areas. For mums with newborns or growing babes, the Bio-Water spray can be used as a pre-nappy treatment as well, since it is suitable for delicate skin.
Now, on to its packaging. The Bio-Science Bio-Water comes in a sturdy metal bottle that I can comfortably grip in my small hand. As for its nozzle, it dispenses a fine spray that doesn't leave droplets on my skin. When it comes to fragrance, it's completely scentless, which is ideal for sensitive skin. All in all, it's a very straightforward design. But what matters most is how it performs when applied.
Usage and application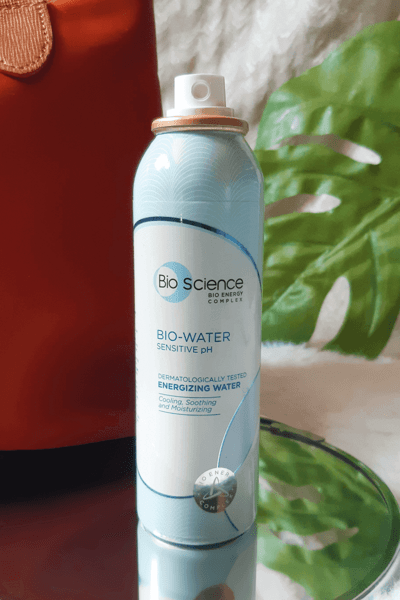 For all of its claims, I can truly say that it's instantly refreshing. The fine layer of spray resembles a cool splash of water, without the drenched feeling. My skin soaked up the moisture in seconds. This was good for my combination skin since most liquid products tend to feel heavy when applied. It also comes in handy during very hot days since it's very cooling. Revitalise the skin? It certainly does that.
When it comes to soothing the skin, it does achieve that to a point. Minor irritations tend to disappear after a quick spritz but anything beyond that, it would require more products on top of it. I find that I like using the Bio-Science Bio-Water before my toner. Going from the lightest consistency (Bio-Water) to heavier ones like facial oils and moisturisers have given me the best results. My skin feels softer and more hydrated when it's used in tandem with skincare products as to without it.
Overall thoughts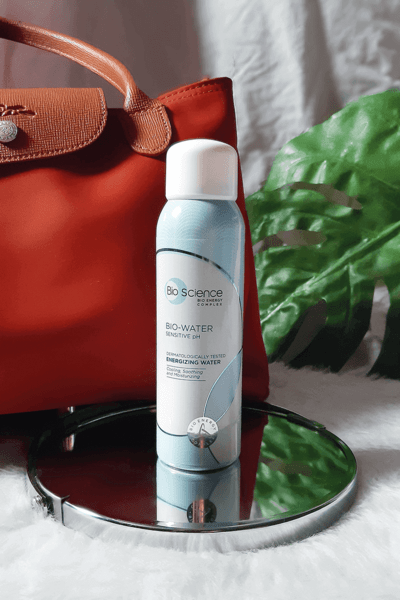 When it comes to delivering on its claims, the Bio-Science Bio-Water did not disappoint. Its delicate mist made my skin feel calmer and lighter, without having to worry about a heavy soaked effect. At PHP599/~USD11.83 per 100ml, this is one affordable deal. Because of its effectiveness, I'd definitely repurchase this once I've used up the entire bottle.
*The product was sent as a press gift. The views and opinion of the reviewer are independent and purely editorial.

Looking for something new in your skincare? Check out our review of the SPF-lotion hybrid SNAILWHITE Body Booster.