March is the month for celebrating International Women's Day and this year's theme is "Make It Happen". For this, I thought I might as well write about something within my area of familiarity: how to start being a blogger and eventually #MakeItHappen in the blogging world!
It won't come as a surprise to me if many aspire to be bloggers, whether it be in fashion or beauty blogging. There are many reasons for this: it can be a passion for writing, for taking photos, or for reviewing products. Many have asked me how I began my journey as a blogger; and come to think of it, it's been more than two years since I started!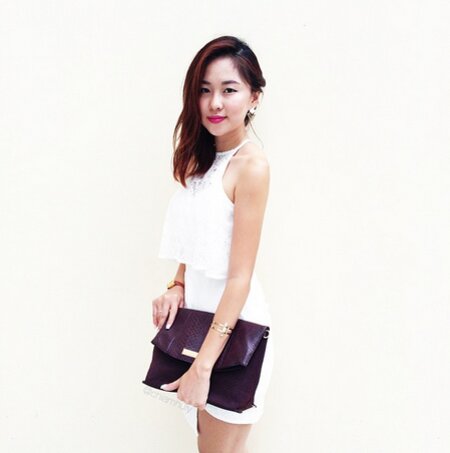 After experimenting here and there, I soon realize food blogging (my initial blog genre) was not exactly for me and I soon ventured into beauty and lifestyle blogging. It has been slightly more than a year since the switch and I must say I love what I am doing. I may not be the best person to talk about blogging, nor am I very popular and successful in this area; but with some experiences with brands and PRs and having been through the blogging journey from the very beginning, I do have some tips for you if you would like to give blogging a try!
Discover your area of interests
To some, it's straightforward. Skincare, makeup, lifestyle gadgets, fashion--take your pick. It can also be a combination of a few too. For example, my blog covers skincare and lifestyle, including bits of travel! But to some, like what I've said earlier, you may have to experiment a little before discovering the area where your interests truly lie. Hopefully, it's not too difficult. If you're an avid instagrammer, have a look at your instagram feed and see the type of photos you've been posting. That should give you the answer to your interests!
Start off with your own purchases
You have to start off somewhere; and you definitely should not expect things to fall from the sky. That being said, you have to start off with buying the items you would like to try and write a comprehensive review on it. The more brands and product types you cover, the more noticeable you and you blog will be.
A quick tip: It's damaging to the wallet if one has to constantly buy the latest and newest beauty invention in the market. You can reduce the cost of buying by sharing your purchases with your girl friends! Instead of buying all the products, you can do a swap with your friends and review more items. Some beauty bloggers like myself still exchange products or apparels now and then if we're really interested to review the brand/products.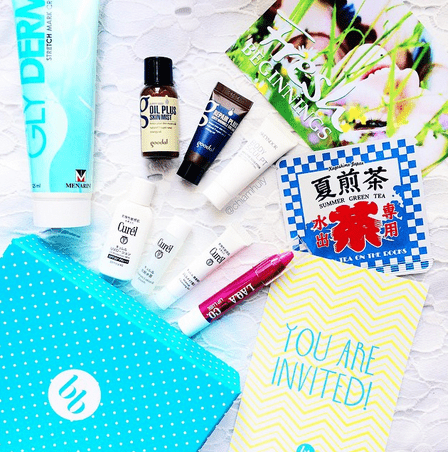 Of course we do not deny hygiene is an issue, so products with pumping bottles would be the best when engaging this exchange. Fashion apparels shouldn't be a problem if you and your friends wear the same size. It's a great way to bond with your BFFs as well!
Tip: If your wallet is tight, try beauty boxes that provide samples. Sample sizes can be used for reviews too--do not belittle them!
Join beauty/fashion communities for bloggers
The key to success and building your network is by taking baby steps. Start off by joining blogger communities. It's really okay to start off small because as long you put in the effort and ensure the quality of your posts, there will be fruition. Another way is to join in competitions like Blog Awards or Instagram Competitions. Even if you do not win, at least you get a certain level of exposure or recognition. Sometimes you may also win items from the giveaway and that will give you more things to blog about! Put it this way, rewards only go to those who work hard for it, and not to those who sit and wait for miracles to happen.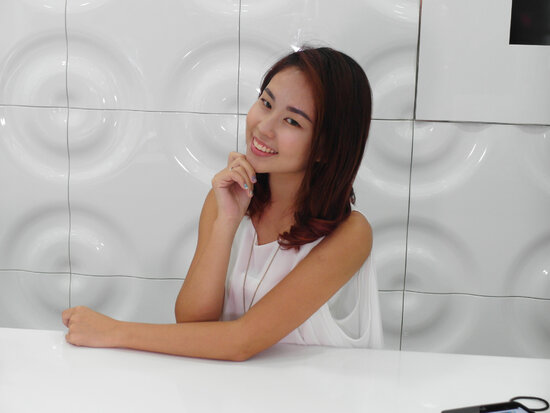 I got to be involved in the LANEIGExClozette Korean Makeover!
Grab attention (but in a proper way)
Grabbing the right attention can be tricky. One way to do it is to use the relevant hashtags on instagram. If you happen to post a photo of your recent beauty haul or your outfit flatlay, tag the relevant brands or include their official hashtags to let them notice you and your account. The other way is to post it on their facebook page. If you have done the review and you would like to let more people read about it, try posting the blog URL link onto the relevant brand's official FB page. It's a great way to get noticed and increase your readership.
Have passion and be yourself

The final words come from the bottom of my heart: Passion is the only thing that will keep you going. There are no shortcuts and there shouldn't be any. To start off, blogging should be a passion and no one can influence or dissuade you from it. Blogging is also a commitment; and it is much harder and tougher than it may seem on the surface. Outsiders will never see the effort and time spent behind one single blog post. Imagine the time spent to attend an event, trying out the products, taking photos, subsequently editing those photos, and then writing the post. All of these take a lot of time and effort, so be prepared.
With that said, I have really enjoyed blogging and making new friends in the blogosphere. Blogging has given me opportunities to experiment new things and discover gems along the way. For that, I would like to give thanks to all the important people who have accompanied me throughout this journey, the sponsors and PRs for the constant showering of love, and everyone who has been supporting me. Blogging is truly a community.

Which blogging tip from Celine are you excited to give a try? Let us know in the comments below!
Want to know more about Celine? Follow her here!