Seventies-inspired looks are a thing nowadays and Max Mara is one of the first to lead the new trend. Their special edition "Floral Bloom" sunglasses exudes the flower power vibe with enhanced micro-floral prints inspired by the ready-to-wear collection presented during their Spring/Summer 2015 Fashion Show.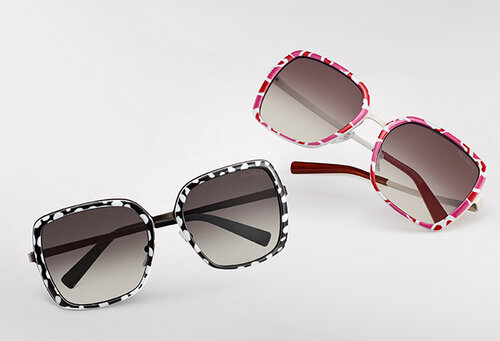 The Seventies-inspired design of these squared oversized acetate sunglasses is reinterpreted with the modern and sophisticated touch of coral and dark brown floral patterns, reflecting the feminine inspiration of the collection. The new sunglasses are available in white/rose with matte-white metal temples and brown shaded lenses; or in dark brown/white with matte-brown metal temples and brown shaded lenses.
Whether it's to cover-up those bags beneath your eyes or an accessory to complete your look, these
Max Mara
sunnies are a definite must-have in our book. Who knew sophisticated glasses can look this groovy?