Whether it's to advocate a worthy cause or showcase personal style, this month, we're all about making a statement. There are many ways to express yourself, but arguably, one of the most personal and easiest ways to tell the world who you are and what you believe in is through the clothing you wear and how you present yourself. As Miuccia Prada once said, "Fashion is instant language."
Ahead, the bold fashion and beauty picks that help us make a statement.
Jorj
Deputy Editor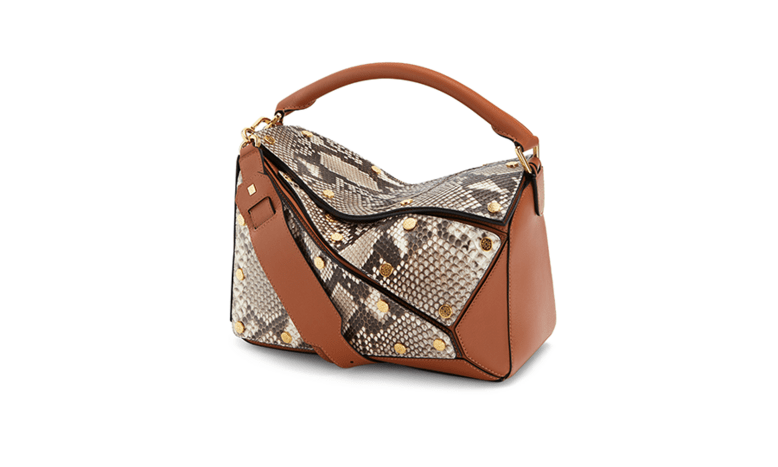 Price unavailable
"When it comes to style, my philosophy is to keep it simple — and black. But this month, I'm ready to make a statement with the help of a gorgeous eye candy. I'm adding the Loewe Puzzle Bag to my lust list. It's got this really cool cuboid shape that's fresh but still sleek."

Amanda
Features Writer and Campaign Executive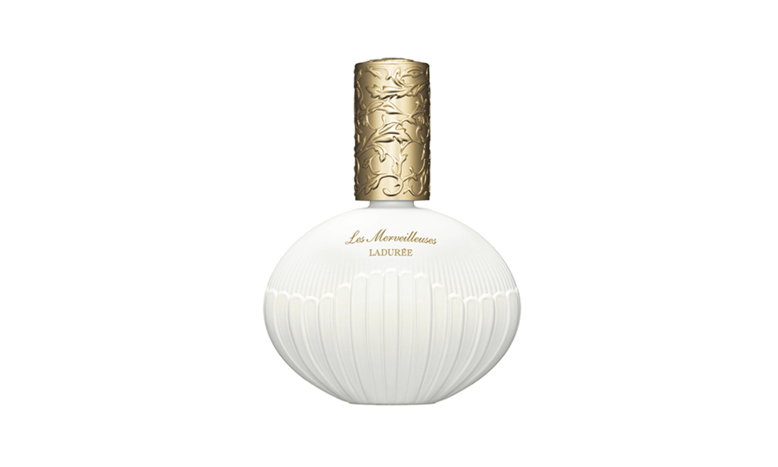 SGD125/~USD90

"I can't leave the house without spritzing perfume on so I'm always stocking on fragrances. The latest one to catch my fancy is Ladurée's Amour De Merveilleuse. Channelling an innocent yet sensual allure with tuberose as its star, its concoction of citrusy top notes, floral middle notes, and rich base notes make for a unique long-lasting blend that strengthens as the day goes by. Its beautiful bottle also adds to its appeal, branding it as a signature scent in the making — at least in my book."
Therese
Features Writer and Community Specialist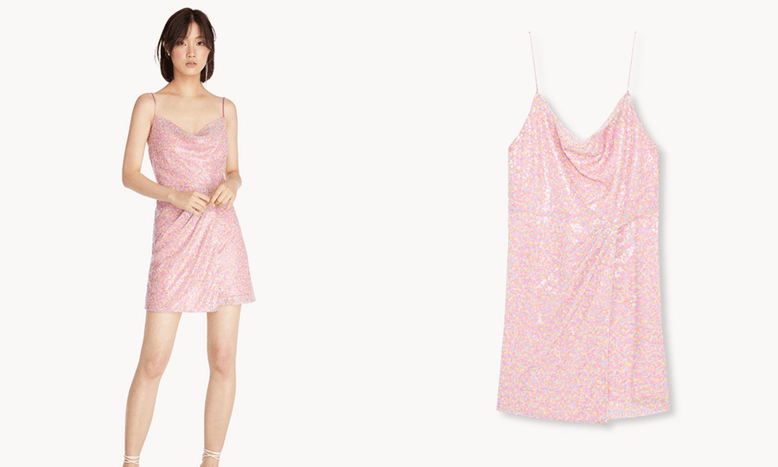 Pomelo Fashion sequin open back cowl neck dress in pink

"It's safe to say that anyone who knows me personally would know that I adore the colour pink. From light baby pink to salmon-like shades, all these are present in my wardrobe. And that's why I was immediately drawn to this pink sequined slip dress from Pomelo. It's in a beautiful pale pink shade that complements my skin tone and has the right amount of glam that showcases my sassy personality."
Em
Features Writer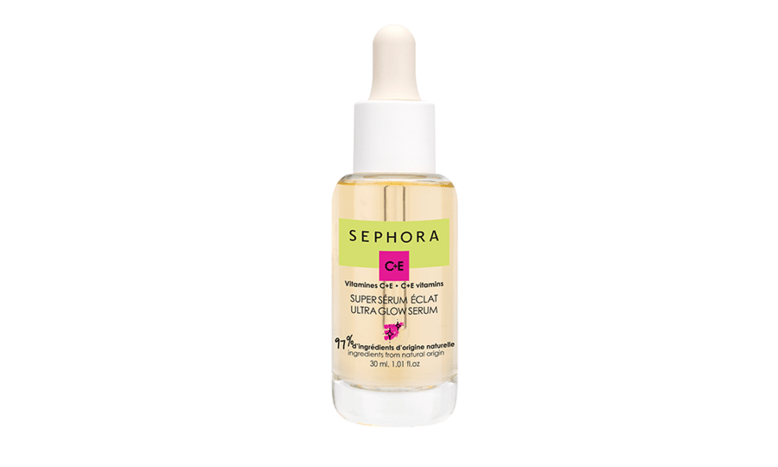 SGD19/~USD13 (30ml)
"With news about environmental issues plaguing us, I've become more conscious about my lifestyle choices. Though it's not much, I try to lessen my impact by switching to eco-friendly products. It's not easy, especially with much of our necessities still being packaged in plastics. Thankfully, the beauty front is covered with Sephora's first eco-conscious clean skincare line. I'm definitely eyeing their Sephora Collection Ultra Glow Serum to help protect my skin from harsh pollutants and bring out my glow. The serum contains Vitamins C and E derived from natural ingredients and its packaging is made from recyclable plastic, so it's all completely eco-friendly. With products like this, I could go on my beauty routine without guilt and make a statement about my advocacy while I'm at it."
Alyana

Features Writer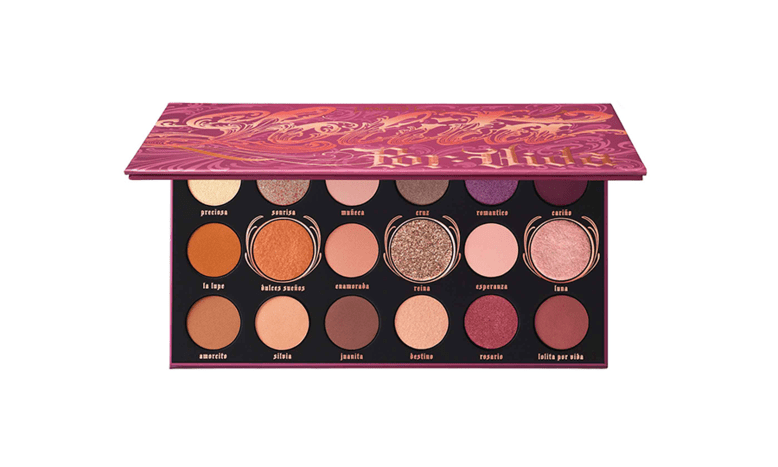 SGD81/~USD59.72


"I'm excited to try the new Kat Von D Lolita Por Vida Eyeshadow Palette that will be available starting tomorrow (10 October). I really love wearing pink eyeshadow looks. This palette has a nice spectrum of rose and plum colours that I think will let me create both neutral everyday looks and more striking eye looks for parties. Not only that, it's vegan and cruelty-free (my two advocacies). It ticks all of the boxes in my book."
Edlyn

Content and Community Executive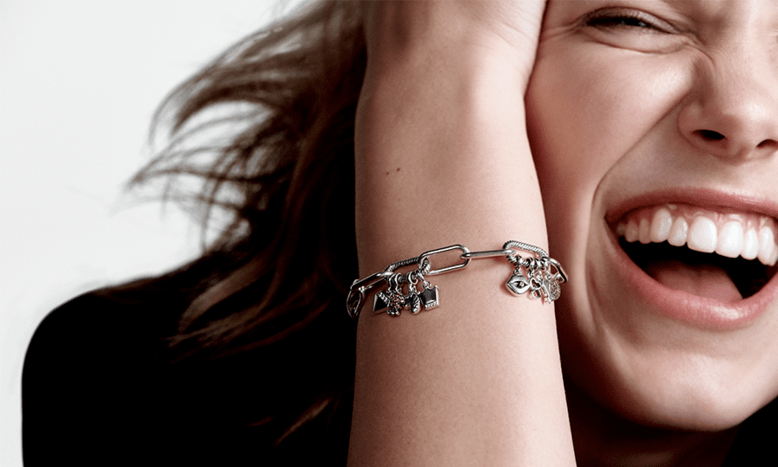 Prices start from SGD19/~USD13



"I'm not the type of person who's heavy on accessories, but the newly released Pandora Me had me truly excited, especially the Pandora Me Safety Link Bracelet. I love how you can add multiple charms to it and design your own unique bracelet — perfect for expressing my personality. Plus, I absolutely adore their ambassador for this line, Millie Bobbie Brown, who also happens to be the star of my favourite TV show Stranger Things."
Audrey
Creative Manager
"As someone with fine and flat hair, I rely heavily on my go-to hair product, the Schwarzkopf OSIS Dust It Mattifying Volume Powder. It helps me add volume and give bounce to my hair which shows off my energetic persona. I can never live without this!"
Next, discover these brands that support breast cancer awareness.