Well-loved personal care and cosmetics brand
Bottega Verde
is back in Singapore and they're here to once again showcase their artisanal products made with natural active ingredients. We caught up with them last Wednesday, 16 October over lunch in
Open Farm Community
and learned about what they have in store for Singaporeans.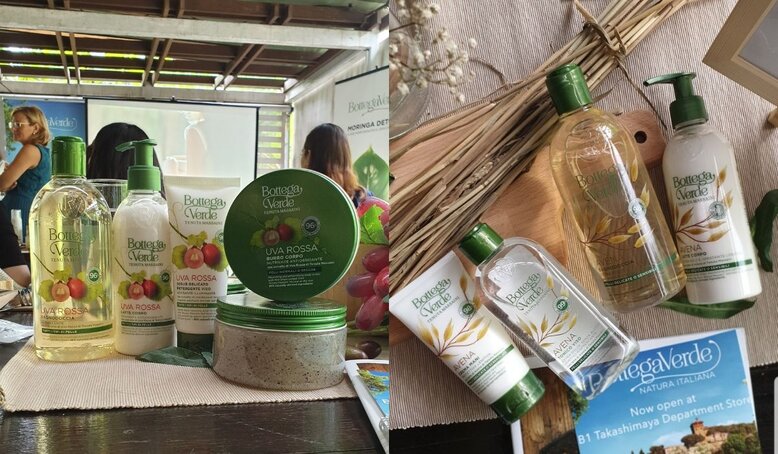 Bottega Verde's Product Manager Barbara Ferro presented during the event by sharing the charming backstory of the brand. Bottega Verde was founded in Pienza, Tuscany back in 1972. Almost half a century later, Bottega Verde still uses natural ingredients in their products. Such ingredients, which go up to almost 300 in quantity, come from their own fields or plants on their estate. Their production is all done in-house. Product conceptualisation, development, testing, and even packaging are all made by their trusted employees. This guarantees their product's quality will always meet the Bottega Verde standard. Because of this hands-on approach to quality control, the small herbal shop in Pienza is now one of the top natural cosmetics brands in Italy.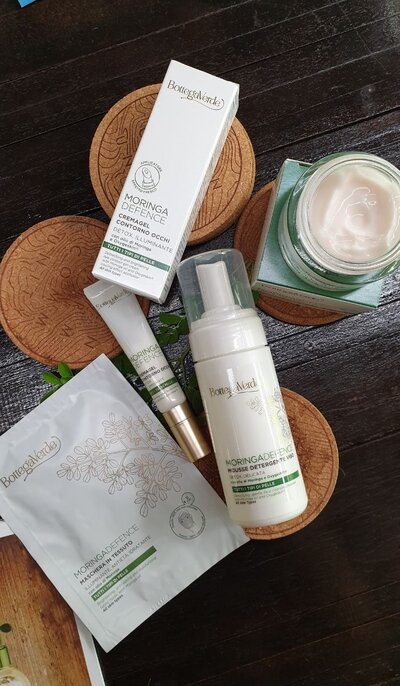 With their comeback in Singapore is the newest addition to their roster: Moringa Defence collection, which uses moringa oil as one of its active ingredients. The collection helps protect and repair your skin especially after being exposed to daily pollutants and irritants, such as dust, haze, and UV rays — perfect for city-dwelling people like us. It includes a face mask, a gel eye cream, a moisturiser, and a hair mousse to clarify and nourish your skin and hair after your busy day.
Bottega Verde's products are now available at Takashimaya Department Store's B1 counters. You will soon be able to buy them online as well.
Catch up on the latest beauty news.