We may be in the midst of Spring/Summer but that doesn't mean we can't start getting excited over the upcoming Autumn/Winter season that'll bring about a shift in fashion choices and colour palettes. So while we were at the
#ASOSAW15 Preview
in Shanghai, China last month, we got the chance to chat with
Shaun McCabe (ASOS International Director)
and got him talking about all things
ASOS
.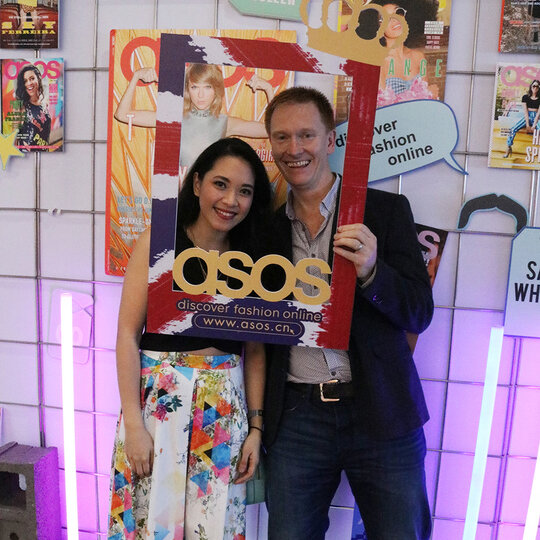 With Shaun McCabe
When asked to describe ASOS in three words, Shaun was quick to answer with, "Affordable London Fashion;" and that is indeed what ASOS is all about: bringing the edge and uniqueness of London fashion to just about every continent.
Carrying over 850 brands as well as its own clothing line, ASOS is all about affordable fashion that is hip, chic, and in-tune with the latest trends from London and around the world. One of the more interesting facet of the brand is that it isn't just about providing a wide selection of clothes. At its core is their well-curated selections that have been expertly selected and styled to suit a variety of fashion tastes.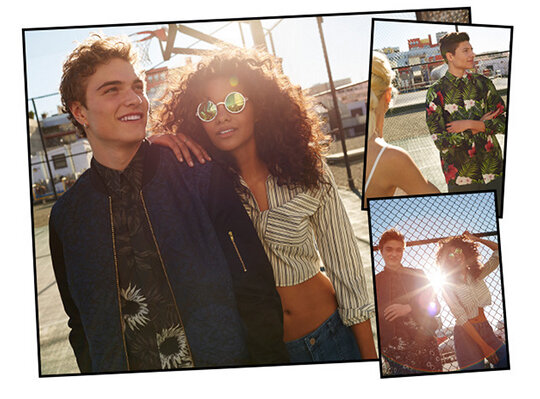 Essentially, ASOS is all about killer-style made affordable--as seen in the wide reception it has garnered all over the world, with its pieces popping up in clothing hauls from some of the top YouTubers in the world and even into the wardrobe of celebrities like Taylor Swift, Vanessa Hudgens, and Selena Gomez.
So with all that hype around the brand, one question remains: is their Autumn/Winter line truly worth the wait?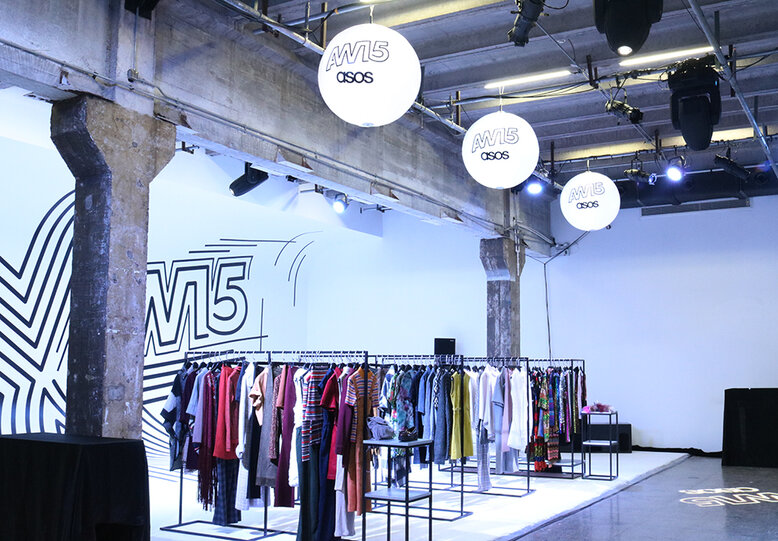 We say, YES! From its eclectic mix of pieces to its strong attention to detail and fabric, it's definitely making us wish that Summer would soon come to an end so we would have an excuse to update our wardrobe with their latest pieces.
Don't believe us? Here's a peek at the items spotted at the recent #ASOSAW15 Preview:
But before we get you all excited for

ASOS

' upcoming Autumn/Winter line (and we hope you do get excited--because we have a surprise coming up in the next few months!), here's a run down of some of our favourite Summer-ready pieces. After all, with the weather in our region, you can never have enough Summer pieces in your wardrobe.
Click next to see our top 5 Summer picks from ASOS >>
Skater Skirt
When it comes to channelling that sweet, flirty summer look--nothing beats the fun hemline and cut of a skater skirt. It's flattering on every body type, cinching you at the waist with a flared hemline that makes you look slimmer and curvier. This skater skirt from ASOS ups the game with its flippy hem for that added oomph to your summer style.
Get The Look
Black Top: USD $23 (click here to purchase)
Skater Skirt: USD $19 (click here to purchase)
Heeled Sandals: USD $56 (click here to purchase)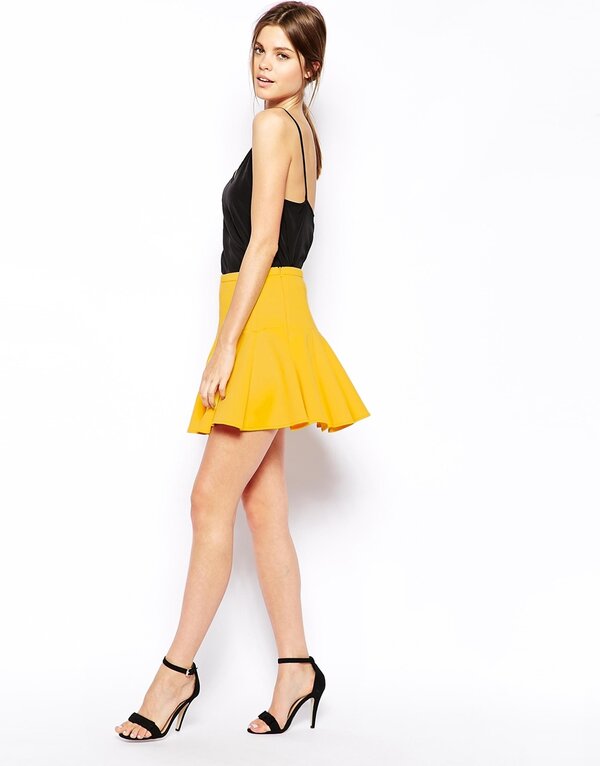 Maxi Dress
Summer is best celebrated with a lightweight, flowy maxi dress that moves with the tides of the season, taking you from day-to-night--from a brunch date with your girl friends, to a romantic dinner date under the Summer sky. It's an easy-breezy wardrobe essential that'll stay relevant and chic beyond Summer.
Get The Look
Maxi Dress: USD $36 (click here to purchase)
Chunky Sandals: USD $74 (click here to purchase)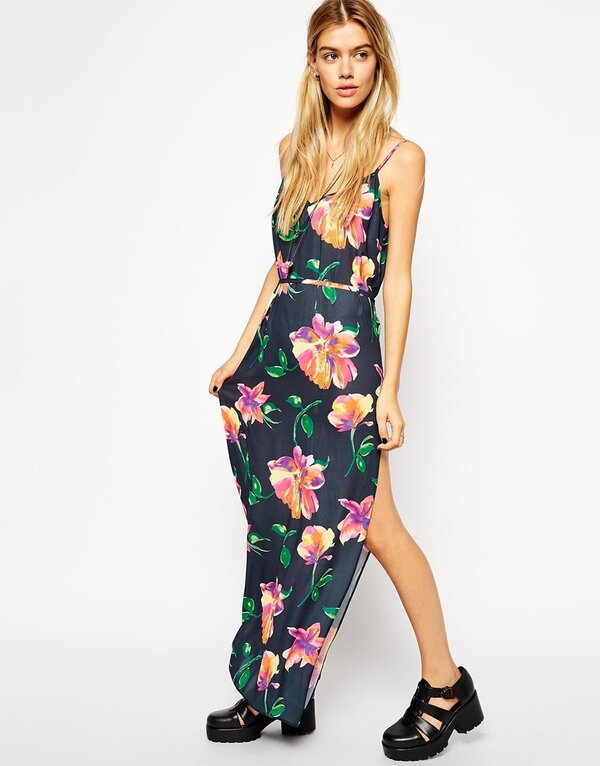 White Flowy Dress
We all need that one white floral dress in our wardrobe to add a dash of neutral to our otherwise bright, colourful Summer fashion. So for days when you just want to quickly throw something on but still look sweet and chic, ASOS has the perfect little white dress. Best thing about it: it's from their petite line--perfect for our petite Asian frame.
Get The Look
White Dress: USD $28 (click here to purchase)
White Sandals: USD $65 (click here to purchase)
Accessories: From USD $15 (click here to purchase)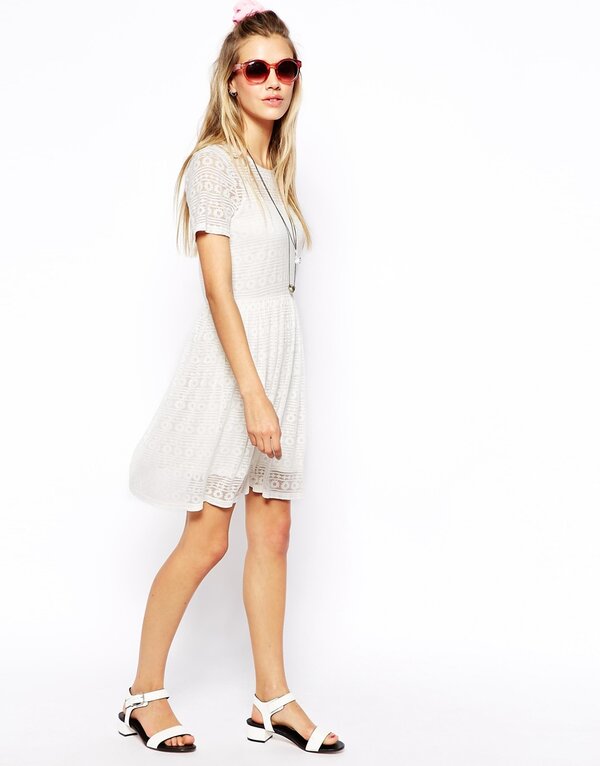 High Waist Jeans
Nothing amps up the nonchalance of Summer than a pair of distressed high waist jeans. With the heat of the Summer, it's the perfect season to ditch skinny jeans in favour of looser cuts with more breathing space. Our favourite way to style this is with a crop top and a pair of black sandals for a fuss-free look with a dash of street edge!
Get The Look
Top: USD $28 (click here to purchase)
Jeans: USD $32 (click here to purchase)
Chunky Sandals: USD $56 (click here to purchase)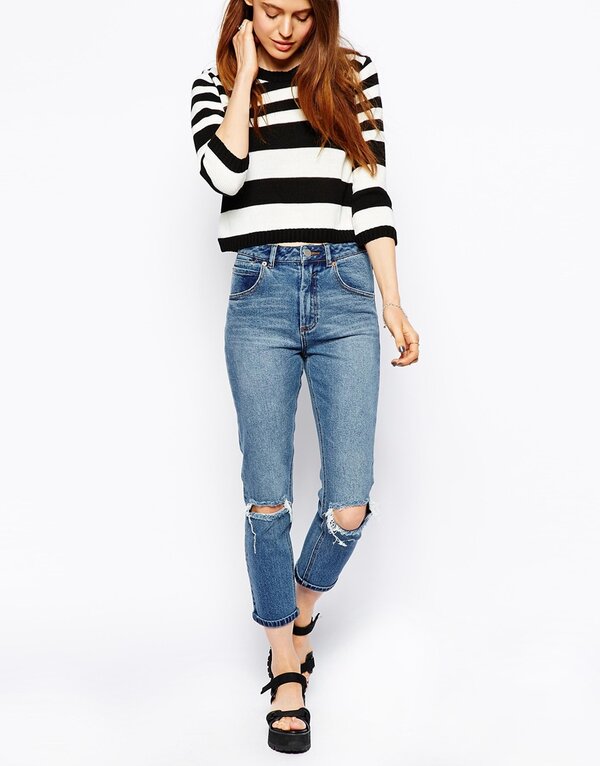 Shift Dress
That 70s retro-vintage vibe is back this Summer and we're absolutely in love with the trend. It's all about loose structure with retro detailing in the hem and neckline. This ASOS Shift Dress is even better with it's bright pop of colour to complement the season. Pair it with black wedges or ballet flats and you're good to go for a night out.
Get The Look
Shift Dress: USD $65 (click here to purchase)
Heeled Sandals: USD $92 (click here to purchase)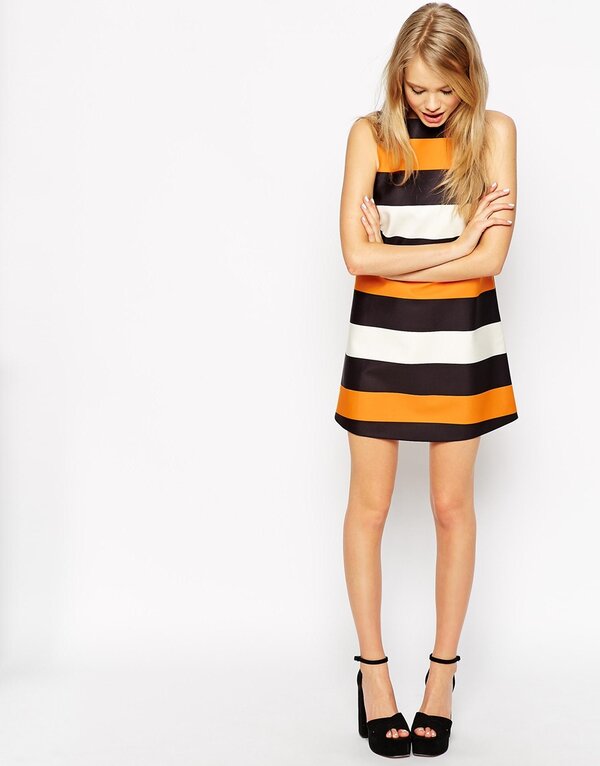 Which is your favourite Summer look from

ASOS

? Let us know in the comments below!