We spy with our little eyes… the need to give more love and attention to your precious peepers. After all, they're often the first feature people will notice when you see them. When your eyes are healthy, beautiful and well taken care of, you'll naturally experience an added boost of confidence in building meaningful connections, be it for a job interview or on your first date.
Look bright-eyed and beautiful with the help of a personalised eye health check at Videre @ The Centrepoint, Videre Eyecare's latest integrated eye health and beauty hub supported by Define® by ACUVUE®.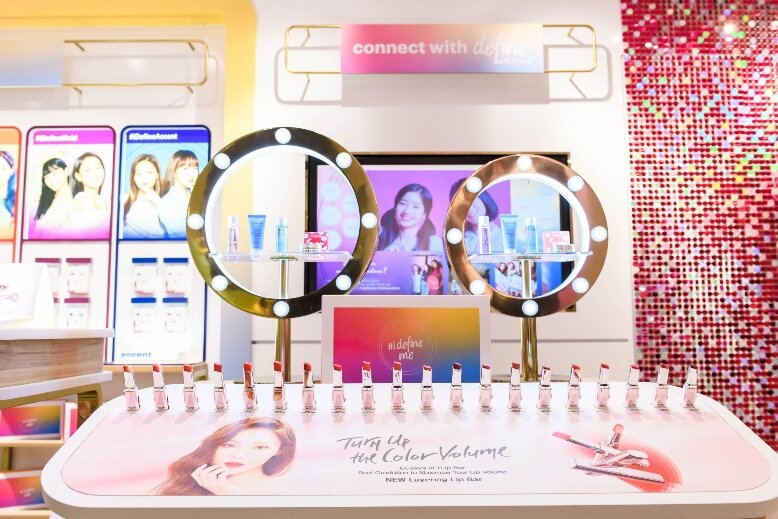 Videre @ The Centrepoint brings eye health, beauty, and cosmetics into a single space


Get to know your eyes better
Eye infections and irritations aren't a pretty sight. So if you've found yourself facing similar unpleasant situations in the past, it's high time that you get your eyes checked to better understand what they need in order to function healthily.

Now before you dismiss the idea, it's good to note that eye health is more than just about your level of vision. When you undergo an eye health check with Videre Eyecare, you'll get to learn about your cornea health, detect potential eye diseases, and ascertain if your eyes are suitable for contact lenses. A thorough eye check will keep your mind at ease. Plus, being healthy is always beautiful.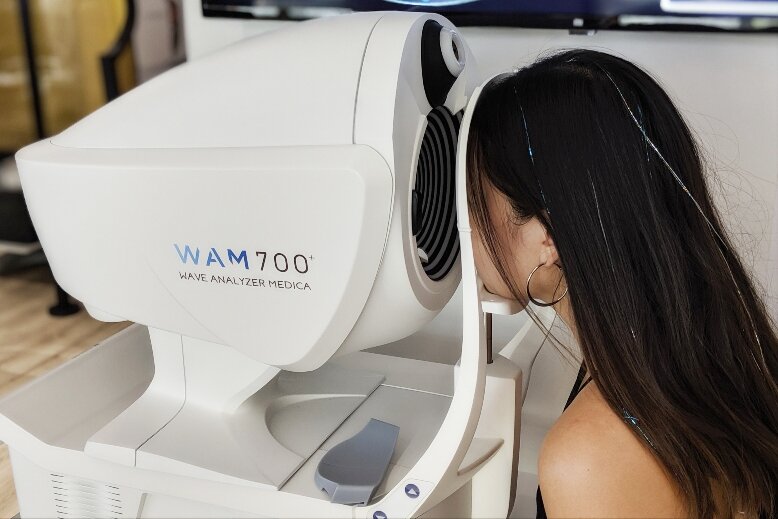 The store promises comprehensive eye health care with its cutting-edge eye-screening equipment and technologies
Two key components of the eye health check include using the tonometer (shown above) to check the pressure inside your eyes, and the retinal scan which helps to detect diseases in the eye. Videre Eyecare's state-of-the-art-facilities such as the Vision-R 800TM horopter and Wave Analyzer Medica 700+ are designed to make your eye health check experience an efficient and comfortable one.
'Test drive' your beauty look before committing to it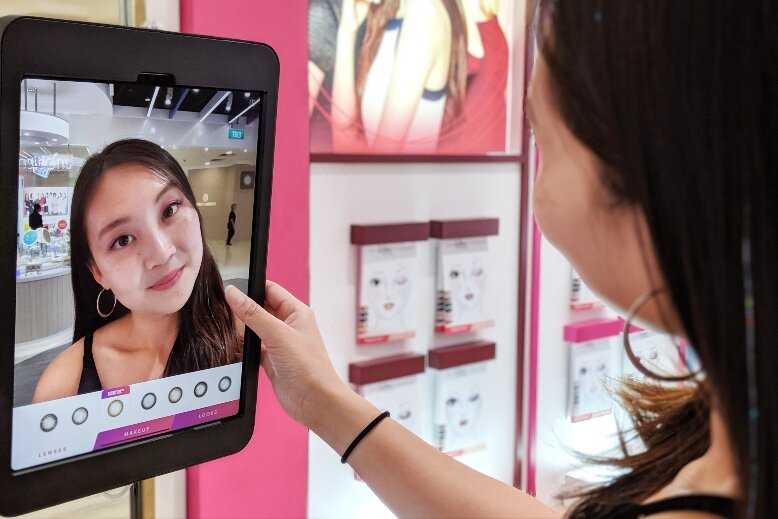 The Define® salon provides users with an immersive beauty experience
After your eyes' needs have been taken care of, it's time to enhance their
natural beauty with the help of a few K-beauty essentials. Hop over to the
Define®
Salon
concept area situated within the hub to discover your signature beauty look. The
Define®
Salon is a first-of-its-kind K-Beauty brand pop-up that's refreshed every four months with a different K-Beauty brand. Here, you will enjoy beauty makeovers with the help of a friendly beauty advisor in-store.
Do you feel compelled to purchase a new makeup product even though you aren't 100 per cent sure if it'll look good on you? Well, now you can actually try them on before buying with the salon's revolutionary Define® Virtual Mirror. The brand's proprietary augmented reality (AR) powered technology allows you to virtually try on the full range of Define® beauty lenses and choose from 28 different makeup looks using a touch-screen panel. You can now have fun playing around with a myriad of looks before deciding on the ones that you feel the best in.
Pop on your new lenses and smile!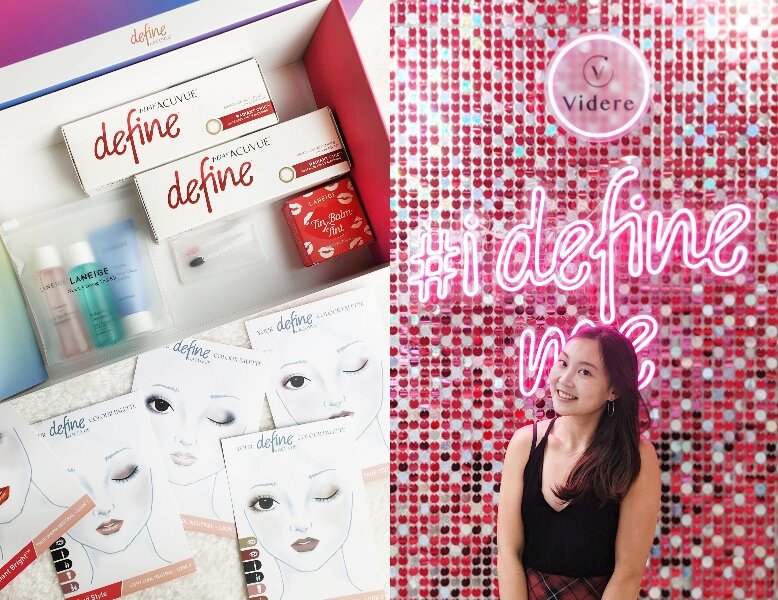 Define® by ACUVUE® lenses are designed to provide your eyes with superior, all-day comfort
As the final step, put on your new Define® beauty lenses and take a stroll around the store to check if they feel and look right to you. If the prescription is perfect for your eyes and you are feeling much more confident than before with your new look, make a final stop at the hub's dazzling #idefineme pink wall and pose for a quick photo to remember this moment by. You'll walk home knowing that your eyes are now healthy, beautiful and ready to shine.

Protect your peepers by signing up for a personalised eye health check today, and get your hands on Acuvue's Define® beauty lenses at Videre Eyecare at Level 1 of The Centrepoint.