Lovers of K-Makeup, rejoice! Sulwhasoo (Korea's luxury holistic skincare brand) has introduced an extension of its innovative, best-selling cushion foundation range: the
Perfecting Cushion Brightening
--setting a new benchmark to a brighter and clearer complexion.
Created with the busy professional woman in mind, the Perfecting Cushion Brightening enhances skin with a satin-like soft matte finish that lasts up to 12 hours. Available in four natural skin tones from light pink to deep beige, the Perfecting Cushion Brightening offers medium coverage with an ultra-bright glow for the woman-on-the-go.
But more than just a foundation, the Perfecting Cushion Brightening also incorporates Sulwhasoo's signature approach of traditional Asian well-being philosophies with its cutting-edge technology—addressing the most popular aspirations on any woman's skincare dreams.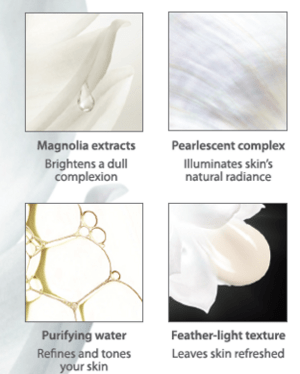 Here are 3 reasons why we're in love with Sulwhasoo's latest cushion:
1. Brighter and Glowing Complexion
A mix of its White Magnolia extract and Pearlescent Complex refines and brightens the skin--an idea inspired by the Korean traditional medicine philosophies of Dongui Bogam which highlights the brightening properties of pearl. Together with the brightening effects of White Magnolia (which effectively reduces melanin), skin looks more glowy over time.
2. Towards Clearer Skin
It contains ingredients that target skin problems such as Licorice Purifying Water--that has detoxifying and revitalization properties--and White Ginseng Polysaccharide. Together, they combat pigmentation and improve skin clarity and dull, sallow skin.
3. Flawless Skin Texture
Aside from the skin benefits, the main point of the cushion is to give the skin a smooth, flawless texture. The Perfecting Cushion Brightening offers a non-sticky, lightweight, and soft-matte finish that keeps excess sebum at bay. The result: flawless skin through the day.
Sulwhasoo's Perfecting Cushion Brightening is available in Malaysia at Parkson branches Pavilion KL, KLCC, 1 Utama and Gurney Plaza, Penang, from June 2015 and retails for RM210.
Click here to find out more about the Sulwhasoo's range of products