Remember the time when the idea of wearing lingerie out of the bedroom seemed downright absurd to many? Where boudoir-inspired dressing was deemed a little too risqué for some. Or how sneakers were once predominantly worn by sporty individuals and gym-goers. Now they've forayed into the street style circuit and considered high-ticket fashion items by the masses.
Even American designer Tom Ford — who boasts a stellar reputation in making the sharpest men's suits (007, anyone?) alongside sexy, glamorous dresses for women — gamely showcased a look featuring a sweatpant-skirt hybrid at his Fall/Winter 2020 show. It's safe to say that the rules of fashion are constantly being re-written to meet the ever-changing needs and lifestyles of the modern consumer. With that, we're stating our case on why the sports bra holds great potential in replacing your everyday crop top. Read on to learn more.
Dress codes have become less defined than before
Are blazers a requirement for virtual work conferences, or can they be switched out for button-down shirts? Is it a preposterous sight to see someone in a pyjama top and jeans at the supermarket? Dress codes have become less defined than before and are no longer as relevant especially for the modern-day worker. This change is further accelerated by the current health pandemic, which has caused folks around the globe to opt for telecommuting jobs wherever possible, and in staying home to minimise physical and social interactions.
The term "homewear" now consists of more than just the standard repertoire of pyjamas and old tees. As dress codes become less defined than ever, sports bras may soon also be accepted as part of the average person's every day, indoor-meets-outdoor attire.

Doing more with less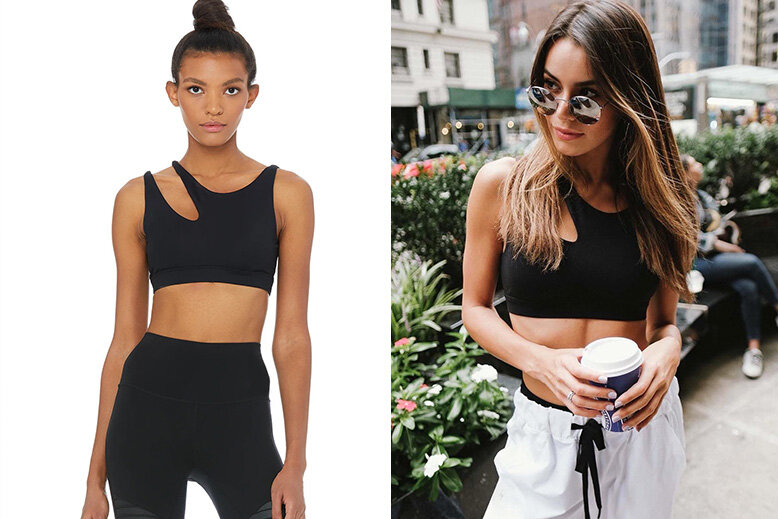 Trend forecast company WGSN spoke about homes of millennials being increasingly transformed into "work" spaces — your living room, for example, also acts as your "indoor gym", "lounging suite" and "meditation area" rather than just a communal space to watch television in. As we learn to do more with less amidst the crisis, we begin to pay greater attention towards items that are simple, multi-functional and comfortable.
A sports bra, in this case, helps to further simplify your wardrobe while you adapt to this new way of living. It allows you to seamlessly transition from your work desk to the yoga mat and functions perfectly as a top when worn on its own as well. With crop tops, you would still need to don a regular bra underneath in order to avoid any unnecessary exposure. It's worth considering keeping routines as minimal as possible in these unprecedented times.
The perfect blend of style and support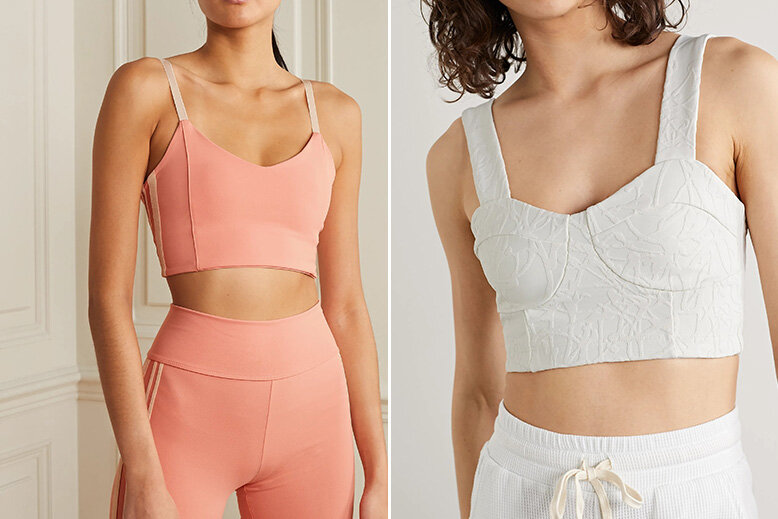 Sports bras carry just as much weight as crop tops. They are available in a wide variety of designs to meet the needs of fashion-conscious individuals, all while offering the right amount of support to suit exercises with different levels of intensity. It also doesn't hurt that they are warm weather-friendly too.
As mentioned previously, crop tops, when worn on their own, aren't the most appropriate item to go for even if you are just heading out for a quick errand in the city. While Western societies are more accepting towards the idea of going braless in public spaces such as the workplace, here in Asia, maintaining your modesty may still matter to a certain extent. Donning a sports bra is right in the sweet spot between dressing appropriately while enjoying style and comfort.
The verdict
With the above factors in mind, sports bras can potentially replace casual crop tops as they offer both form and functionality. They also have a strong staying power as we continually adapt to the new normal of staying indoors for prolonged periods of time until it becomes safe for us to head outside freely again.
That being said, sports bras do lack in the coverage department, especially in situations where conservative dressing is still observed for certain situations, and for modest dressers. While sports bras provide support, they also tend to expose key areas of the upper half of the body, such as your collarbones and chest.
All in all, embrace the sports bra if you wish, wear your crop tops loud and proud if you prefer them, or enjoy both styles if you believe that they are essentials which are deserving of a permanent spot in your wardrobe. Feeling your best in what you wear is what matters the most.
(Cover photo from: @olivialazuardy)
Now, check out some of the best 'athleisure' outfits worn by the Clozette community.