Just in time for the festive season, Clozette has partnered once again with
Matrix Philippines
to feature Matrix's latest hair trend that's both sweet and exciting:
Candy Strobe
. Using soft and pastel inspired highlights, confectionery chefs
Jackie Laudico (
from Chef Laudico Guevarra's & Laudico Catering) and
Carmela Villegas-Acosta (
from Casa San Luis Pastries and Crisp on the 28th) were treated to a hair revamp rooted in the art of strobing.
Similar to the
Rock 'N' Strobe
makeover event held last June, the event highlights strobing, a technique that originated from makeup as the placement of highlights in key areas of the face to draw attention to your favourite features. Now this trend has expanded beyond makeup in the form of Matrix's Candy Strobe hair colouring technique.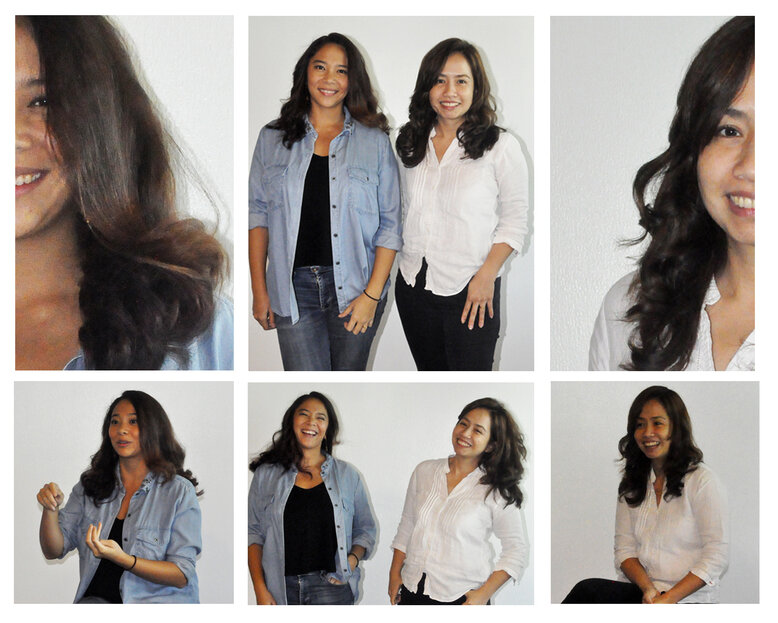 Truly embracing the sweetness of this trend, find out how Chef Jackie and Chef Carmela's hair makeovers turned out!
--------------------------
Starting her confectionery adventures back in 2011, Chef Carmela loves coming up with desserts that bring comfort and incorporate local flavours. She finds the idea of Candy Strobing very similar to her #BakingIsLife outlook in life that's very fresh and colourful.
She describes her hair as naturally frizzy and curly. She defines her hair reinventions in the past as very adventurous, ranging from blonde, to red, to being brunette once again.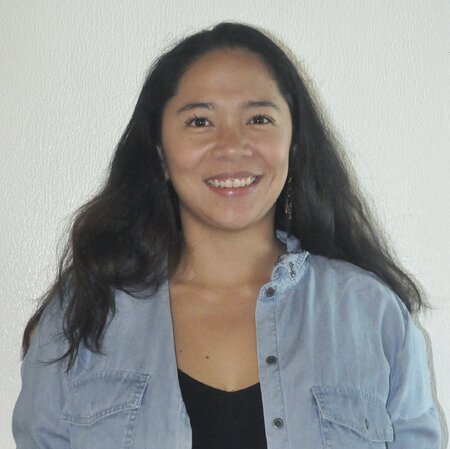 Upon consulting with the Matrix educators, Chef Carmela's hair was cut in layers to create more dimension and to complement the look she's getting -- the cheek strobe.
Combining wearable shades of purple and red, the makeover aimed to give her a fresher, more vibrant look that highlights the natural glow of her cheeks.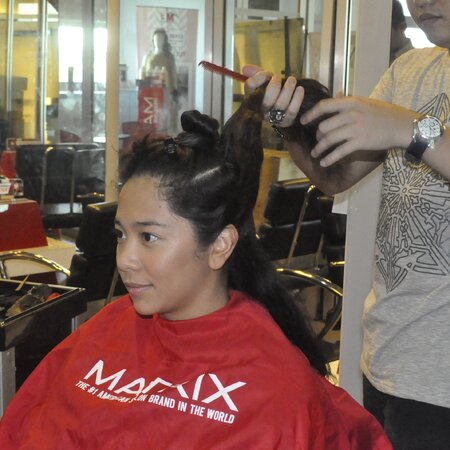 "Most of my past [hair] experiences were more of the orange-y highlights type, so for this one I decided to go for the darker red purple look and this [look was] really fun. What came out was something very different from what I expected. There's a lot of artistic approach in hair colouring and mixing different colours. [The experience] was pretty cool." -Chef Carmela
Chef Jackie, on the other hand, is more conservative when it comes to her hair. She shared that her hair history is all about sticking to more natural shades.
As someone who started cooking and baking as early as six years old and is very much grounded to her passion for both, Chef Jackie appreciates the dynamism, blending, and techniques involved in this hair trend. From mixing and matching the colours to getting a look that's perfect for bringing out the best feature of the person getting the trend, it's pretty much a parallel to coming up with a taste to suit someone's palate.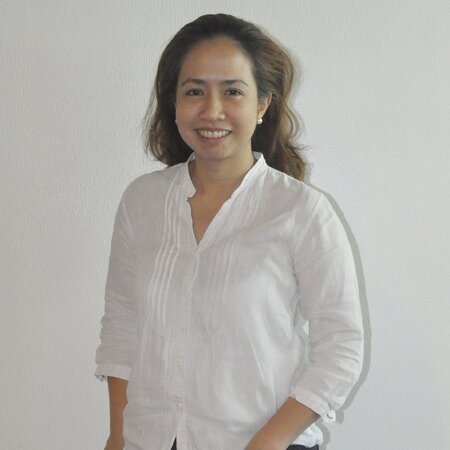 She was ecstatic to find out that even with the use of pastel-y colours, Matrix is all about keeping shades wearable and great to match any person's everyday routine. She finds it amusing that the colours used in this trend is very relatable to her.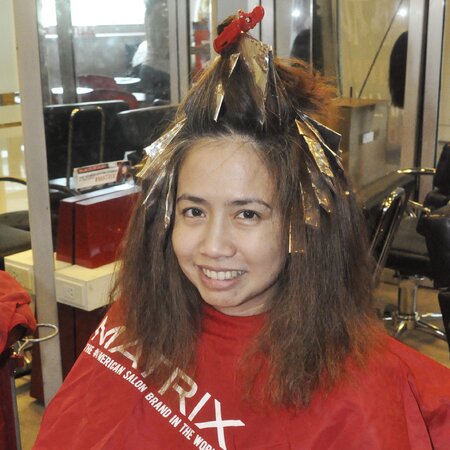 To highlight her eyes, Chef Jackie was styled with a fringe and was given softer shades of brown to frame key points in her eye area. The hair tone the Matrix educator gave her was a bit darker than before the makeover started to bring out a more youthful vibe.
"[As someone who loves confectionery,] I related so much to the colours used and it reminded me of the colours I use in cooking and baking." - Chef Jackie
The final look? Subtle tones and soft cuts that highlighted both the chefs' key points and features.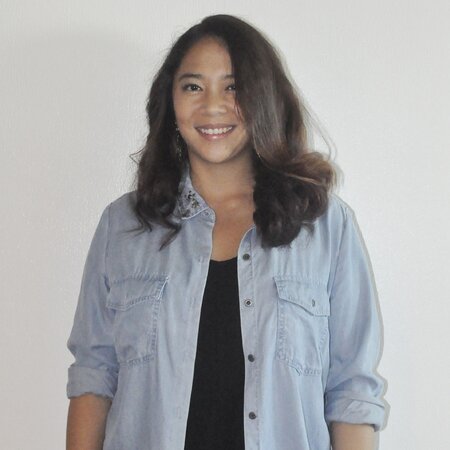 "I feel happy very happy that this new look will brighten me up this Christmas Season. When you invited me [in this event,] I was really excited because my husband wanted me to colour my hair red or something pop-y and that's probably why I [went for reds and purples]. I'm excited to show him tonight, he will probably be super happy." - Chef Carmela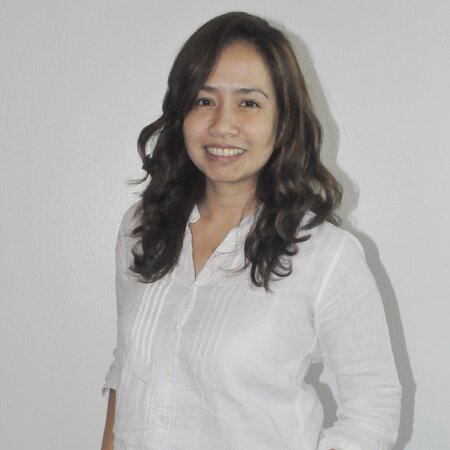 "[My Matrix experience] is very interesting and the strobing techniques were very different and impressive. This new look is something exciting and different from what I would normally wear, but it is surprisingly amazing." - Chef Jackie
Want to find out more about Chef Carmela and Jackie's Candy Strobe experience? Check out the video below!
--------------------------
Visit your nearest Matrix salon nationwide in The Philippines and request for a Candy Strobe makeover today!