The fight against breast cancer is not just among individual women. The importance of standing up to this deadly disease crosses over other facets of our lives such as our beauty, lifestyle, and fashion choices. And one of the brands who uses their voice to send out a message of prevention, empowerment, and survival for breast cancer is
Plains & Prints
.
Touched by the journeys of breast cancer survivors, renowned designers from the Philippines
Rhett Eala
,
Rajo Laurel
,
Randy Ortiz
,
Maureen Disini
, and
Vania Romoff
crafted and curated uniquely inspiring collections. From romantic silhouettes to modern, structured lines, these collections showed the sheer strength of character and the beauty of each woman, and of course, breast cancer survivors.
Apart from pink fabrics and details that signify the official colours of breast cancer awareness, this amazing collaboration also shows appreciation for the strength in femininity that is truly a woman's armour not just against breast cancer, but as she endures through her daily roles with great fortitude.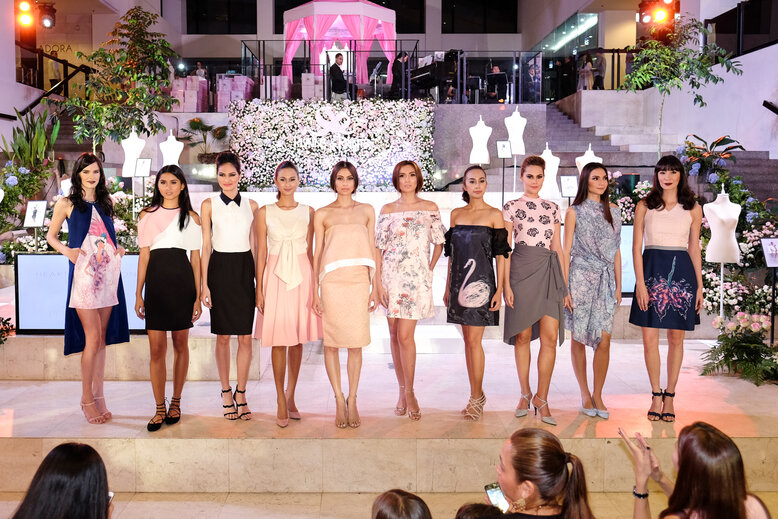 Keep scrolling to see some of the stand out pieces from each of the designers!
--------------------------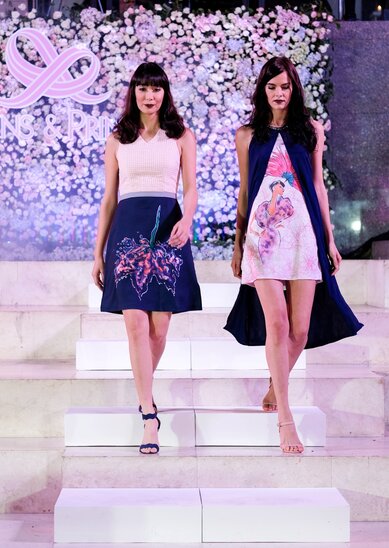 Rhett Eala's collection focused on femininity with pieces that make a woman feel "beautiful, comfortable, sophisticated, and sexy." Incorporated in his collection are touches of pink – the color of breast cancer awareness - and accentuated with navy and white for a strong yet feminine fashion statement.
--------------------------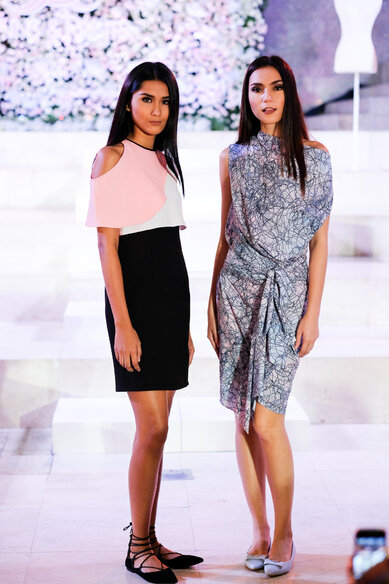 "It has always been my philosophy to empower women through my designs. I create clothes that women can wear with confidence. The first piece is a soft and flowy wrap dress, which is done in a very modern way, while the other is designed with more architecture. The contrasts reflect the complexity and duality of a woman." - Rajo Laurel
--------------------------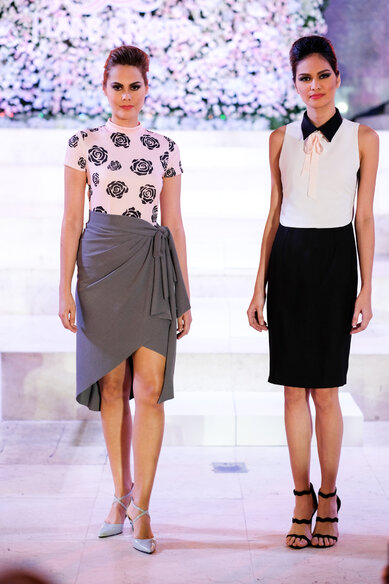 "The pieces [I created] are more structured and for the active woman. For me, a woman is all about being versatile, so I created pieces that you [could] seamlessly and easily transform from day looks into evening ensembles. This [collection] is for the 21st century woman." - Randy Ortiz
--------------------------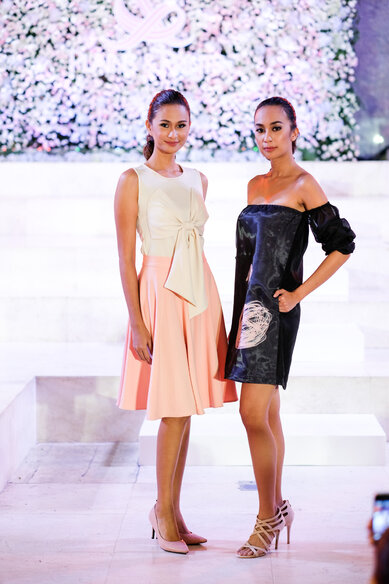 "I wanted to design light, simple, and easy to wear ensembles. I wanted pieces that are relevant to the times, and which can take you from day to night." - Maureen Disini
--------------------------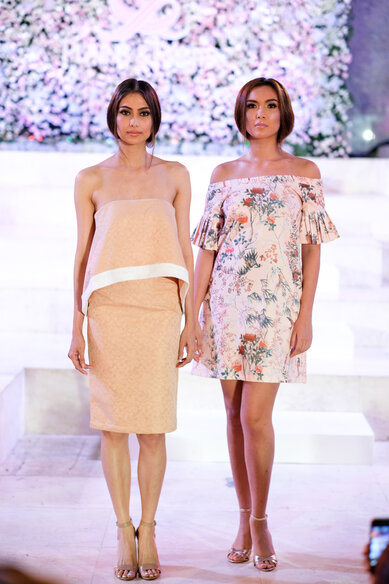 "Taking lead from the colors of femininity such as pink, I built on that with lots of flowers and details. For women, I envisioned ensembles that are soft, easy-to-wear, and romantic." - Vania Romoff
Through the beautiful, sophisticated styles presented in this showcase, Plains & Prints aimed to inspire women to join this advocacy. Plus, in partnership with the
ICanServe Foundation
, the proceeds of the event went to projects and campaigns supporting the fight against breast cancer.
--------------------------