Eight years ago, Sabrina Tan sought to find a solution that could solve her eczema-prone skin issue and founded Singapore-based beauty brand, Skin Inc. Eight years later, Skin Inc has grown into an internationally known skincare authority with standalone boutiques in Singapore, Brunei, and Spain – as well as a global presence in Sephora stores in Malaysia, Thailand, Spain and the United States.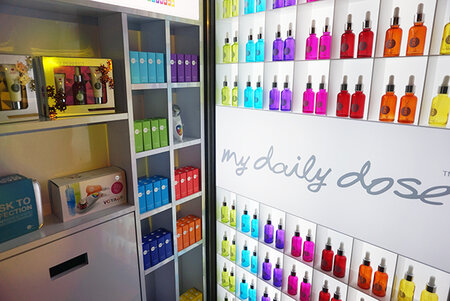 To celebrate the brand's eighth anniversary, Skin Inc presented the
#SkinIncBeautyHackathon
, uniting some of the world's best beauty YouTubers, editors and key opinion leaders in Singapore to share about their skincare wish lists for upcoming Skin Inc products.
Later in the evening, guests gathered at the swanky Flow 18 bar on the rooftop of The South Beach hotel, where they got up close and personal with CEO and founder Sabrina, as well as brushed shoulders with their favourite YouTubers, including Angel from
beautifymeeh
, Aurelia from
Auraure
; Jen from
frmheadtotoe
,
Karissa Pukas
and more.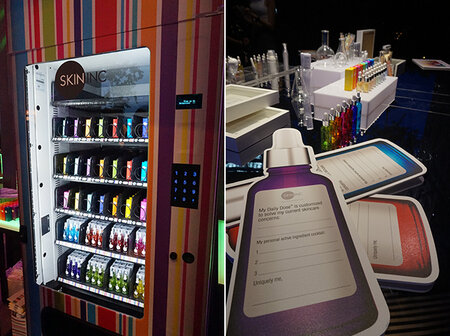 Amidst the festivities stood the Skin Inc vending machine, where each guest brought home a pack of customised serum blend tailored to their skin identity. Powered by nine different types of serums with various active ingredients developed in Japan, Skin Inc honours skin's uniqueness by recommending the best concoction for every individual's needs. "From one size fits all to one size fits one" – that's what Skin Inc stands by.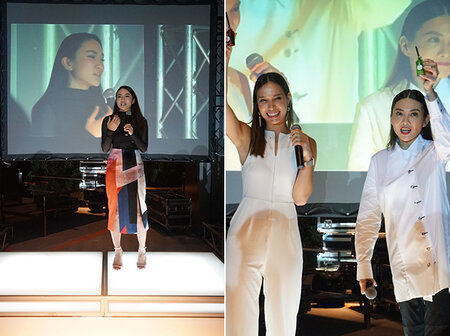 Longtime user, fashion entrepreneur Velda Tan also took to the stage to talk about her skincare journey with the brand – from tackling acne-prone skin issues to embracing skin clarity today and everyday. As a round up to the momentous evening, guests raised their mocktail-filled Skin Inc bottles in tandem to eight years of the distinguished beauty powerhouse.