Instagram is the place to be when it comes to updates about our favourite celebrities and influencers. And besides the usual glitz and glamour of their daily lives and their careers, it always takes a more intimate and humbling turn whenever we get an insider view of their most candid moments, like how they celebrate their holidays, for example.
Speaking of the festive cheer gracing our feeds during the end of the year, we also got to see the #BestNine trend, where we get to see not only our own most liked and engaged photos of the year but also see which types of posts and content from our favourite celebrities and influencers resonated the most with their audience. So keep on scrolling to see which ones made it to the top 'gram grids of our favourite celebs and influencers.


Selena Gomez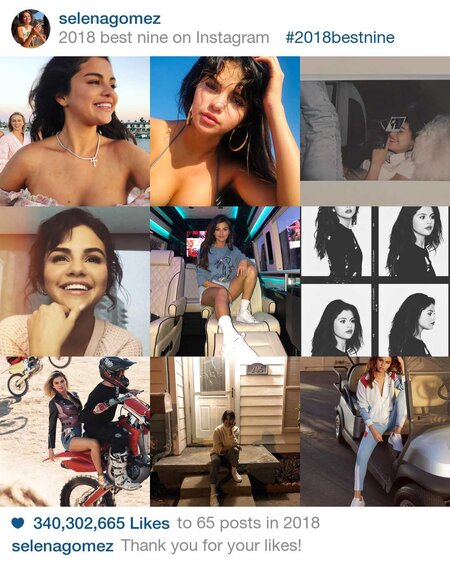 The former-teen-queen-turned-best-selling-artist and social media queen bee may have gone on social media hiatus a couple of times last year for her mental and physical health but that doesn't mean her followers rested in showing her some love while she was away; her posts garnered a total of 339,517,859 likes. We hope that the songstress comes back in holistic top shape this 2019!
Ariana Grande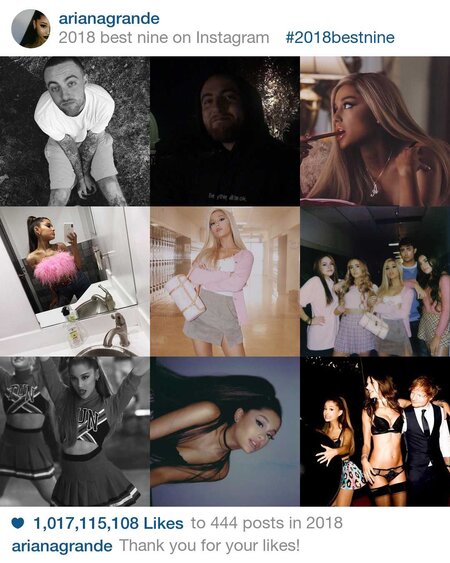 From almost getting married, her ex passing on, and rising above all the extremes and heartaches by releasing an empowering album to put the year to a close, 2018 was a crazy year for Ariana Grande. Even so, Arianators — and fellow personalities in the industry — continued to give her utmost love and support whether inside or outside of the 'gram.