When we seek beauty solutions, hearing advice from friends is always nice. But, let's be honest, if we want truly effective — not to mention safe — options, going to an expert is the best route to take. So we're all ears for recommendations by dermatologists. And we know one brand that's on every derm's lips: Cetaphil. We're sure you already know it, too, by now! The brand is popular for its mild yet effective products that are great for all skin types, especially sensitive ones. But things got just a little better. How? Meet the ​Cetaphil PRO Acne Prone Skincare Range​.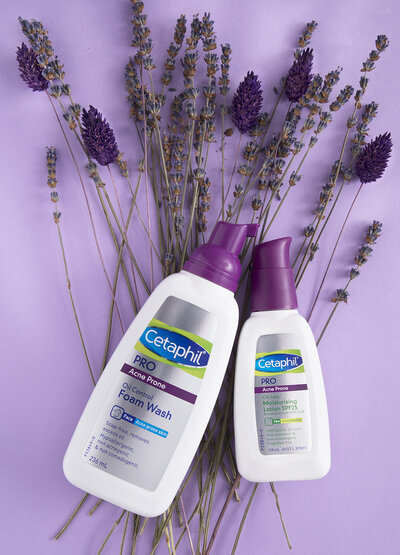 Imagine the expert care that went into designing the original Cetaphil range. Now, imagine the same expert care but with people who have trouble with acne in mind. You get the ​
Cetaphil PRO Acne Prone Oil Control Foam Wash​
that's made with Zinc Coceth Sulfate that effectively and thoroughly cleanses without being harsh on the skin.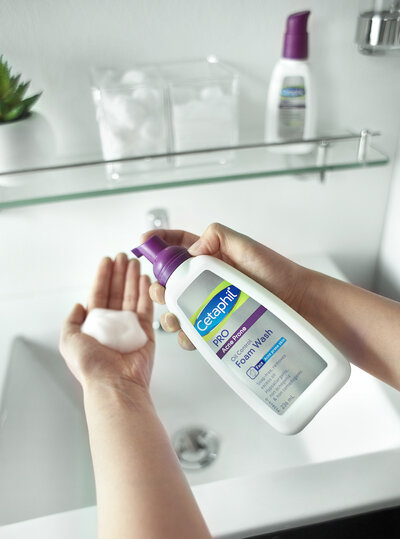 It removes up to 98 per cent* of excess oils on the skin — and we all know how oil plays a part in the formation of acne. It also removes any dirt that may clog the pores. While it does that, it remains gentle on the skin — something Cetaphil has been known for — and keeps it looking healthy and clean.
Aside from cleansing, moisturising the skin is something that dermatologists recommend, especially if you are on topical or oral acne medication. There's a misconception that you shouldn't moisturise when you have acne, but it actually helps hydrate, soothe and smooth the skin. Solicit the help of the ​Cetaphil PRO Acne Prone Oil-Free Moisturising Lotion SPF 25​.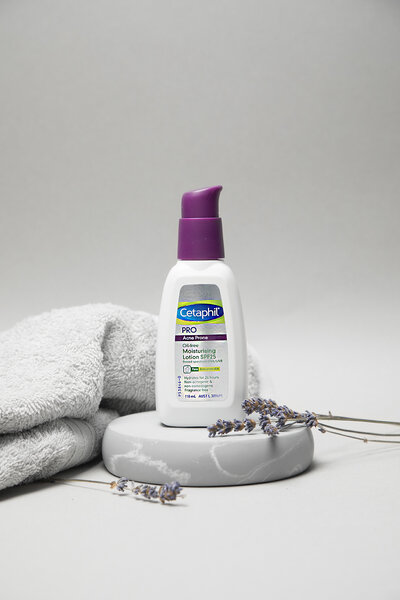 It's designed by dermatologists to hydrate and soothe the skin, which we all know is still important for acne. It also combats dryness, which, if left unchecked, can lead to more oil production. Plus, it has ceramide precursors that strengthen and restore the skin barrier, to help skin cope with harsh acne treatments. We all know how harsh the sun can be on the skin, especially for those who are undergoing acne treatment. The moisturiser's SPF25 keeps the skin protected from UVA and UVB rays. Expert care for your acne-prone skin? Here it is.
*​Galderma data on file RD.06.SPR.18225.