Step into a hidden world of '80s psychedelic disco culture at
Chanel
's new pop-up store in Singapore, the
Coco Flash Club
. In celebration of the unveiling of Chanel's newest lipstick collection, the
Rouge Coco Flash
, Coco Flash Club is concealed within a vinyl record store aptly named
Coco Records
, whose theme and colours reflect the vibrant shades of the lipstick line.
Amid the pulsating lights and beats of the club are interactive setups dedicated to makeup plus a bar featuring the brand's latest fragrance concoctions. New launches to look out for are the limited-edition Voyage de Chanel, two new fragrances from Les Eaux de Chanel, and the No.5 L'Eau Hand Cream.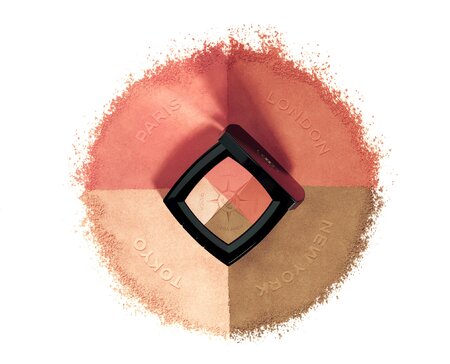 Voyage de Chanel limited edition face palette, SGD103/~USD76
The
Voyage de Chanel
is an exclusive travel face palette consisting of blushes, bronzer, and illuminating powders that pay tribute to four historic and ultra-stylish cities. Paris is a fresh pink blush while London is a deep coral. New York is a satin bronze balanced by Tokyo's subtle rosy pearlescent highlight. Use them on their own or together for a sheer, all-over glowing effect.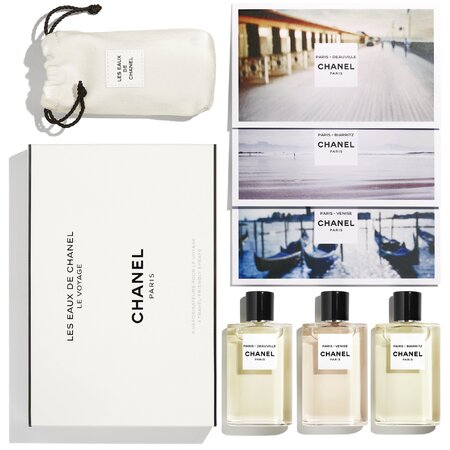 Les Eaux de Chanel Le Voyage limited edition set, SGD369/~USD272
Les Eaux de Chanel Le Voyage
and
Les Eaux de Chanel Paris-Riviera
are the latest limited-edition additions to Chanel's lineup of fragrances. Les Eaux de Chanel Le Voyage is a travel-appropriate set of perfumes with Paris-Deauville, Paris-Venise, and Paris-Biarritz packed with a chic, cream jersey pouch and postcards inspired by the locations. Paris-Deauville is a vivacious scent with essences of orange and basil, Paris-Venise is a gentle fragrance which brings to mind the promise of the Orient, with notes of amber and neroli, and Paris-Biarritz is a refreshing spray of grapefruit, mandarin, and lily-of-the-valley.


Les Eaux de Chanel Paris-Riviera limited edition, SGD215/~USD158
Les Eaux de Chanel Paris-Riviera, on the other hand, is an incandescent new fragrance channelling the spirit of the French Riviera with the fragrance of Mediterranean flowers bathed in fresh Sicilian and Calabrian citrus.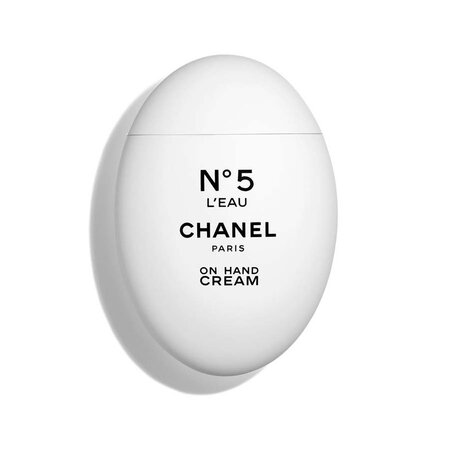 No.5 L'eau Hand Cream, SGD90/~USD66
Last but not least is the luxurious No.5 L'Eau Hand Cream. Its sleek white oval-shaped exterior contains a rich formulation that gently moisturises skin, leaving your hands feeling velvety soft and delicately fragranced. Let your senses come alive as you immerse yourself in the experience of the Coco Flash Club.
(Cover photo from: @chanel.beauty)
Coco Flash Club will be open to the public starting 4 May 2019 to 11 May 2019 at Esplanade Annexe Studio at Esplanade - Theatres on the Bay