Clozette isn't just about forging a women-centric fashion and beauty community, but we're also all about empowering women to do more--to expand their horizons and challenge themselves to pursue and excel in their passions in life. So we were honoured when we got to witness
L'Oréal Malaysia
honour three outstanding Malaysian female scientist in the 10th edition of the
L'Oréal-UNESCO For Women in Science Award
--probably one of Malaysia's most coveted and sought after award amongst women in the scientific community.
For the last 10 years in Malaysia, it has been
L'Oréal's
long term commitment to accelerate the advancement of women in science that will serve as an inspiration for the future generations to come. Since its inception in 2006, the program has awarded and provided over RM700,000 research grants to 35 outstanding women scientists and will continue to
change the numbers
in Malaysia.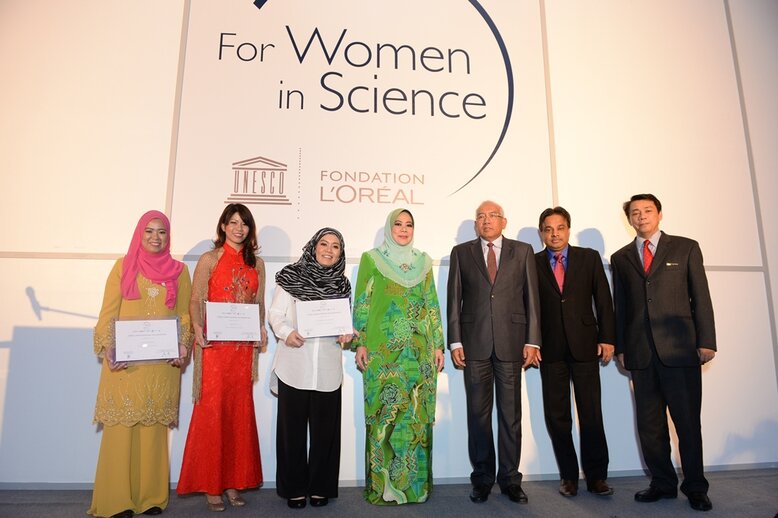 After all, despite the efforts in place to promote women in sciences, there is still an apparent gender imbalance in the field of sciences. Women account for only 30% of the world's researchers and only 3% of nobles prizes in sciences have been awarded to a woman. There are still barriers that discourage women from entering the profession and obstacles continue to block progress for those already in the field. L'Oréal Foundation together with its partners aims to change these numbers and reduce the gender imbalance.
This year, the fellowship was opened to all Malaysian women researcher/scientist under the age of 40 years, who are PhD holders or currently pursuing research studies in any scientific field. Each recipient will receive RM30,000 grant to help pursue their research. An overwhelming response of 149 applicants from various field of sciences were received for consideration of this programme. The panel of jury this year was led by one of Malaysia's the most distinguished female scientist, Professor Datin Paduka Dr. Aini Ideris of Univerisiti Putra Malaysia.
After a thorough deliberation, the jury panel arrived at the following winners of the award--each working on breakthrough scientific research, which addressed critical global challenges that could aid millions around the world.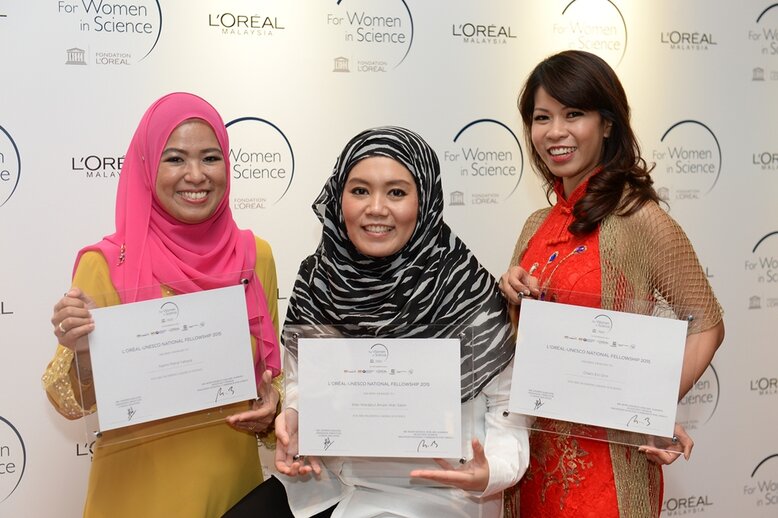 Dr. Oon Chern Ein, Universiti Sains Malaysia:
For her research on a new synthetic compound that could potentially work in adjunct with chemotherapy to treat resistant colon cancer.
Dr. Normi Mohd Yahaya, Universiti Putra Malaysia.
For her research on overcoming antimicrobial resistance by generating new peptides as combative agents towards antibiotics-resistant pathogen.
Dr. Wan Wardatul Amani Wan Salim, International Islamic University Malaysia.
For her research on portable water quality assessment to enhance water-filtration projects to combat e.Coli.