For our
#ChangeDestiny
series this month, we're profiling women who have freed themselves from societal norms and expectations and have chosen to take a step towards their true destiny. For
Part One
of the series, we caught up with
Yoga Lab founder Jasmine Chong
whose personal story is rooted in her choice to choose destiny and lead a life guided by her passion for Yoga.
It's similar to the journey of
Beatboxer Aibo
who describes destiny as "...not as something that's already written. But something you choose in each moment." As the first Japanese Female to compete in a National Beatbox Battle, Aibo has constantly been redefining what it means to live life beyond expectations. Watch her journey below in this video from
SK-II
:
For
Jasmine Chong
, her desire to change her destiny was mostly driven by the exhaustion from keeping up with the pressure to succeed in her career. Extremely driven and caught in a rat race as she pursued a full-time career in the banking industry, Jasmine possessed all the qualities you would imagine of a successful, career driven woman. The problem: she was focused in an entirely different direction in her life, making her almost question whether everything was truly worth it.
The turning point came when Jasmine went for her yoga teacher's training course that rekindled Jasmine's passion for life. That moment marked the point in her life when she decided that she would eventually leave the banking industry behind and focus on what would make her feel truly fulfilled.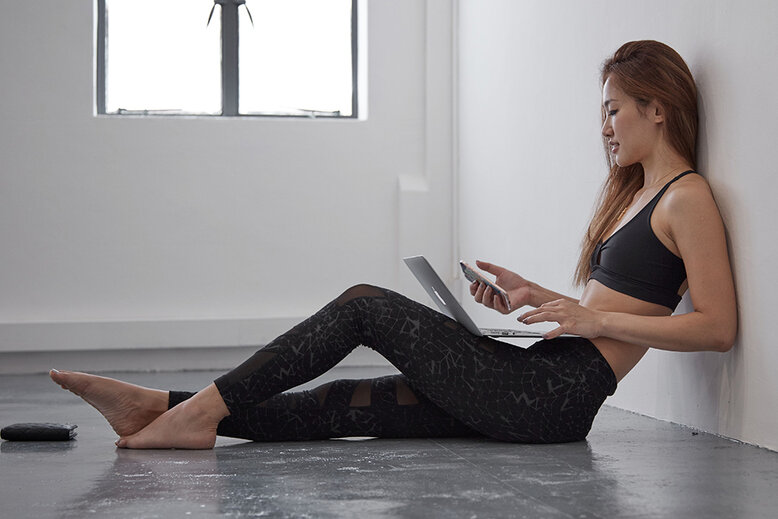 So if you're looking to step out of your comfort zone and challenge yourself to live a life guided by your passion, then read on to be inspired by Jasmine's journey on how she moved beyond the rat race and chose to be happy in the pursuit of her dreams.

--------------------------
You left your full time job as a banker to pursue and share your love for yoga. Can you share more about that journey with us?
I was caught in the rat race. It seemed like the normal thing to do, dreading work and accepting it as part of life. I knew I did not belong...I was unstoppable and ambitious! I made my goal known to my bosses and I was clear I was going to work towards that goal. Unfortunately, that also meant making sacrifices.
Sometimes I would stop and ask myself if it was all worth it. I guess I never could come to terms with the slow death of my spirit and I was trying so hard to fill that void...soon enough, I lost myself. I stopped laughing and I started crying. I stopped loving and I started scheming. I stopped trusting and I started doubting. I stopped dreaming and I started accepting the emptiness I was feeling.
I left my job in September 2014 to pursue what made me happy. It has been an incredible (almost) 2 years since I left and I now have
Yoga Lab
! I knew I made the right decision.