For beauty lovers like us, the holiday season always comes early since most of the seasonal curations or collections are teased months before their actual release. We have to admit, limited-edition items do make us giddy, and if only we can, we'd take them all home. One of the holiday collections that caught our fancy this year is Chantecaille's.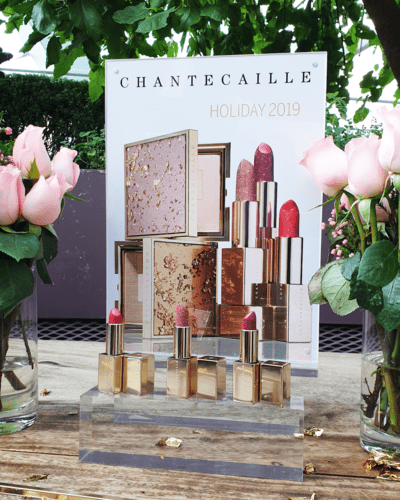 We first had the chance to check them out during its unveiling last week at POLLEN Terrace in the Flower Dome at Gardens by the Bay. Dressed in luxurious gold-themed packaging, one could already tell that the pieces would elevate the look of any vanity table.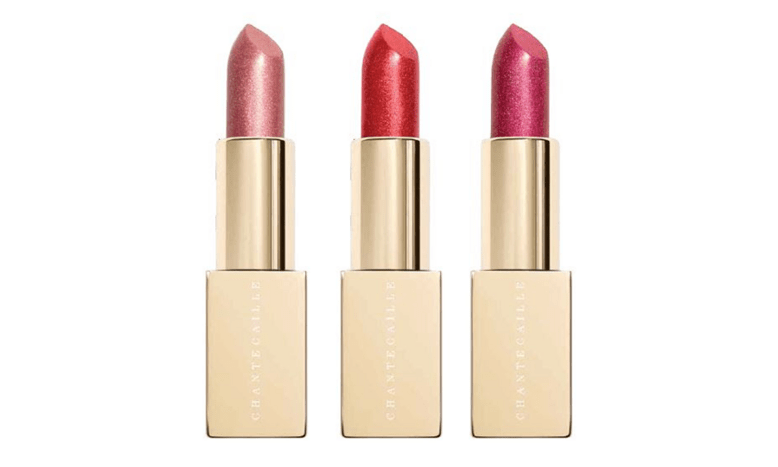 Rubellite Lip Cristals, SGD82/~USD60 each
Our favourite items are the Rubellite Lip Cristals that have a creamy and smooth texture; they glide well on the lips. There are three limited-edition shades: Carnelian, Rose Quartz and Rubellite. Each bullet is shimmer-coated, which, when applied, will give lips a sparkling colour and metallic depth — a perfect pair for your eye-catching holiday outfits.
Next on our wish list are the Éclat Doux and Éclat Brilliant! Éclat Doux is a soft powder-balm hybrid that blurs blemishes, mattifies the complexion, and illuminates skin, giving you a perfect canvass. After applying Éclat Doux, you can proceed to add more radiance to your look with the Éclat Brilliant, which provides a subtle golden shimmer for a festivity-ready glamorous glow.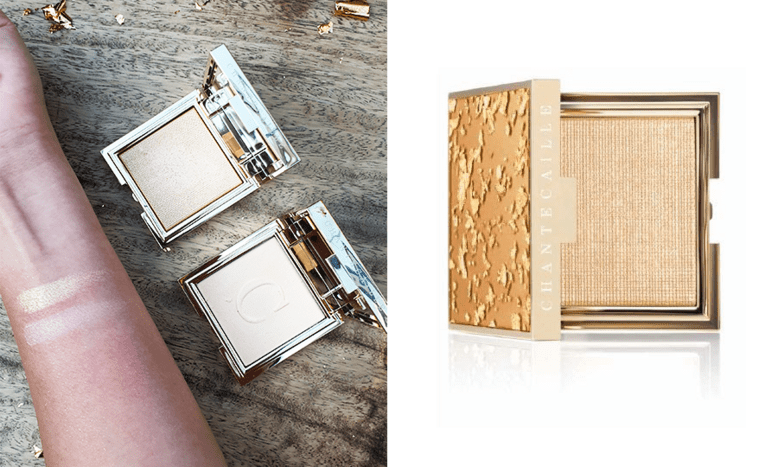 Left: Éclat Doux and Éclat Brilliant,

SGD150/~USD110 each

; Right:

Éclat Brilliant gold-themed packaging




Then, there's also the Buff and Blur Brush, which is designed to feature a uniquely shaped flat surface for even distribution of powder products.



Left:

Buff and Blur Brush,

SGD80/~USD58

; Right:

Stress Repair Concentrate+,

SGD350/~USD257each


But that's not all! During the launch, we also had the pleasure of taking a peek at the newly formulated Stress Repair Concentrate+. The latest version of this bestselling eye cream is now boosted with refining lipopeptide and bionymph peptide stem cell extract, which claims to boost the skin's collagen and hyaluronic acid production. There's also the addition of Wild Indigo, Hawthorn, and Arabian Jasmine to aid in targeting the appearance of dark circles and visibly lift the eyelids.
Wanna bring home these goodies? You'd have to wait for a little bit. The collection will drop at their Takashimaya counter on 1 December. Mark your calendars!