For a brand over a century years old, there is no doubt that global footwear giant Bata possessed an extensive library of extraordinary stories — and shoes — to speak of and show off. With the fashion crowd's growing affection for modern takes on heritage designs in recent years, it was only a matter of time before Bata tapped into its massive archive of shoes to launch the Bata Heritage collection.
Established in 2014 in conjunction with its 120th anniversary, the Bata Heritage collection pays homage to Bata's most iconic shoes: the Bata Tennis, Bata Bullets, and Bata Safari. These icons were given a makeover through various designer and brand collaborations, the first being the limited edition Bata Tennis x Comme des Garcons and the latest being the Bata Tennis x AstroBoy. They retail in selected concept stores (the likes of Colette in Paris, Drake General Store in Canada, and Actually in Singapore) around the world, all branded with — you've guessed it — a stamp of cool.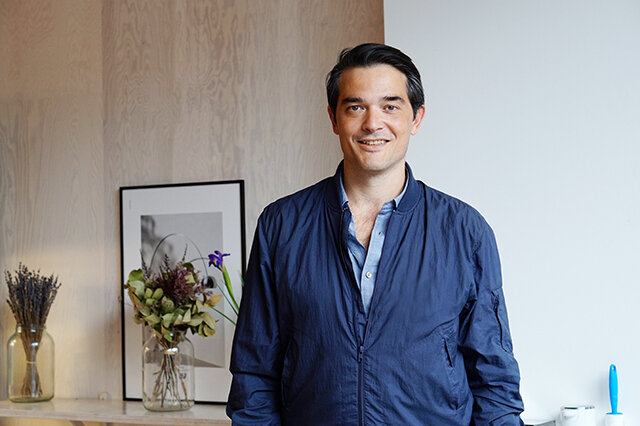 While I was in Prague for the inaugural
Bata Fashion Weekend
last month, I sat down with Charles Pignal, Director of Bata Heritage, and talked about how the Bata Heritage project came about, his dream collaboration, and his opinion of Singaporeans' footwear choices.
How did the Bata Heritage project begin?
We, as an organisation, felt that Bata needed to be a little bit more relevant, a little bit more fashion-oriented. For Heritage, we wanted to communicate a little bit more to our customers about who we were, where we came from, and what we stood for. We had great stories to tell, and so I felt that it was a nice opportunity to tell those stories through re-launched products.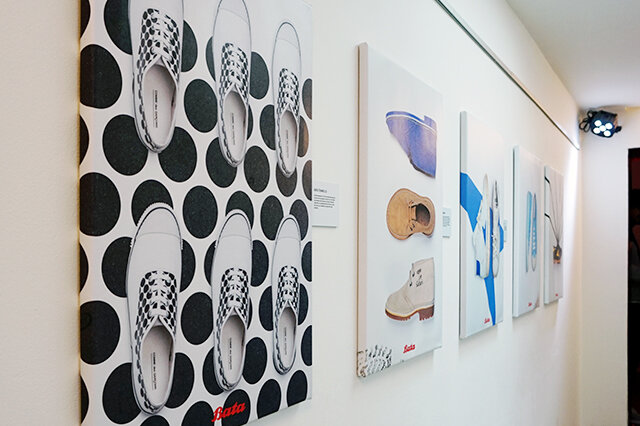 Tell us about your favorite collaboration to date.
I can't comment on that, I love them all! If I have to choose one, I'd have to say Comme des Garcons because it was our first one — that's the one that stays with you. It was such a pleasure to work with them, to see their creativity. To see their appreciation of the product and of the story, it came right at the beginning of our process. It really validated that our thinking was correct. That a brand with such creative credibility, such creative power [and] innovative power like Comme des Garcons was willing to work with us. It was a great honour and a great privilege and it validated what we were doing. That's why it's my favorite.
What's your opinion on Singaporeans' footwear choices?
Singapore is a really interesting market. It's very on-trend on a lot of different segments. In other segments, it's quite conservative. But, really it's turning into, I'd say one of the centers for trend relevance. Orchard Road. You see a big evolution in how more relevant it's becoming. It's not a big market, but it's an interesting market to see a little more of the trends in Asia.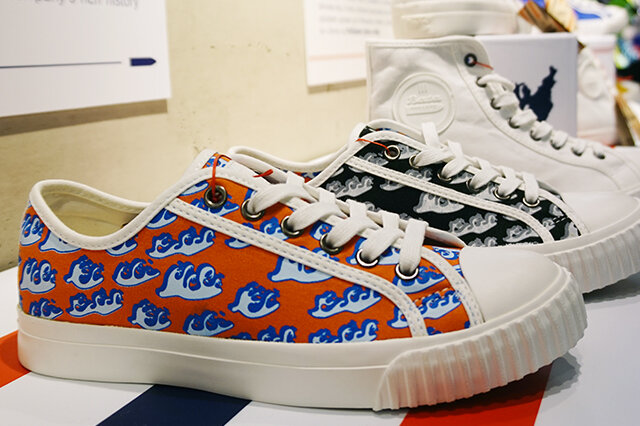 What's your dream collaboration?
Ah, so many. The first brand that comes to mind is a brand called Etudes, a French-American brand based in Paris. [It's a] brand I have a lot of respect for. I really like their aesthetic. I also really like the brand Off-White. Working with Off-White would be a dream come true. Recently, we finished a collaboration with a French-Japanese designer called Julien David. That was a long-standing dream because he was the designer who discovered the Bata Bullet. He brought it to our attention at the beginning.
What exciting projects or collaborations can we look forward to from Bata Heritage in the near future?
Well, we are currently in discussion with Wilson to re-launch a basketball shoe from the 70's. We're discussing how it would look like. It was originally a collaboration we did back then in the day. We want to resuscitate that partnership for that line of products. We're also thinking to start working more with boots to give a little variety to the offering. Not just sneakers but some alternative products. So we have our eye on boots. That's two projects that could be very interesting in the coming year. You heard it here first.