It's almost time to whip out your new dresses, paint your face and gear up for a new year of hope and plans. The Chinese New Year is coming soon! It's a time to refresh and restart. Make sure you and your beauty arsenal are ready for things to come. This year, let us help you sift through the myriad of options while you sit back and check out these awesome items for a fantastic Year of the Pig.

New year, new you



Get on board the Pitera train with
SK-II's Facial Treatment Essence
and treat your skin to maximum magic, especially after all those late night merrymaking sessions. Even better if you're looking to spruce up your vanity because this little power product now comes in a vibrant red bottle with a playful swirl to usher in the new lunar year.
Can't shine if you don't glow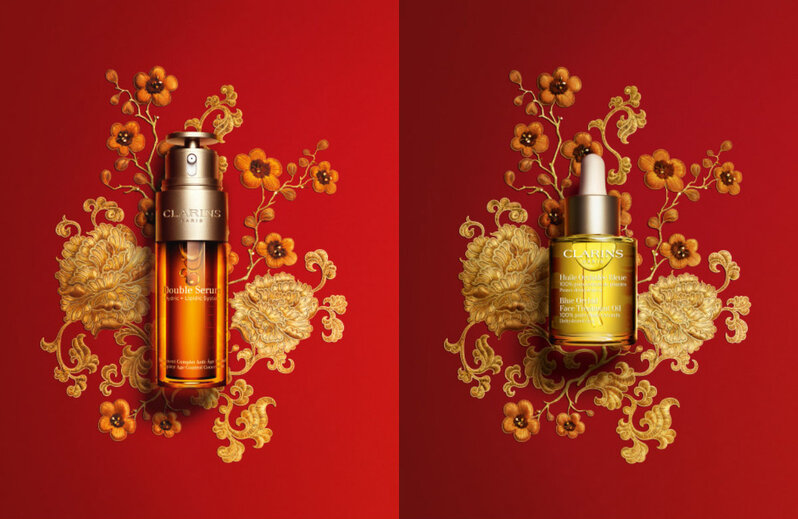 They say prevention is better than cure and that anti-aging products should be gradually introduced into your regimen as you sail into your 20s. With the
Clarins Double Serum
, you can maintain your youthful complexion well into your middle years, thanks to their blend of anti-aging ingredients that firm skin up and restores radiance.
Additionally, if you have dry or combination skin and haven't gotten into face oils yet, this is the perfect time to try
Clarins Blue Orchid Face Treatment Oil
. It promises to revitalise your skin and nourish it for that enviable satin-soft feel.