We've got only one week to go till we celebrate CNY 2019. And by this time, we bet that you've already picked out an outfit. However, your ensemble isn't complete without adding some fancy Chinese New Year accessories to match the occasion. From opulent gold necklaces to chic earrings, here are the pieces you should consider wearing for the festivities.
Goldheart Headfirst Pendants & Fortune Pig Charms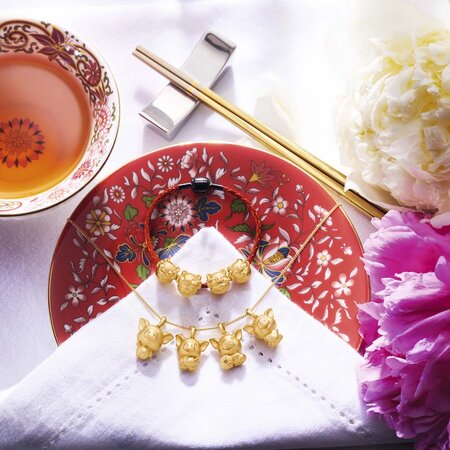 SGD158/~USD116.69 each
One of the best things that the Year of the Pig brings is cute CNY merchandise. Even jewellery pieces are sold with attached adorable pig charms. It's not only worn for aesthetic, but these accessories can also bring luck to the wearer. Pair these three-dimensional yellow gold Headfirst Pendants & Fortune Pig Charms with your Lunar New Year outfit for an added prosperous touch.
Oscar De La Renta painted flowers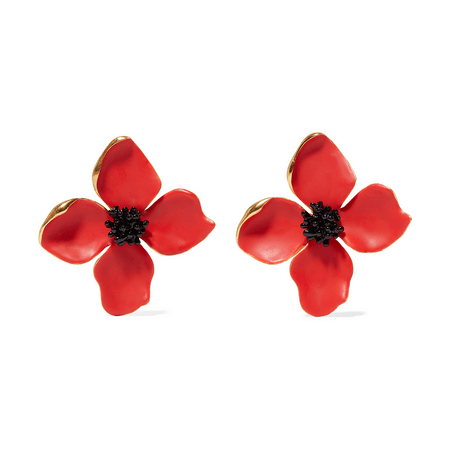 If you're someone who's not really into showy accessories, you can also wear a simple pair of button earrings. Try this versatile, gold-lined pair from Oscar De La Renta, which works not only for the Chinese New Year but also for other events.