This feature was contributed by the people behind Between App a private app for two people in a committed relationship. Download it HERE.

This Christmas, we've invited 3 lovely female guest influencers to share with us what their Christmas experience was like with their other half, and the best gift they've ever received from him - a gift that can never be bought.
--------------------------
Dazzling lights hung up in the cities, green and red packaging occupying the shelves in the shops, decorated pine trees appearing at every corner and chirpy music playing everywhere… It's the time of the year again when people gather with their beloved families and friends in celebration of this joyous season; and also the time when people comb through malls to prepare for their annual gift exchanges. It seems like everyone in town is getting ready for Christmas, and so are Kaiting Cheng and her other half, Ken Seah.
The charming Singaporean lifestyle influencer, who just recently became the representative of Singapore for the face of Sony Xperia, is a fan of Christmas like most of us. The festive season of love and giving, is in fact her and her partner's favourite occasion. To them, as Christmas falls in December, it also presents the perfect opportunity for them to reflect on the wonderful year that they've spent together.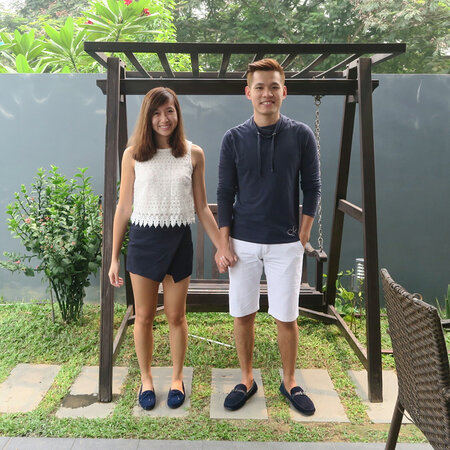 As a pair who enjoys doing a lot of activities together, Kaiting and Ken usually spend their free time watching movies, café-hopping, exploring Instagram-worthy places and sometimes attending blogger and media events together. Although the bubbly and cheerful couple just started dating each other last year, they already knew each other since they were in primary school - and Ken even attended Kaiting's 11th birthday party before (How cute!). Ten years down the road, they crossed paths again while walking around in town, with a little help from their families who somehow spotted each other. From there, cupid worked its magic and now here they are with each other, ready to embrace their second Christmas together.