Everyone wants to achieve that dewy complexion though it's admittedly a hard feat to attain. But it's not impossible, especially with a little help from skincare with a brightening factor. The Clarins Bright Plus Serum promises to be your ally. It's said to deliver double oxygenation to help your skin breathe and restore its former healthy glow. #TeamClozette Malaysia's Content & Community Executive Edlyn Lim is currently on a quest for a holy grail item that will give her that coveted glass skin so she took the serum for a spin.
First impressions and packaging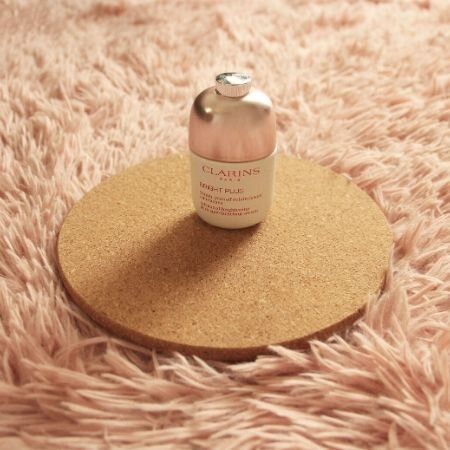 "It's not too big or too small and it fits perfectly in your palm," Edlyn observed upon first handling the serum. The travel-friendly packaging encased a treasure trove of brightening powers from rose myrtle and acerola seed extracts. The bottle was also designed to have a pump in the cap, which made it easier to dispense the serum into your hand according to Edlyn. We're all for nifty packaging, but how did her skin fare once she started using it? She's been dealing with dullness for a while now, and these ingredients seemed to be just what she needed. But did they work?
Application and usage
If you're looking for immediate results, you wouldn't find it here. Edlyn shared that the first time she used it there wasn't a notable difference in her skin upon applying it. On a positive note, she did notice a distinct sweet floral scent from the cream. "It's the kind of scent you wish to have on your skin," she claimed. The serum's texture surprised Edlyn with its smoothness and absorbency; it really agreed with her combination skin, which meant it held up to its claims of being perfect for all skin types.
With regular, twice-a-day use of the Clarins Bright Plus Serum, she started noticing results after two weeks of usage. Edlyn observed that her skin looked brighter and felt more elastic, with a subtle rosy glow. "I did not experience any breakouts nor any complications in my skin once I started using it." Edlyn suggested following the application instructions written on the box because it's what worked for her. "I usually pump one drop onto my palm, then rub together to warm it up, and proceed to tap it all over my skin and neck until it's all absorbed."
Overall thoughts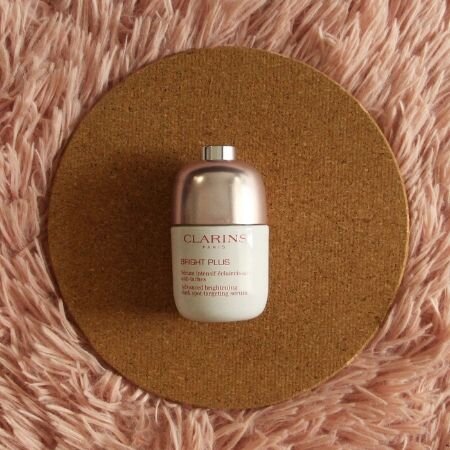 Because of the visible results she saw, Edlyn said she would definitely recommend the Clarins Bright Plus Serum if you're also looking for a healthy skin glow-up like she did. If you don't mind treating yourself to a brightening serum that delivers on its promises, this serum — which retails for MYR360/~USD84.47 — is worth a shot. This is an item she'd repurchase for herself in the future, as a gift to her mum, and rave about to anyone looking for a brightening and oxygenating serum. "With its super-oxidising ingredients, it's perfect for people like us who lives in the urban lifestyle and facing a polluted environment every day."
You can purchase the Clarins Bright Plus Serum on clarins.com.my.
*The product was sent as a press gift. The views and opinion of the reviewer are independent and purely editorial.
Dealing with dry skin? Check out our review of the Shiseido WASO Rich Cream to see if it will solve your dry skin woes.