We're all about the base, and we're sure you are, too. Our base make-up can make or break any type of beauty look. Put too much on and it might look cakey. Apply too little and you might not cover all the unflattering spots. It can be quite tricky to strike that perfect balance, but with the right products, you can achieve a flawless foundation for your makeup look with ease. You don't even need many — just two that work great together and you're good to go. Watch the video above, then keep reading to find out how you can stand a chance to win this killer duo!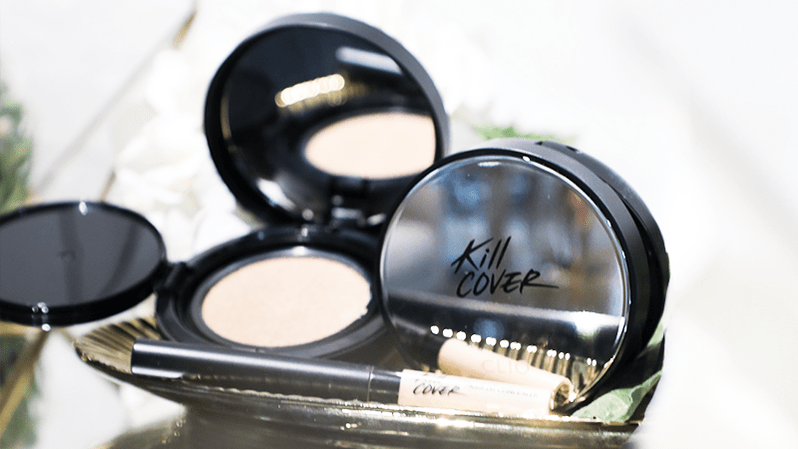 Get a flawless look with a base that will keep you looking fresh and perfect all day. The CLIO Kill Cover Founwear Cushion XP has the Ultimate Covering formula made with various sizes of covering powder to ensure high coverage without the heavy feel. It's super light that it won't clump even if you layer it on several times. It also gives the skin a smoothening effect for a truly flawless finish.
After getting the base on lock, you'd, of course, want it to last a long time. We're happy to report that this will get you covered for 48 hours. You can also expect it to look as pristine as when you first applied it — no darkening, no oiliness — for however long you wear it with the help of its Skin Binder powder.
Despite the full coverage, your skin will still look like skin because of the Non Wearing Network and Non Sticky Film former in this foundation. Plus, you'll be worry-free when it comes to smudging and stickiness because it has a water crush system that makes the skin look and feel matte.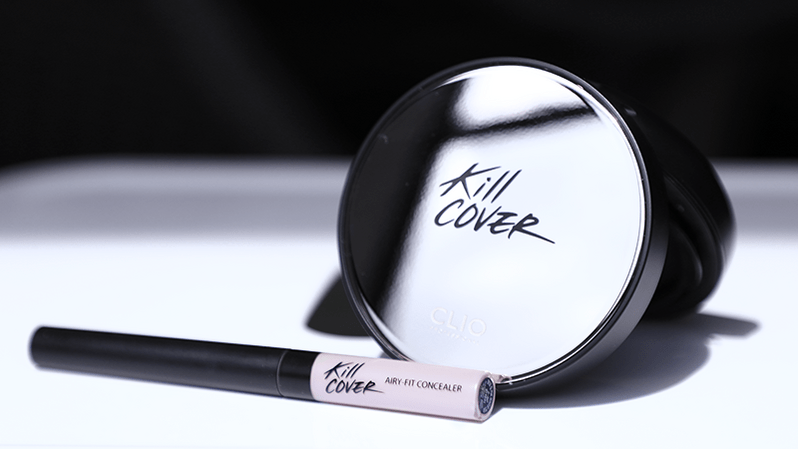 After perfecting the foundation, it's time to zero in on the concealer. What do you look for in a concealer? Do you want something that's lightweight but has great coverage? Should it also be moisturising and not emphasise your dry spots? If your answer to those two questions is yes, you'll definitely enjoy the CLIO Kill Cover Airy Fit Concealer.

It has an incredibly easy-to-blend texture, and it also doesn't cling on to dry patches and fine lines. It has great coverage for any and all types of blemishes, and the best part is, you won't need to use a lot of it. With just a small amount, it can cover perfectly as it adheres to the skin closely. The applicator also helps make the product perform perfectly. The flexible 3mm tip can be applied precisely to spots but can also be used to spread the product easily on flat areas. Ready to #GetCovered? These are your perfect duo.
Stand to win one of five sets containing these two killer base products by joining our Facebook giveaway here!