Do you remember what it was like to be 13, and how awkward and lost you were while transitioning from being a child to a young adult? As a young girl, a big part of that transition is updating the wardrobe. Suddenly, you had to say goodbye to your beloved clothes that just don't fit your growing body anymore. And the thing is, that was just the first of the many life transitions you're gonna go through. As you step into your late 20s and early 30s, you'll once again have a wardrobe makeover. When you were 13, you picked new clothes that reflect coming-of-age, but now it's time to be savvy with your style so you can look forever fabulous. Here are clothes you can wear to look younger while still retaining your refined taste.
Jumpsuits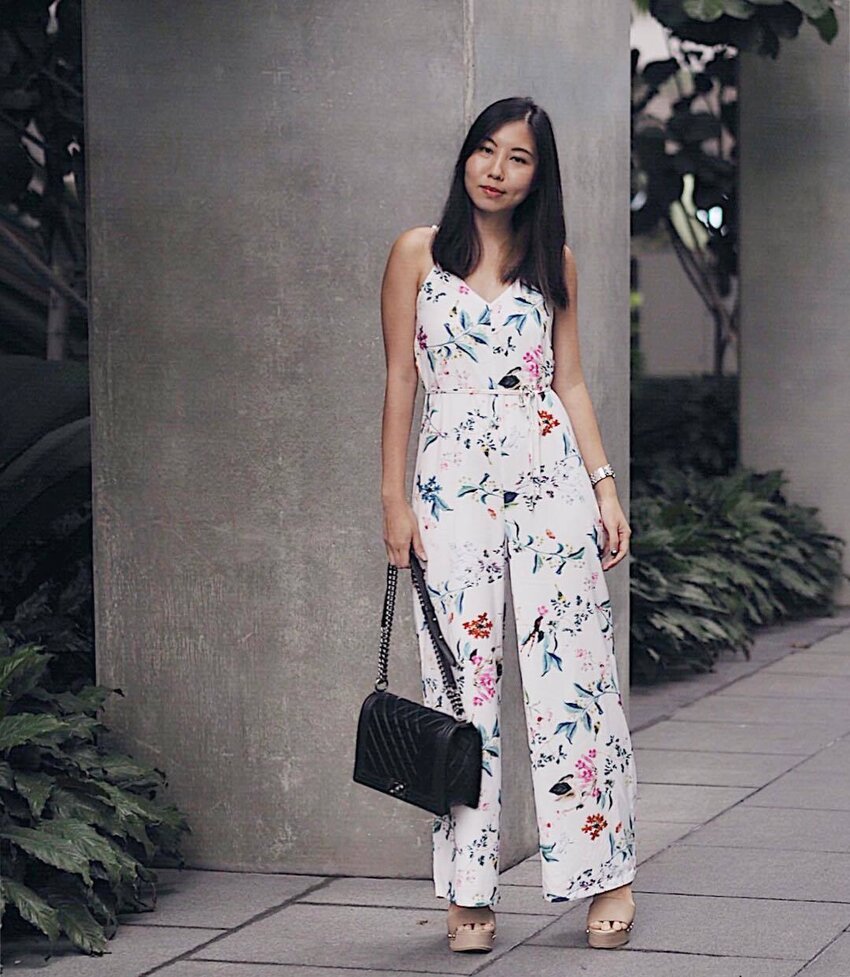 Jumpsuits are fun clothes you can wear to look younger (Photo from: sodapopp)
In a way, jumpsuits are the fun, hip version of the LBD. It's one of those one-piece wonders that you can slip into and make you look instantly polished. With the right colour and style, a jumpsuit can still look classy instead of cutesy. Look for jumpsuits with simple delicate prints or if you're going for monochrome, choose neutrals or muted colours.
Classy Fitted Tops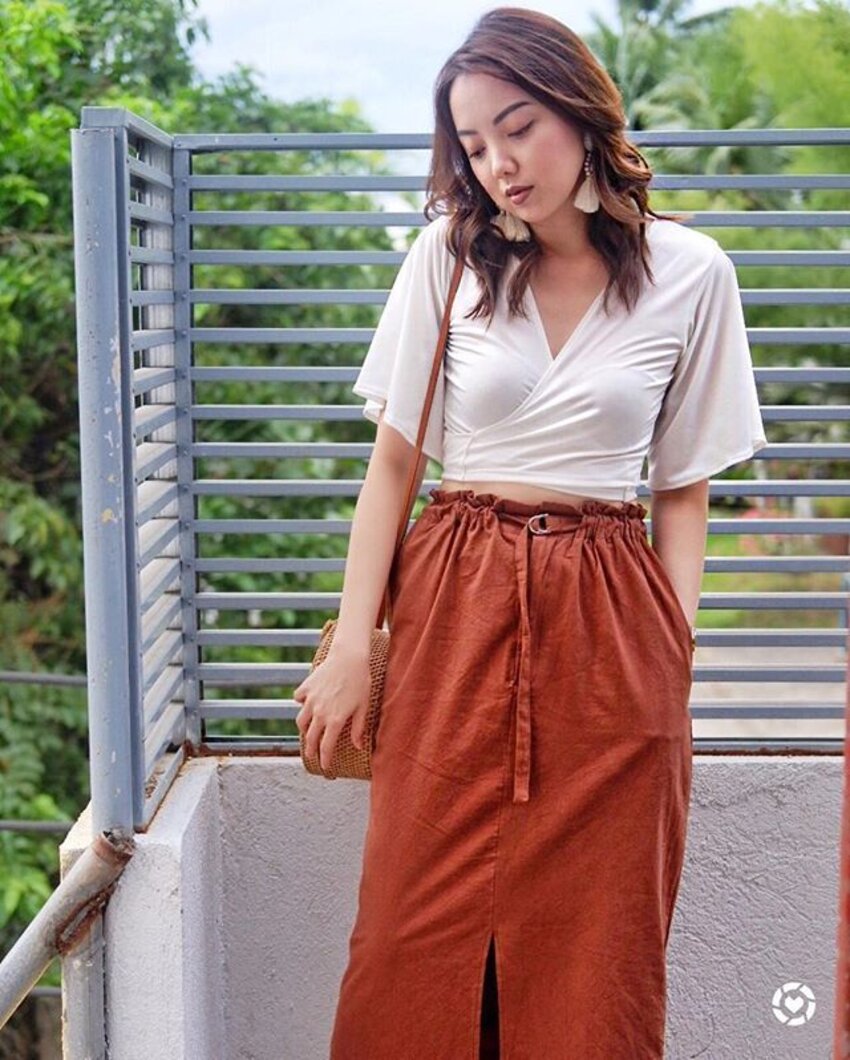 A good rule of thumb in styling is if it doesn't fit right, don't wear it. Wearing boxy or oversized clothing can make you look frumpy and will definitely make you look older. Instead, flaunt your feminine silhouette with classy fitted tops. By now, we're sure that you can more or less discern which fitted tops are appropriate for you. As a general guide, veer away from designs that are too young and flirty or else you'll risk looking like you're trying too hard.
Bright Colours And Prints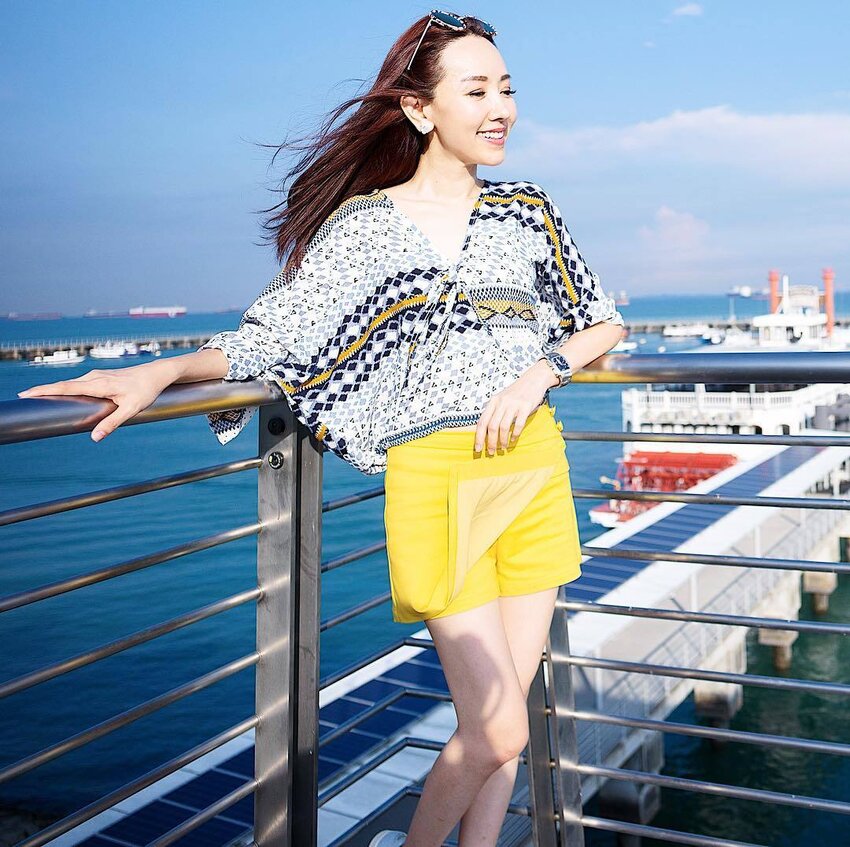 Appear younger yet refined with classy prints and colours (Photo from: ElaineHeng)
Just because you're becoming more mature doesn't mean that you should completely avoid bright colours and fun prints. In fact, adding a splash of colour to your outfit can make you look younger. To balance things out, choose more subdued bottoms if you're already wearing a bright top and vice versa.
Midi Dress And Skirts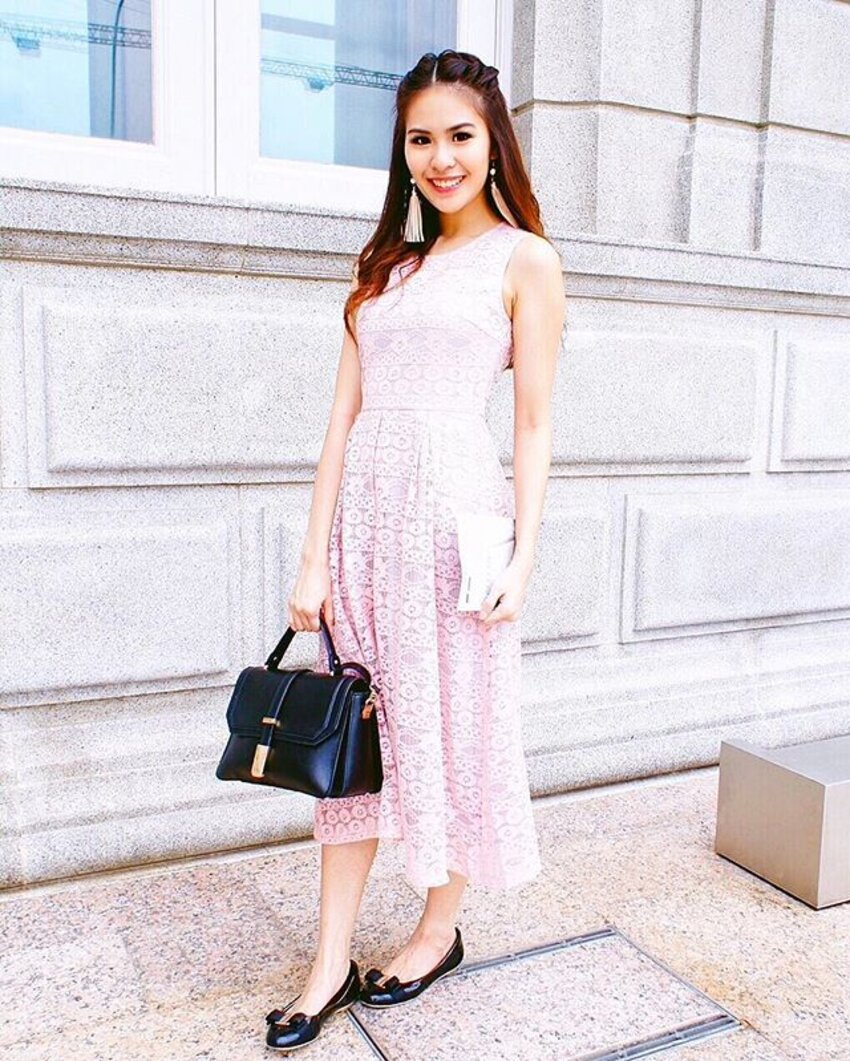 Midi dresses are one of the best clothes you can wear to look younger without compromising your elegance (Photo from: audreytiah)
Mini dresses may be too young for your taste, but of course, you don't wanna wear maxi skirts all the time. A happy compromise is the chic and sophisticated midi dress. For this, it's best to opt for pastel colours to exude a fresher vibe.
In styling a midi skirt, the best way to go is to pair it with classy fitted tops or a basic crop top with sleeves. You can also wear it with a sleeveless basic tank top, but make sure to throw in a well-fitted blazer to make the look more appropriate for business-related events.
Small-Sized Bags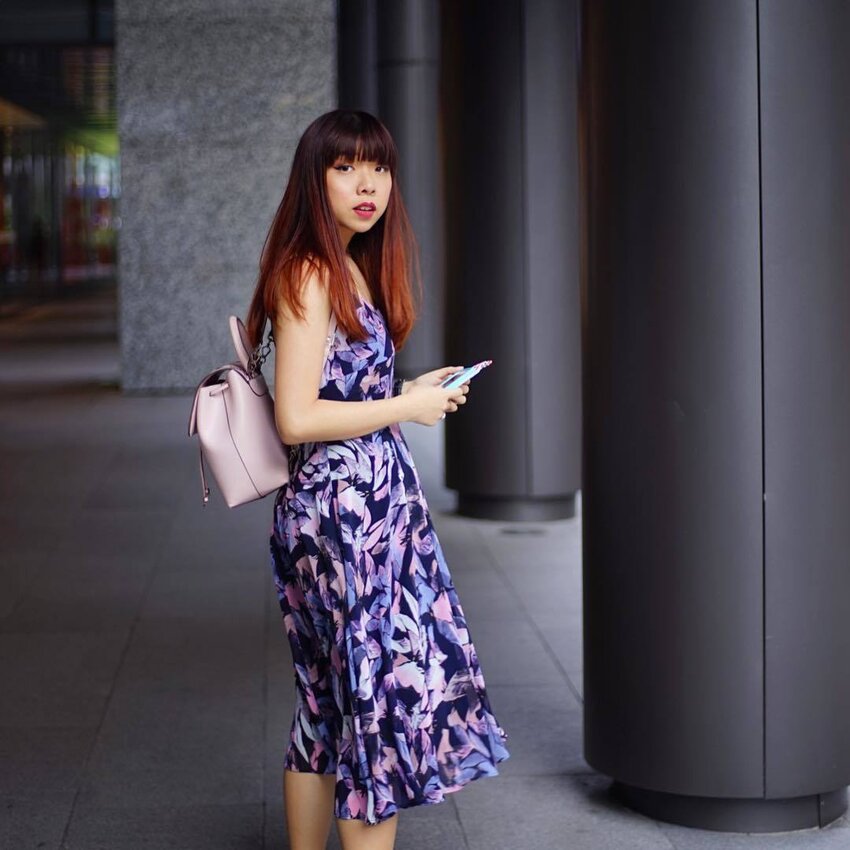 Carrying big shoulder bags will drag your look down and easily age you up. Go for chic small handbags, sling bags and leather backpacks instead. Choose a bag that reflects your personality and complements your outfit.
(Cover photo from: ElaineHeng)
Well-kept brows are also key to looking youthful. Try these brow tips from Benefit Cosmetics' Global Brow Expert, Jared Bailey.