Sharing everything with your significant other is quite normal. After all, being in a relationship means going to the moon and back for someone, as well as navigating through life's ups and downs together. But it seems like today's content creators add another element to being in a loving relationship: increasing swoon factor to get more audience attention, retention, and of course, brand sponsors. This new social media money-making strategy is also known as 'clout relationships'.
A viral-worthy business model
Recently heard from YouTuber Tana Mongeau on her video with 'clout boyfriend' and now fiancé Jake Paul, clout relationships are partnerships done to — simply put — drive more money in. These two controversial — bordering on problematic — content creators are two of the most infamous names on the platform today, so imagine the internet's confusion when they got together. Publicity stunt or not, their two-month relationship definitely brought in the dollars, as their collab videos garnered three million to eight million views each. We can only imagine the views that would pour in should they stream their wedding — or decide to call things off.
But it's not just #JaNa (as the internet calls Tana and Jake's coupling) who are taking advantage of this business paradigm. Another content creator is also going viral, but this time for her 'branded engagement'.
Posting a series of teasers and viral-worthy IG stories, Marissa Casey Fuchs, also known on IG as @fashionambitionist, and her now fiancé Gabriel Grossman, announced their engagement like a crazy social media whirlwind. Looking like a scavenger hunt and making use of hashtag #WhereIsGabe, the two took their audiences along the ride for their romantic adventure.
Media outlets and fans alike were obsessed and followed the saga throughout the weekend. But just as the unconventional proposal met its conclusion, controversy sparked.
First, many people suddenly started noticing that for something spontaneous, it's interesting that the couple had Flytographer — a photographer booking service — to document everything. It's not any later that a detailed deck popped up on Twitter, outlining the exact concept of their proposal scavenger hunt. So was this surprise engagement not such a surprise after all?
Marissa's friend and social media specialist Elicia Blaine Evans admitted after the issue blew up that they did pitch the idea to brands, but Marissa had no clue about it. This didn't seem so though given that she nailed the hashtags and the tagging of the sponsors right in almost all her posts.
Still, true or not, with the amount of traction the engagement — and the current controversy — drew in, plus the increase of 20,000 followers on Marissa and Gabriel's end, this has been nothing but a win for both the sponsoring brand and the two content creators.
Checking perspectives
Having your S.O. as your business partner is nothing new. Being a couple with traction on social media is also anything but rare these days. In fact, it can be heavily attributed to celebrities dating to increase a movie's bankability. But while using your relationship to drive revenue may seem like a questionable ideal, it doesn't necessarily make a partnership any less real (in most cases). After all, chances are both parties agreed on the situation and are getting equal advantages from it.
This, on top of the reality that people simply love a good ol' love story, make it an appealing 'commodity'.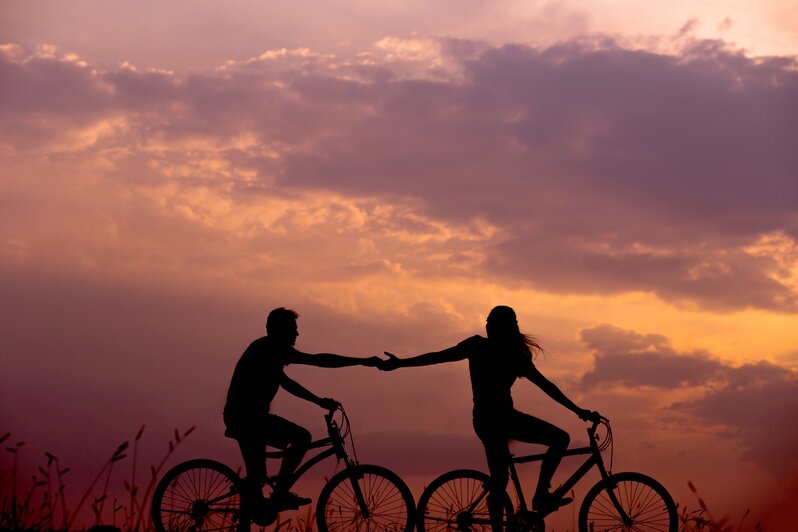 However, the line should be drawn when it comes to transparency. In the two cases mentioned above, we'd say that despite Tana Mongeau and Jake Paul's relationship's social media frenzy, at least they had the guts to say that they know they're getting clout for their tandem. This also goes for other content creator couples who know that they 'sell' better as a duo and still let their audience know if they're doing branded content that relies on couple/relationship-driven content.
Of course, people will still talk. After all, a relationship should be intimate and personal and sharing details of it comes down to the decision of the couple. But in today's age where social media is a major moneymaker and people are really down to 'consuming' things that make them swoon, it's really undeniable that the 'clout relationship' business strategy — as drama-prone and emotionally compromising as it may be — is an easy way to take home the bacon.
The question is, do the pros outweigh the cons for you to put your relationship in a business setting?