Every day is mom's day, and in light of celebrating Singapore's 50th birthday, we are also paying tribute to our own moms--just because they deserve it! We gathered six of our Clozette Ambassadors Eugena, Roanna, Agnes, Sydney, Melissa, and Celine to talk about their moms--what they love about them, their most cherished memories, and also got them to share their personal messages for their moms.
Got a story to share about your mom? Be part of #ThankYouMomSG by sharing stories of what you have done to make your mom's day and stand a chance to win a SGD100 P&G hamper. There are 10 sets to be won!
Click here to share your story now
--------------------------

Eugena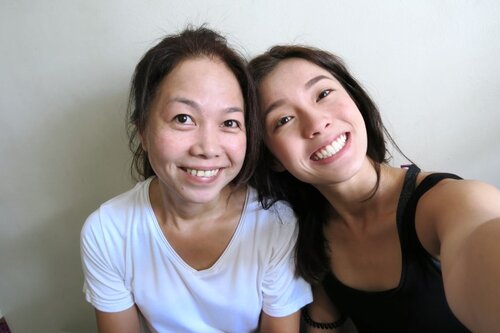 What's your favourite thing about your mom?

The favourite thing about my mom would be her sincerity towards people around her – even if it were just the cleaner who we see around the block (most people would just kind of look away without acknowledging their presence), my mom would greet them without fail every morning before we head to work and ask if they've eaten. I used to feel a little embarrassed when my mom does that, but as I grew up, I realized that simple actions like these could actually bring so much joy to people all around, even if they are strangers.
Share your most cherished memory that you have with your mom.
I guess it would be during my final year in NAFA where I was training as a dancer. Classes usually start at 9am (or 8am if we have conditioning classes) and end at 11pm after rehearsals. By the time I reach home and showered up, it would be well pass midnight and I normally only have about 4-5 hours of rest before returning to school. Seeing that I was so tired everyday (I would say tired is honestly an understatement… I was beyond exhausted) she would send me to school in the morning so that I could catch a quick nap on the way there, and pick me up after school so that I'll be able to get home earlier and not have to run to the MRT station to catch the last train. I truly appreciate my mom for doing this, because if not for her, I have no idea how it was even possible for me to survive an entire year of sleep deprivation, injuries and stress. Even now that I'm working, she still sends me to work whenever I have to reach early.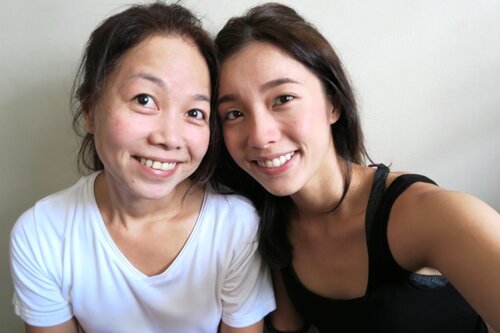 Declare your love for your mom--what are you thankful for?
Mom, thank you for your unconditional love and unwavering support in my dreams and me. I would never have been able to come this far without you. I might not be very vocal about expressing my love for you, but I hope you know that I am truly appreciative for all the things you've done and given up for me. I know that it was a struggle to see me through my schooling days, especially so since the fees were so expensive, but you never once complained about having to do so. Thank you for not just being a mother, but for being the pillar of strength in my life, my role model, my confidante, and my best friend. I can never thank you enough for all the things you've done for me since I was a child, I can never give enough apologies for the disappointments you felt when I was still young and immature, but I will continue doing my best in life and do you proud. I love you mummy.