Social media has changed the way we communicate with the world. And while it has improved how we stay connected tremendously — we don't have to physically be there to know you had that insta-worthy acai bowl last week — social media has also "let loose" a myriad of hate preachers, cyber bullies, and keyboard warriors.
You see, unlike the occasional networking events and social gatherings, social media is always on 24/7. However, just like how there are proper social etiquettes in real life circumstances, we think there should also be etiquettes we should observe in the digital landscape. That's why we spent one Saturday afternoon to chat about how we can foster a positive social media experience with four Clozette Ambassadors and social media personalities —
Christy
,
Hanna
,
Maybeline
, and
Roanna
.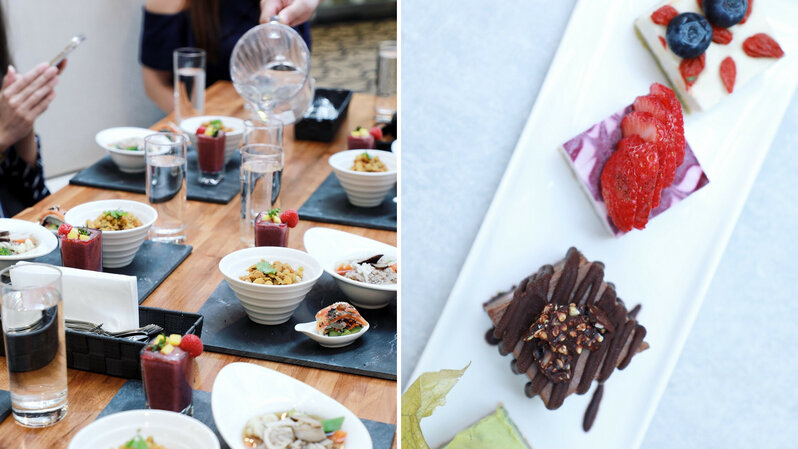 To tie in with our discussion on the "healthy" ways of making meaningful connections online, we settled down offline at
Wholesome Savour
, a fully-vegan delicatessen located at the basement of Palais Renaissance. The raw-centric, gluten-free, plant-based eatery delivered tasting palettes lined with guilt-free, delicious food that teased our palettes with an explosion of flavours. To round off the wholesome meal, the no-baked Raw Nutrient Dense Cakes were a crowd-pleaser. To think these desserts contain no sugar, dairy, flour, butter and eggs! Looking for a wholesome social media experience? Here are our four hard rules for navigating social media with grace.