We're now ready to enjoy the upcoming delights of the holiday season. This November, we're all about enjoying the festive cheer by planning out picturesque getaways with our loved ones. And as we count down the coming of the joyful celebrations, we're looking at these fashion and beauty must-haves to brighten up our much-awaited year-end holiday trips.
Jorj
Deputy Editor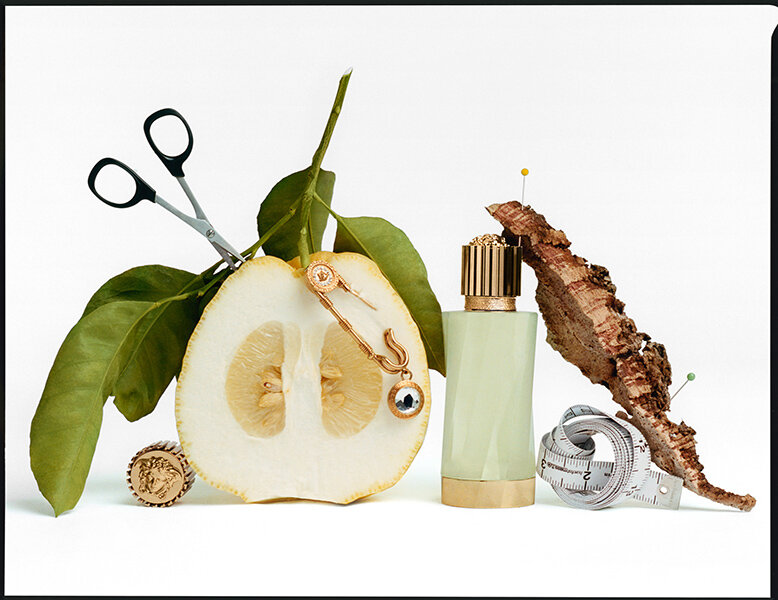 Atelier Versace Cédrat de Diamante, price unavailable
"By now, we all know that scents evoke feelings and memories. For me, citrus scents conjure up thoughts of happy days of vacationing and enjoying activities under the sun. That's why I'm looking to add the newly released Atelier Versace fragrance Cédrat de Diamante. Inspired by the Mediterranean, it contains Italian lemon zest, pink grapefruit and natural woods — the perfect holiday scent, if you ask me."
Amanda
Features Writer and Campaigns Executive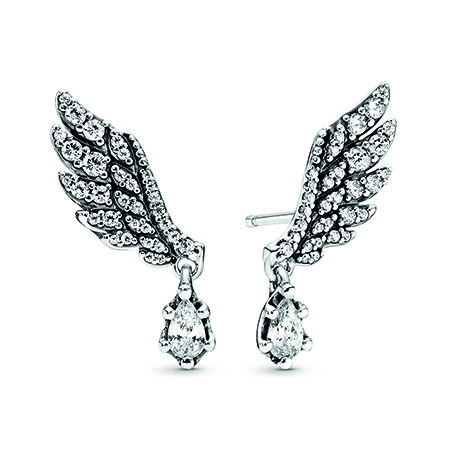 Pandora Celestial Collection Dangling Angel Wing Stud Earrings, SGD159
"Travelling always makes me happy, especially during the holidays. One destination that's still far ahead from my reach but has been my ultimate goal is the Aurora Borealis. While I'm still waiting for that moment, I'll let Pandora's Celestial collection take me there figuratively. Inspired by the contrast of the Aurora Borealis against the sparkling night sky, the collection is definitely a looker especially for those who have the Northern Lights on their travel bucketlist. Personally, my eyes are on the Dangling Angel Wing Stud Earrings, which deliver a certain whimsicality without losing its classy appeal. It's a unique yet subtle piece of accessory that can fit any type of look or mood, without losing fun or glamour."
Em
Features Writer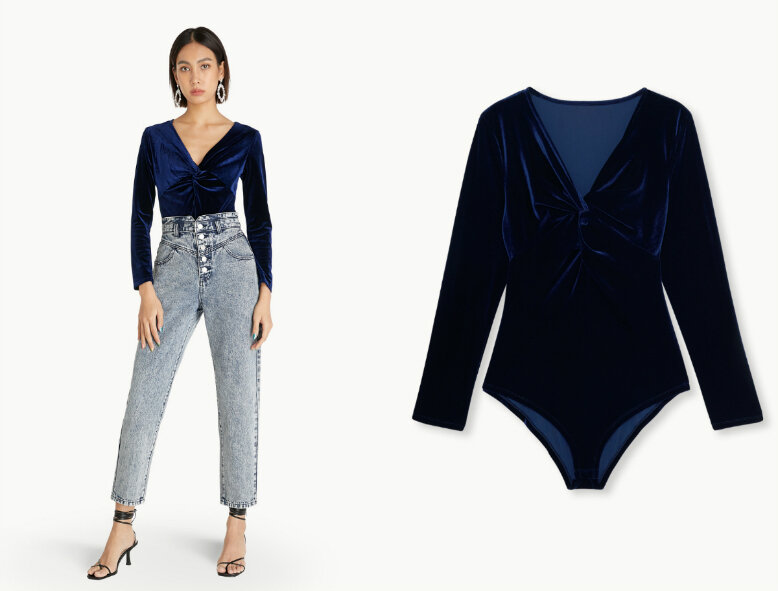 Pomelo Drops of Jupiter Holiday Collection '19 Navy Velvet Front-knot Bodysuit, SGD24 (pomelofashion.com)
"I get cold easily, so when I travel, bringing along an outerwear or at least a long-sleeved top is a must for me. Because of that, when I go on my holiday trip this year, I'm hoping to bring along this Navy Velvet Bodysuit from Pomelo's Drops of Jupiter Holiday Collection '19. I'm eyeing this mainly because its long sleeves will help protect me from the chilly weather. Aside from that, its sophisticated velvet material is perfect for adding a touch of festive glamour, but it's still casual enough for city sightseeing when worn with a pair of jeans. I think it's just the perfect piece for a chic jet-setter, don't you think?"
Alyana
Features Writer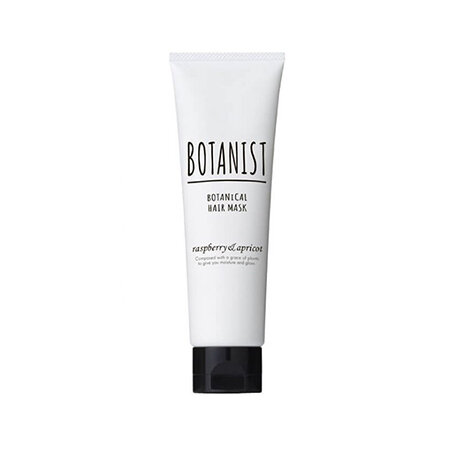 BOTANIST Botanical Hair Mask in Raspberry & Apricot, price unavailable (botanistofficial.com)
"When travelling, I prefer giving my hair a bit more TLC than usual. I try and squeeze in a hair mask before or sometime during my trip so my hair will feel soft and smooth, taking out the need to use hot styling tools too often. I'm interested in trying the BOTANIST Botanical Hair Mask in Raspberry & Apricot because they're a trusted haircare brand from Japan. It has avocado oil, squalane, ceramide and 11 amino acids — stuff that work to improve your hair's moisture and elasticity. It's paraben-, silicon-, and sulphate-free, so I know I'd be using clean products on my hair."
Sabrina
Community Executive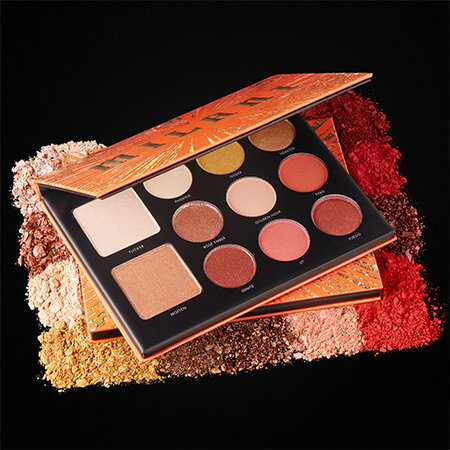 Milani Gilded Ember Eye & Face Palette, SGD43.40
"Eyeshadow palettes are my basics when travelling. In order to look picture-ready, one should never miss out on adding colour and depth to their eyes. For my upcoming holiday, I'm hoping to get my hands on the long-awaited Milani Gilded Ember Eye & Face Palette. This highly pigmented eye and face palette comprises nine colours that will complement my rather fair complexion — fiery red tones, soft mattes and saturated metallic colours. This limited-edition palette is also available in four other colours: Rouge and Noir, Jade, Violet and Ember. But the best part of Milani products? They're vegan and cruelty-free."
Edlyn
Content and Community Executive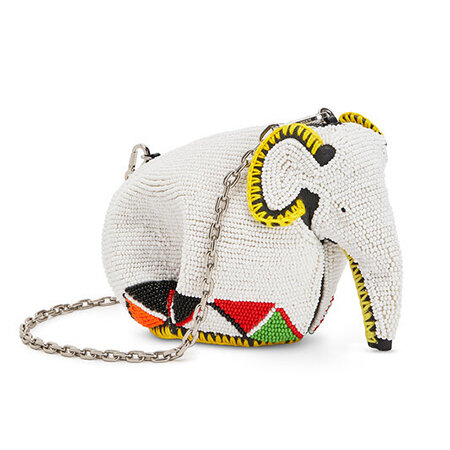 LOEWE x Knot On My Planet Elephant mini bag, price unavailable (leowe.com)
"I always love a brand or collection that supports a good cause. In this case, I have my eyes on the LOEWE x Knot On My Planet Elephant mini bag. In collaboration with the Elephant Crisis Fund, the collection aims to provide a better future for elephants. These mini bags hand-beaded by the skilled women of Samburu Workshop in Northern Kenya are perfect for my travels."
Laura
Creative Manager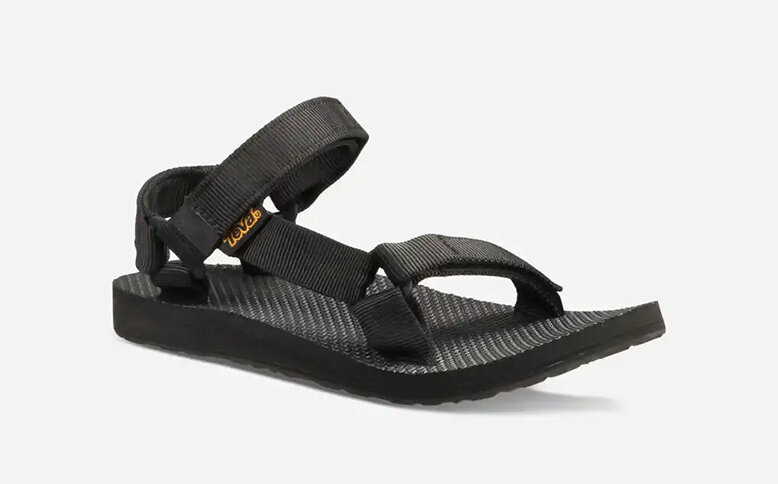 Teva Original Universal sandals, USD50/~SGD67.94 (teva.com)
"For my holiday trip, I'm looking forward to bringing the Teva Original Universal sandals. It's comfortable for all the walking I'll be doing. It's also good for a bit of hiking and going into the water. Plus, it has both form and function. It's quick-drying and trail-ready with a hint of the utilitarian trend. It's perfect with everything, too; I can wear it with my midi skirts, jeans, and even with my rompers."
Audrey
Creative Manager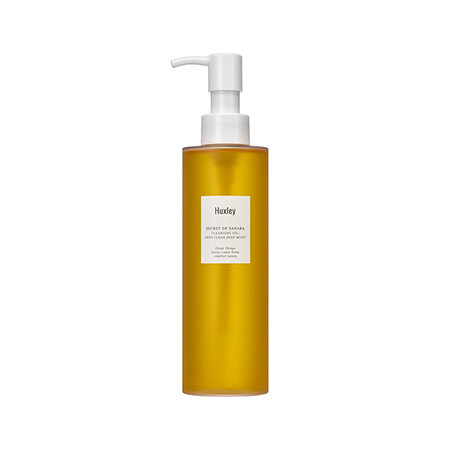 Huxley Cleansing Oil; Deep Clean, Deep Moist, SGD65 (huxley.sg)
"Cleansing is always the first step to my skincare routine and I always make sure I cleanse thoroughly — whether or not I'm travelling. Not only is Huxley Cleansing Oil powered with ingredients that effectively remove stubborn dirt and impurities but it also helps moisturise my skin because it doesn't strip off my skin's natural oils. I would never be able to travel without this trusty cleansing oil."
(Cover photo from: @botanist_global)
Undecided where to fly off to for the holidays? Check out the friendliest places in the world.