This March, we're all about achieving that Insta-worthy look — with or without a filter. Getting that glow up is actually easier than you might think. The important thing to do is to get started. Find the style that works best for you, learn that beauty look you've been wanting to try, get that long-overdue haircut and see a vast improvement. But it's really not just about aesthetics; taking care of your health and making good lifestyle choices are also an essential part of the makeover. As for us, we already have our product picks to help us kickstart our journey to Insta-worthy. Keep reading to know why we're adding these items to our collection.
Jordianne
Deputy Editor






Price unavailable


"If you know me in person, you'd know that I almost always wear black (the exemption would be when I'm in white or grey). But since hotter days are coming, I think it's time to bust out a once-in-a-blue-moon bright outfit. I'm eyeing this orange combo from Pomelo's Under the Tuscan Sun collection because it's vibrant and just screams summer."
Amanda
Features Writer and Campaign Executive








"W
hen it comes to my Instagram feed, I'm not really a fan of presents. But that doesn't mean I don't like photo editing. Sharpening my images and making sure that the colours are bright and vivid has always been my personal aesthetic. And as my typical choice for shooting photos is a smartphone, the raw image doesn't always translate details, colours, and moods as much as I want to. I already shared some of
my favourite Instagram editing apps
recently, but one that I'm excited to try for this month is
Afterlight
. It's another top-rated photo-editing app that is available on both
Android
and
iOS
(version 2). It features impeccable touch tools, a great double exposure ability, dust textures if I'm going for a vintage vibe, and more. I'm hoping this can add another layer of pizzazz to my photos, more so than my previous favourite apps."

Therese
Features Writer and Community Specialist






Price Unavailable




"I have upcoming trips to Hong Kong and Jeju Island, which means lots of walking and strolling. And as of now, I don't have the proper footwear for the occasion. You see, since I'm a petite lady, my shoe collection mostly consists of pumps, wedges and anything with heels. If I'm going for something with a flat sole, then I might as well pick an eye-catching one. With its cheeky design and pink colour, the

Flirting Beats from Chiara Ferragni Spring/Summer collection 2019

is perfect for me! Plus, I'm confident that this pair will level up my travel OOTDs."
Sabrina
Community Executive




USD159.95
"Who says you can wear your fitness gadgets only while exercising? Fitbit's newest Versa Lite Edition™ is truly an everyday smartwatch #FitForEverybody. As a sports enthusiast, I always want to keep my fitness tracker near me to monitor my progress. I love how

Fitbit's Versa Lite Edition™

has a sleek design and features vibrant colours that can work well with most of my outfits. What's more, the watch is lightweight and waterproof — perfect for after-work swim days! Definitely a good addition to my wardrobe!"
Nicole
Features Writer and Community Executive




Price unavailable

"If you're like me and suffer from dull and faded hair thanks to an obsession with colouring and bleaching, infuse My colour shampoos are going to be your new best friend. With a range that works on bright copper to icy silver, these vegan, silicone, paraben and sulfate-free products are going to keep your hair glossy and beautiful until your next salon visit."


Laura
Creative Lead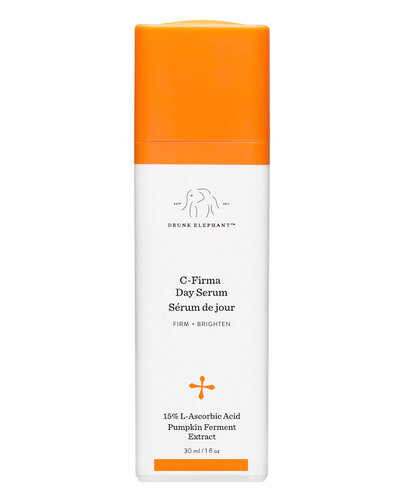 "I love Drunk Elephant, their products really work wonders. I have a few acne scars on my face that I want to get rid of, and also, I have been told that I have very dull skin due to my irregular sleeping hours and the amount of junk food I eat all the time. The Drunk Elephant C-Firma Day Serum is known to help dissolve dead surface skin cells and replenish lipids and visibly reduce the appearance of dark spots and wrinkles. I can't wait to include this product in my skincare routine to help with my dull skin!"
Blessilde
Features Writer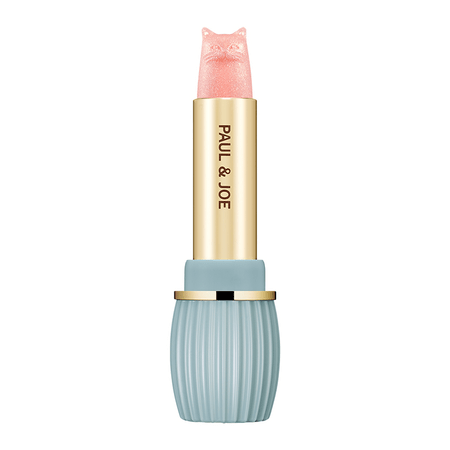 SGD25/~USD18.43
"I am such a sucker for beautiful Instagrammable packaging and cats, so when beauty brand Paul & Joe's Pearl Lipstick landed on my radar, I knew I'd have to get my hands on it eventually. Recently, I've been veering away from matte lipsticks and moving towards dewier, more hydrating ones especially for the summer, and the Pearl Lipstick hits all the right points: a glossy finish, a powder blue casing fit for Marie Antoinette's dressing table and let's not forget that cat-shaped bullet. Ç'est très mignon!"


Em
Features Writer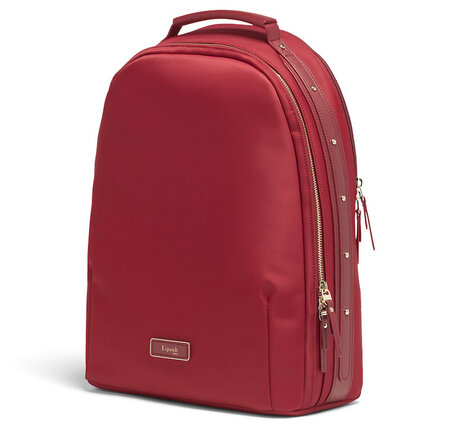 Price unavailable, (Image credit: Lipault Paris)


"I'm the type of gal who carries all the essentials with her wherever she goes. You'll find everything one might need in my bag — from gadgets to an insulated water bottle. But my shoulder bags usually don't have the space for all of that, and on the off chance that they do, they become really heavy and affect my posture negatively. That's why I've been eyeing Lipault Paris's new Business Avenue Backpack in garnet red. The medium-sized version has tons of pockets and space where I can easily store my stuff and get it when I need it. Its leather finish speaks sophistication, yet its vivid colour can still add a pop to my OOTDs and make them look more Insta-worthy."