Lindy Tsang, better known as Bubzbeauty, recently came to Singapore for Skin Inc's 10th anniversary to dish out her top beauty hacks. Known for her spunk and self-deprecating sense of humour, Lindy was game to answer Team Clozette's quickfire round of questions on her beauty opinions, social media preferences, and her favourite Skin Inc products. Watch the video above to find out and read the interview below for some more fun details.





Asian or Western-Style Makeup?
"I'm gonna go for Asian-Style Makeup because it tends to flatter my Asian features more and it's less work."
10-Step Skincare or Skipcare?
"Skipcare. I don't need 10 products when it comes to my skin as long as the products are good, it should be simple."
Hand cleansing or using devices?


"I'm all about hand cleansing. Facial cleansing oil for sure. Do it manually, in a flash."
Skin Inc Serums or Masks?
"I'm gonna say their serums will always hold a special place in my heart just because when it comes to masks, I don't always need it. But because the serums [are] customisable I can always use [them] any time of the year."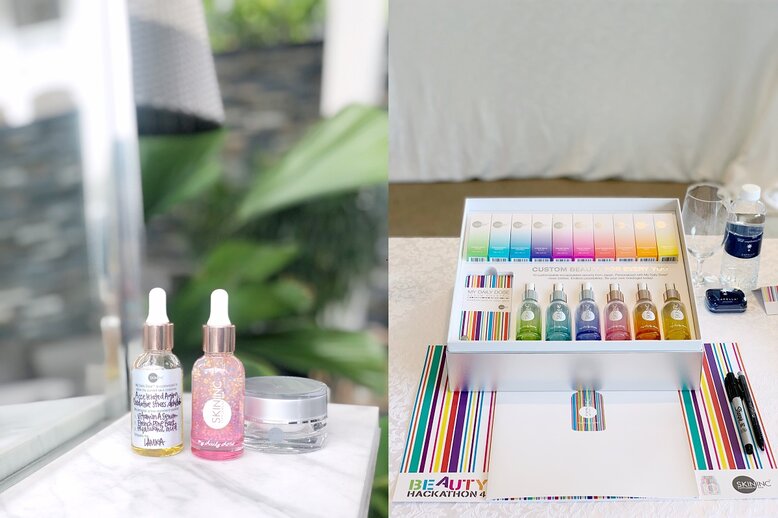 Never using concealers again or never using lipsticks again?


"You would never! I'm gonna have to go for lipstick just because new look, new mood."
YouTube or Instagram?

"This is so hard. I'm gonna say… okay, maybe YouTube because I love documenting vlogs of my family."
"These days, Bubz Vlogs. BubzBeauty will always have a special place in my heart but it's gotta be BubzVlogs because the family is where it's always at."
Baby Number 3 or Doggy Number 3?
"I love the idea of a third dog; never say never. If a third baby happens, we'll be blessed, but we're pretty happy with a family with just the four of us."
Find out more about Skin Inc here.