In partnership with artist, drag queen and supermodel Miss Fame,
NYX Professional Makeup
conducted a series of makeup masterclasses around Asia. During the Singapore leg of their tour, the Clozette team caught up with
Miss Fame
for a round of quickfire questions. Watch the video and scroll down below to find out about this stylish and daring multi-hyphenate's take on glamour, haute couture and '90s supermodels.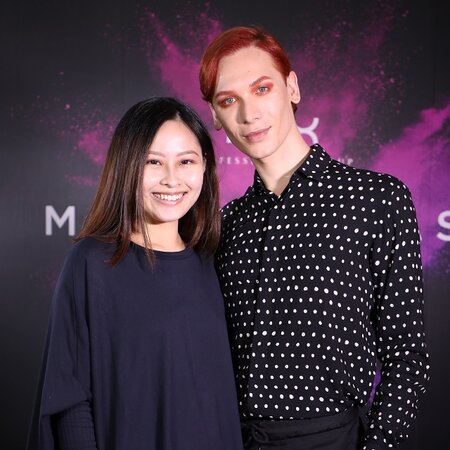 Bold Eyes or Bold Lips?
"Bold eyes. And the reason for me is I really like to create a focus point where people see you first when they talk with you. So features are very important. It's actually hard to answer that because both those features are my main focus. But I take a lot of time to do the eye — it's like the first start to my makeup and it takes a lot of time to do a properly evolved eye but I feel like if you can master a proper eye then you don't have to take much more time elsewhere. The skin can look fresh and the eye can be the most dramatic statement."
Leather or Silk?
"Leather because it's a strong fabric and I find it to be just powerful. There's something about leather that really represents commanding energy and I think it looks like you're a badass."