Let's face it, you're already at that age where saying your Christmas gifts are 'love and friendship' isn't going to cut it anymore. But we get it, at the same time your working budget is also not proportionate to the number of lady friends and families that you want to give gifts to.
You don't wanna look cheap but you can't exactly afford extravagant gifts either. So what's the solution? Give affordable gifts that look luxe. Here are our top five thoughtful gift suggestions that you can consider.
These Elegant Shoes From Payless
If you're thinking of gifting shoes, going to Payless Shoesource is your best bet. They have a good selection of stylish and sturdy shoes that are budget-friendly. We suggest you take a good look at the items from Christian Siriano's line and you'd surely find one that will catch your fancy.
This Classy Jewellery From Avon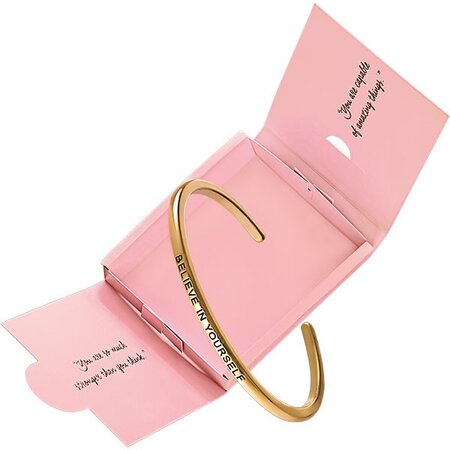 (Image Source) Avon Believe In Yourself Bangle, PHP399
This pretty bangle in imitation gold with an inspiring inscription is the perfect gift for your beloved ladies. You can even get one for yourself and go matchy-matchy with your squad.