Only a true enthusiast would know the best beauty gifts to get. We are all beauty junkies here, so trust us when we say that the items in this list will not disappoint. And so, from one beauty-obsessed babe to another, here are some of the best holiday gift ideas for the other beauty junkies in your life.
For Your Favourite Girl: N°5 L'eau Bottle & Spray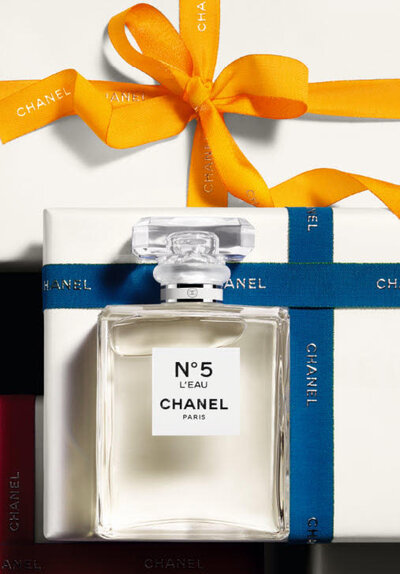 This gift splurge is reserved for the one-and-only beauty junkies in your life, like your mum and besties. The Chanel N°5 L'eau Bottle and Spray is a modern take on its classic perfume. Its fresh scent comes from the concoction of its zesty top notes (Lemon, Mandarin, and Orange), floral heart notes (Rose, Jasmine and Ylang Ylang) and musk base notes (Cedarwood). The 2017 N°5 L'eau Bottle And Spray limited edition gift set includes a 100ml bottle and a 20ml Twist and Spray.
For Your Office Buddy: Innisfree Super Volcanic Clay Mousse Mask Holiday Set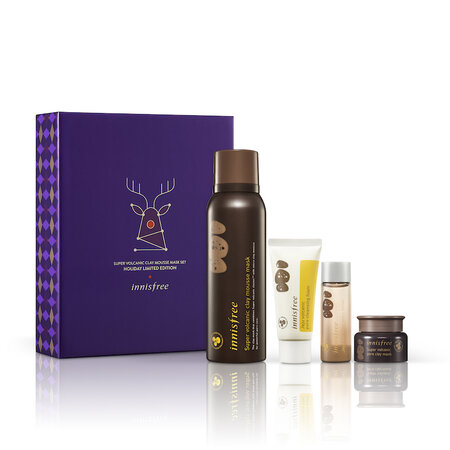 SGD29
During lunch breaks (and sometimes, office hours — your secret is safe with us), you exchange reports on the products you love and the ones that didn't work out. That's why this holiday set is perfect for gifting. Let her test out Innisfree's popular Super Volcanic Clay range and have her share her review with you after.
For Your Packaging-Obsessed Friend: Kiehl's x Kate Moross Holiday Collection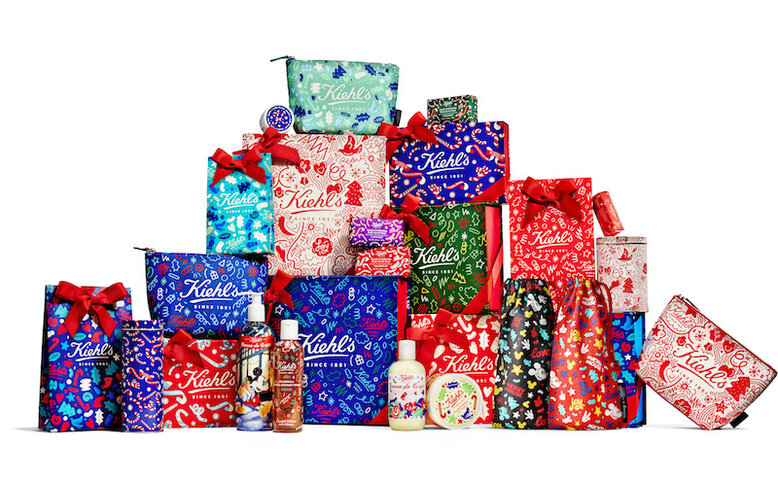 We all have that friend who's obsessed with beautiful packaging. The Kiehl's x Kate Moross Holiday Collection is a great gift choice for her. Kate Moross, most known for her dynamic use of colour and graphic treatments, collaborated with Kiehl's to redesign the brand's beloved products for the holiday season. The result is a very festive makeover.
For Your Lippie-Addict Friend: Kat Von D Beauty Everlasting Mini Liquid Lipstick Set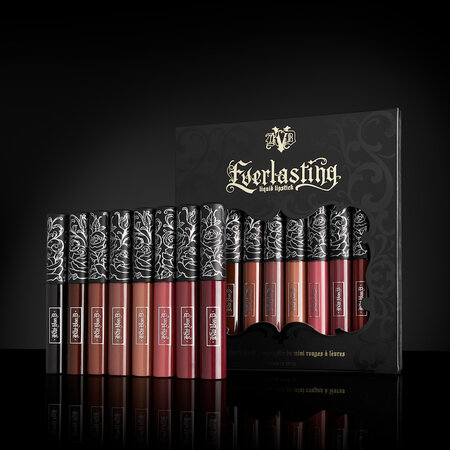 SGD74
What do you give to the girl who owns every lipstick known to mankind? More lippies in other variations, that's what! She'll surely love this mini lip set featuring eight next-level neutral shades, arranged in a gradient line-up from saintly to sultry.
For Your Friend Who Takes Baths: Lush Holiday Collection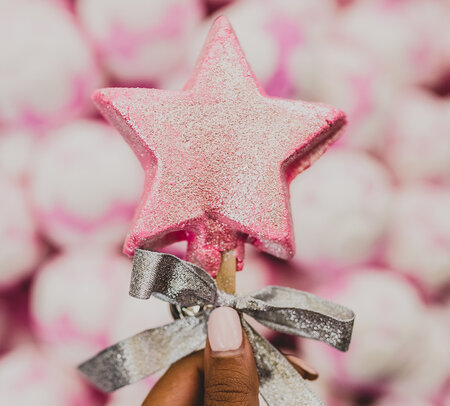 Your bath-lover friend will definitely gush over Lush's magical holiday collection. The collection features bath soaps made in the shapes of a magic wand, snowman, butterbear and many more! Of course, most of these products are also vegan, eco-friendly and infused with nourishing ingredients. Head over to the nearest Lush to check them out for yourself.
For Your Skincare-Maniac Friend: Sulwhasoo Mask Trio Holiday Limited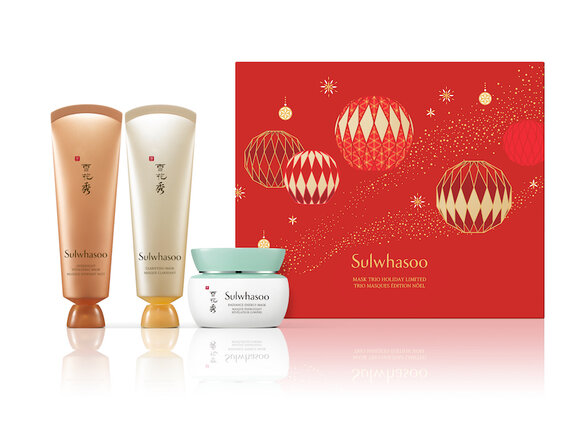 MYR190
This friend of yours prefers to invest in luxurious skincare products rather than makeup. Get her to try Sulwhasoo, one of Korea's most prestigious skincare brands, by gifting this mask trio holiday limited edition. This set features compact size versions of their renowned facial masks: the radiance energy mask, clarifying mask ex and overnight vitalizing mask ex.
(Cover photo from: SitiHariyanti)
Next, check out our gift guide for the beauty rookie in your life.