The last decade has been filled with plenty of defining moments for Clozette. Not too long ago in 2011, we embarked on our journey towards building a wonderful community that shared the same passion in content about fashion, beauty and beyond. Fast forward to 2020, we couldn't be more proud of how far we've come that we decided to kickstart the new decade with our annual tea party themed #NewYearNewMe to celebrate our vision of becoming the best versions of ourselves.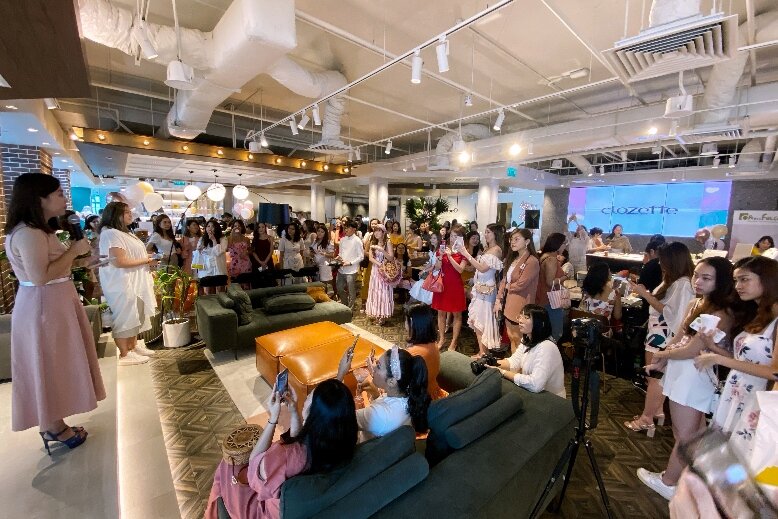 A full house at Clozette Tea Party 2020: #NewYearNewMe In Singapore
We held our first Clozette Tea Party of the year in Singapore and invited our beloved community members (and their BFFs!) to join us at
One&Co
, a wonderful and cosy co-working space that's nestled in the Central Business District. With a little help from our magical elves (go #TeamClozette!) and the generous support of our partners, the space was transformed into a gorgeous party destination where our guests participated in a wide variety of engaging activities in style and interacted with fellow community members in comfort.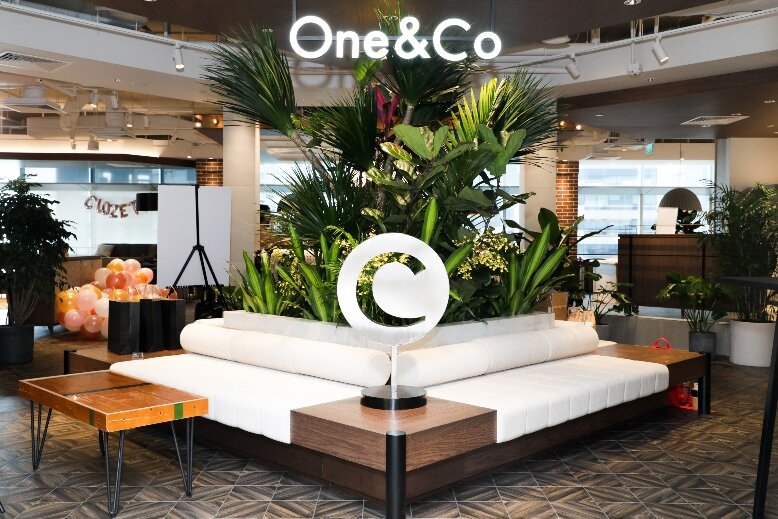 Ready to party at co-working space One&Co
Decked in their best #OOTD-worthy attire, guests had the opportunity to: pamper themselves with a hand massage and sample products from South Korean beauty brand
Huxley
; get snap-happy with
Canon
; dress their tresses in sparkly hair extensions from
Glit AF
; refresh their look with a fabulous makeover by
Makeup Doyennes
; wrap their precious nails in stylish designs by
Nodspark
; enjoy a complimentary crystal stone aura reading with
Yuan Zhong Siu
; customise a pearl bracelet with
Pearl Falco
; savour delicious bites and bubblies from
Caffé B
,
Nomono
,
Free Flow Events
and
GIFEL
; take home a personalised travel makeup mirror; and strike their best poses at the photo opp areas.
Before saying goodbye, we also hosted an exciting giveaway which saw our lucky winners going home with awesome prizes from Huxley, Canon,
Lanzzo
and
Hotel Soloha
. Scroll through to discover our event highlights below.
Sampling products and enjoying a hand massage from Huxley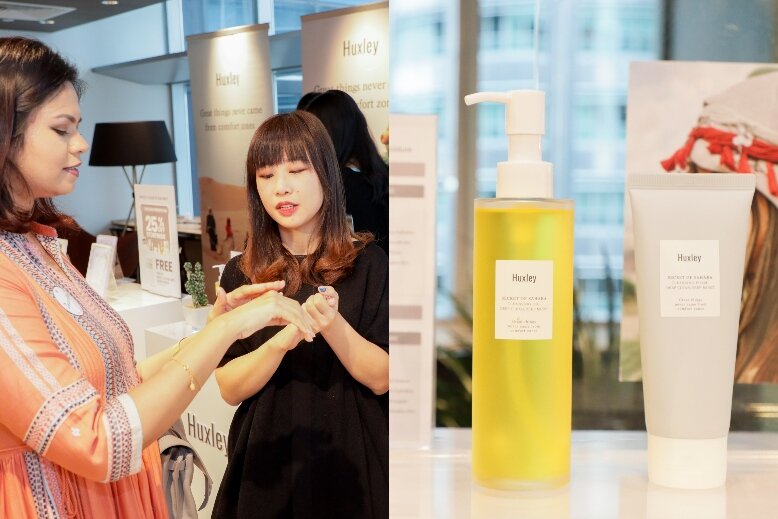 Shanthi A Vimalan @shanthiarumugam
tries out Huxley hand cremes


Capturing fun moments with Canon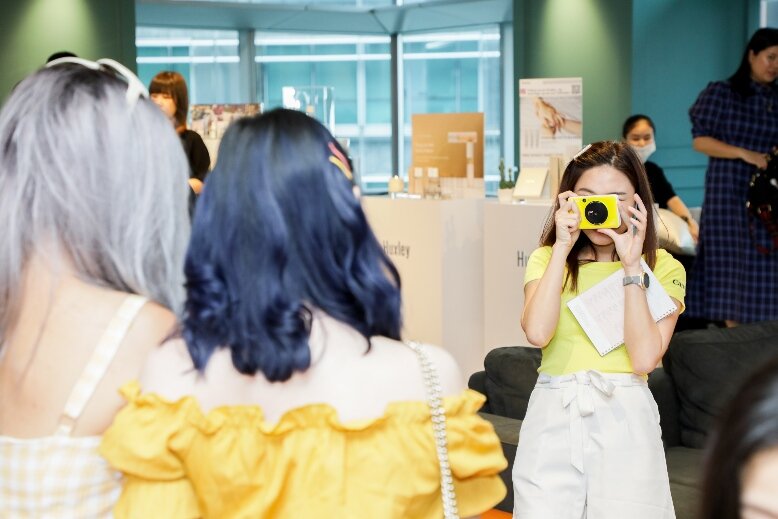 Guests posed for a shot using the Canon iNSPiC [C] camera


Sporting sparkly locks with Glit AF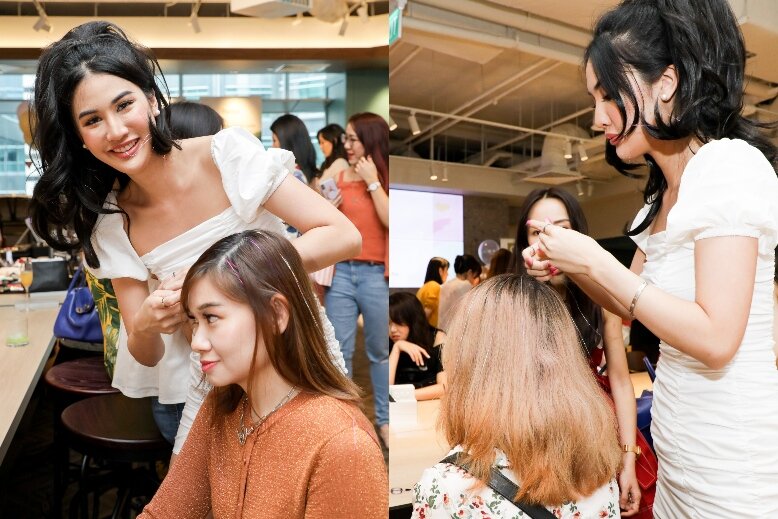 Cleo Kim from Glit AF weaves a thin, lightweight sparkle onto a single strand of healthy hair

Getting a fabulous makeover courtesy of Makeup Doyennes
Guests like Sheryl @sherbabes enjoyed getting a new look


Dressing their nails in designs by Nodspark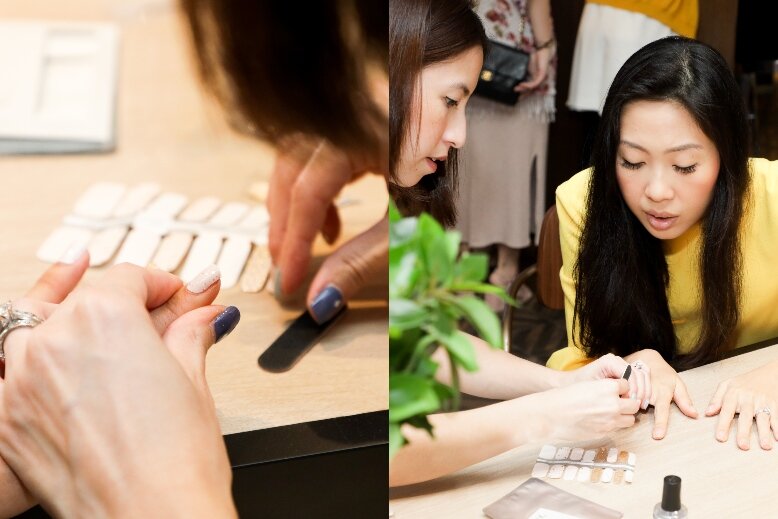 Nodspark features designer nail art done under 10 minutes with no fuss, no smell and no smudges
Enjoying a complimentary crystal stone aura reading with Yuan Zhong Siu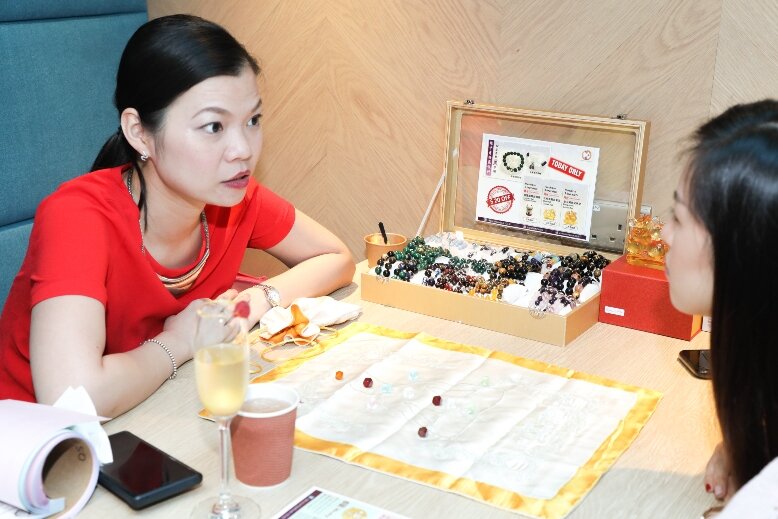 Yuan Zhong Siu takes pride in the expertise of their feng shui masters
Customising a pearl bracelet with Pearl Falco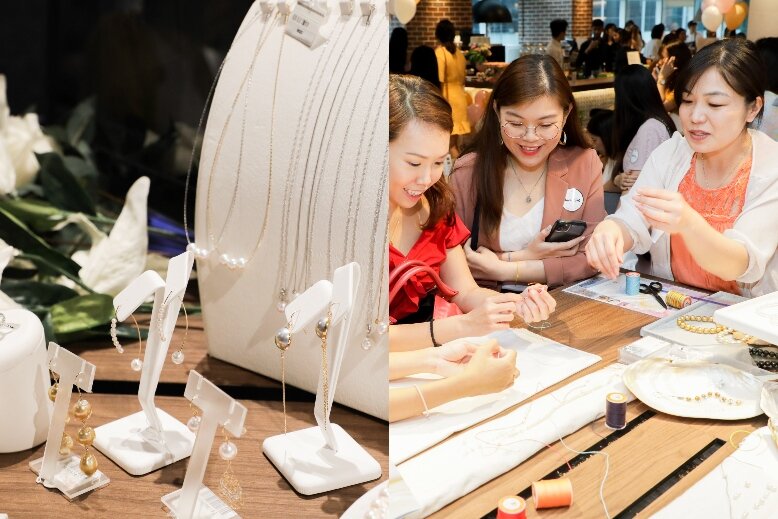 Hannah @mshannahchia and Shermaine @shermainexk trying their hand at creating jewellery


Savouring mouth-watering treats from Caffé B and Nomono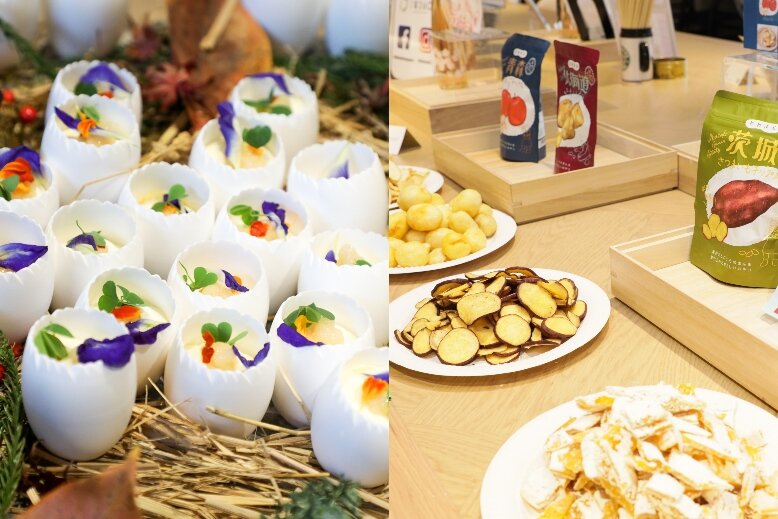 Organic farmer's eggs garnished with vibrant edible flowers and healthy, creatively packaged snacks from Japan


Bringing home a personalised travel makeup mirror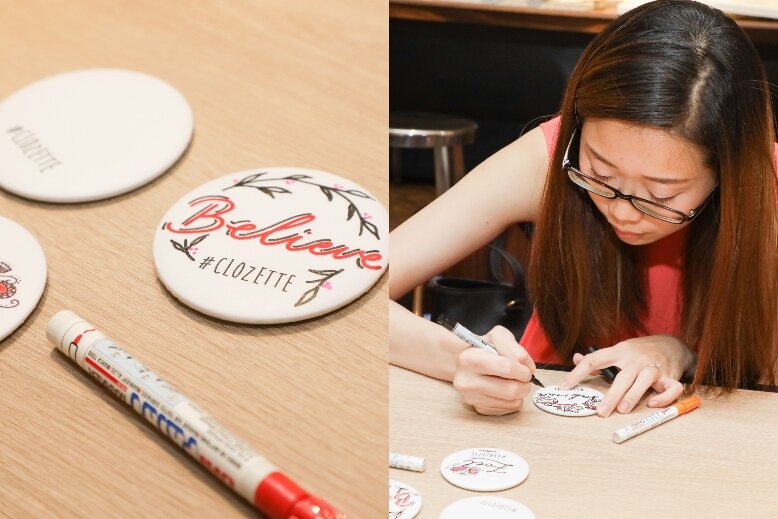 Mirrors with a dose of inspo
Discovering GIFEL's refreshing tea blends including Melon Oolong and Pu-Er with Pear

Rachel @rachelkalexa (right) with her take-home box of tea


Are you looking to Glit & Glow, stay Fit & Fab or are you a Travel Go-Getter? Indulge in a mocktail that's tailored to your 2020 resolutions by Free Flow Events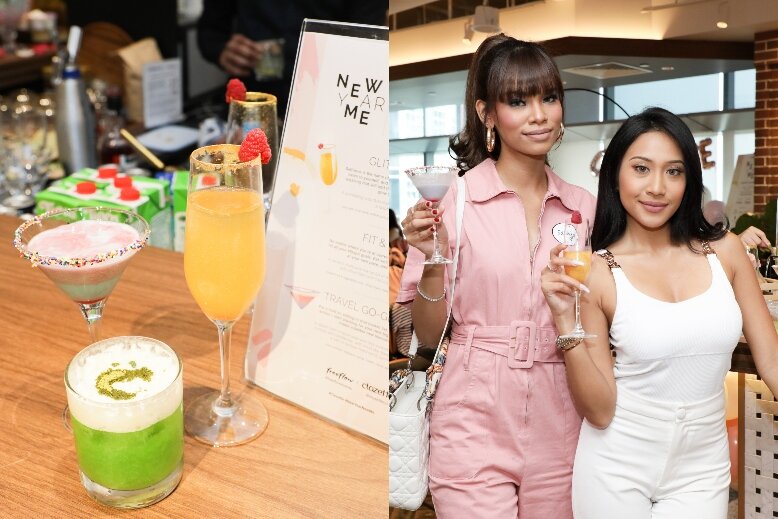 Sabrina @sabrinamarican and Wirda @wirdaelliesa with a drink in hand


Winning awesome prizes from Hotel Soloha, Huxley and more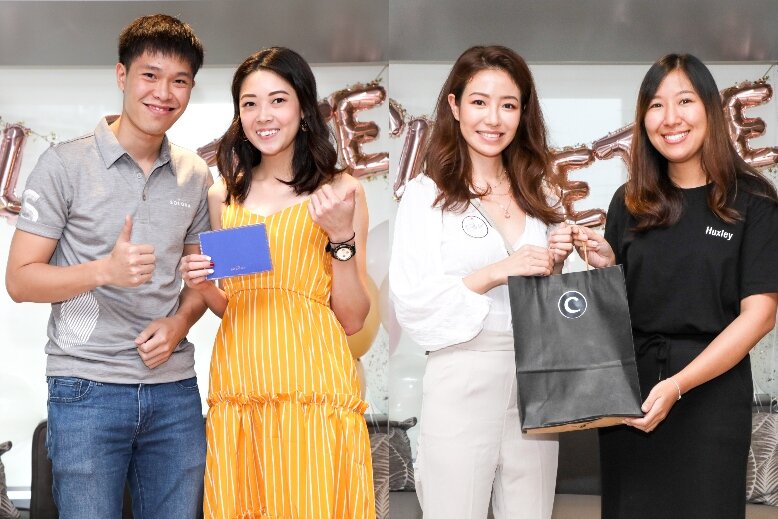 Winning guests Meryl @meryllpy and Esther @estherrleong with their exciting prizes
Striking their best poses at the styled photo areas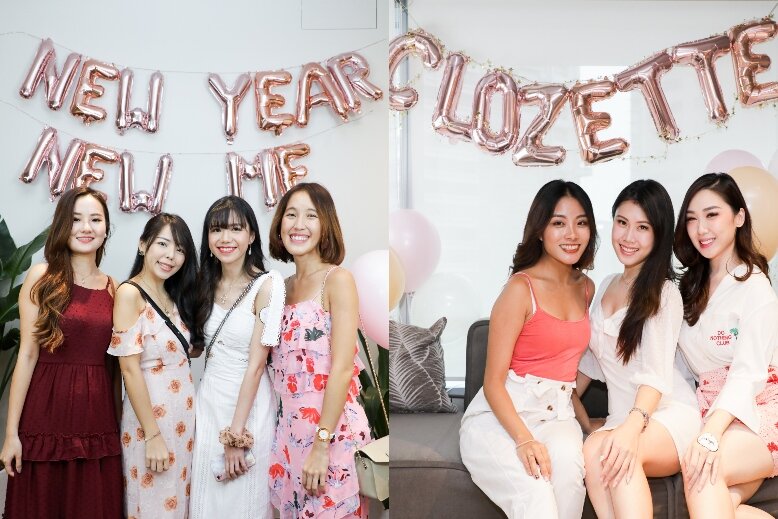 From left to right: Lingwei @lingweiix, Winnie @winnie.loves, Shermaine @shermaineinez, Shu @shuutravels, Clarie @xclarieacaciateo, Sheryl @sherbabes and Jaslyn @jaxlyx


Forging friendships and bringing home a goodie bag to remember the day by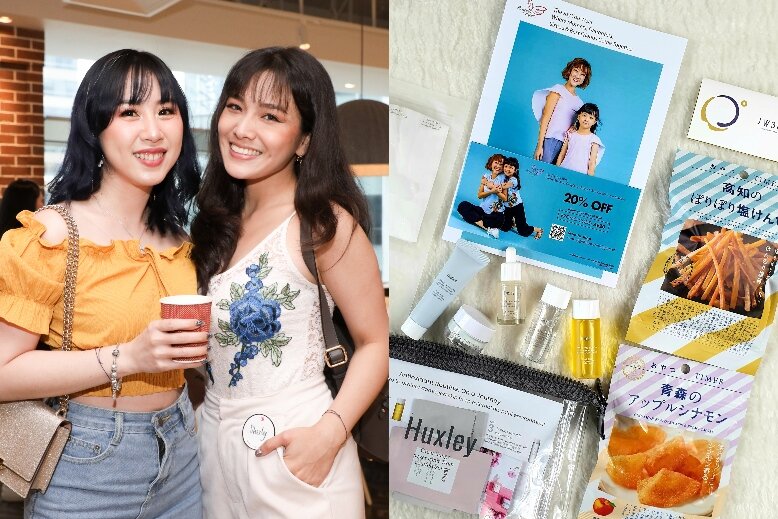 Fenny @ladies_journal and Sherly @lyzpopz
took the Clozette Tea Party experience home with these goodies
Join our Clozette Community! Sign up today by clicking here.