*We've got 5 fab giveaways. Scroll below for details on how to win!
When clozette.co was first launched back in 2011, the digital landscape of the fashion and beauty industry was in its early years and the concept of a digital social community was fresh and almost un-heard of. Fast-forward to 2016, and Clozette has certainly come a long way. From a small fashion and beauty community in Singapore, we've grown to a regional community across Singapore, Malaysia, The Philippines, Indonesia, Taiwan, and Japan.
So since we've just turned 5, we're looking back on the key moments of our journey so far--moments that have defined Clozette as we continue to forge milestones in the digital fashion and beauty community in Asia.
--------------------------
WE'VE HAD MULTIPLE MAKEOVERS
Clozette is constantly evolving; and that means, updating the look and feel of our website. We've gone through 5 revamps in the past 5 years. Just look at how much the site has changed through the years!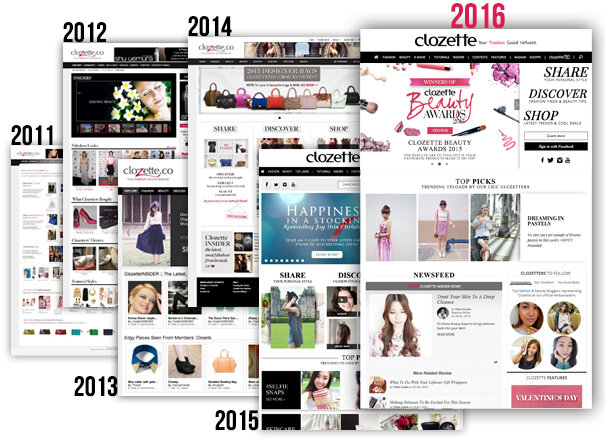 --------------------------
WE VALUE OUR COMMUNITY
The root of Clozette is our Community across Asia. These are fashion and beauty enthusiasts ranging from bloggers, instagrammers, youtubers, and everyone in between. As long as you love everything fashion & beauty, we're a community that welcomes you with open arms!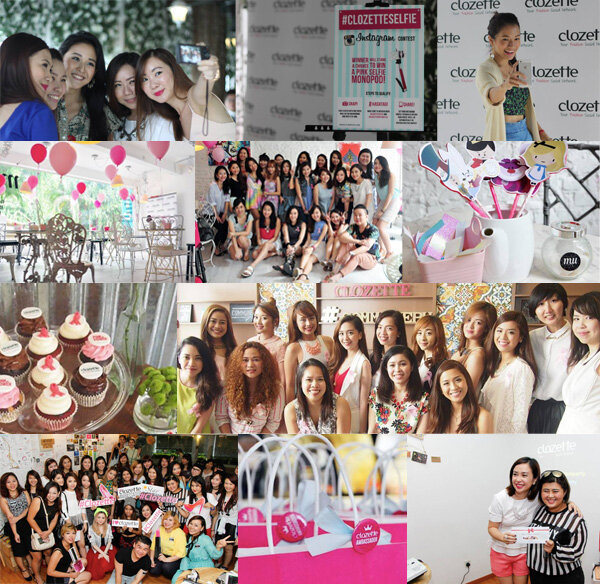 --------------------------
WE'RE A COMMUNITY THAT CREATES TOGETHER
Clozette isn't just an online community. We're a community of fashion & beauty creators. We constantly make it a point to help our community grow and expand their experience, whether it be through event exposure, blogging workshops, photography & video production workshops, or through our close-knit community parties.
Want to be invited to a future event (*hint: we've got a BIG event planned this April 2016)? Stay active on Clozette and watch out for event opportunities that we may shout-out on our social media sites!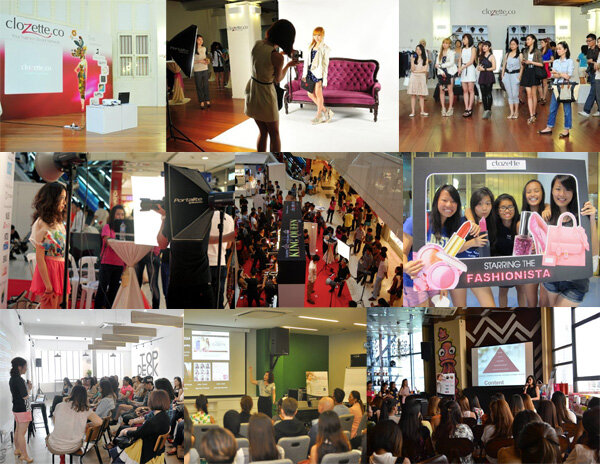 --------------------------
WE'VE MADE GREAT INDUSTRY PARTNERS
The thing we love about being a part of the fashion & beauty industry: connecting with industry leaders that have transformed the way fashion & beauty users connect in the digital space. A big thank you to our strategic partners Mode Media, E! Online, Starworld, Rakuten, Brand New Media, and Blogger Babes. Together, we'll continue to create, innovate, and transform the digital fashion & beauty industry in Asia.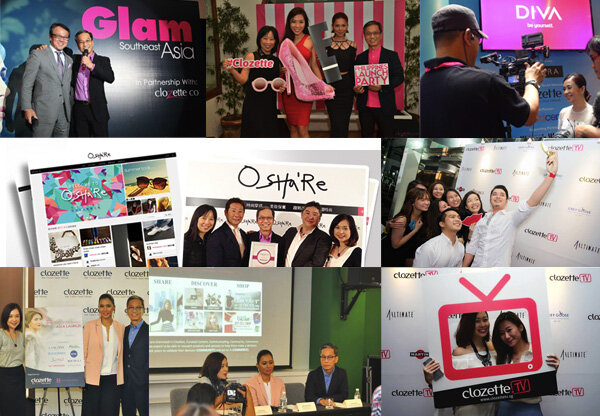 --------------------------
Since we couldn't have done all of these without our amazing Community, we're giving back and hosting a BIG BIRTHDAY GIVEAWAY* to celebrate our 5th year! Stand a chance to win one of our 5 fabulous prizes--a Chloe wallet, Tiffany bracelet, Revlon beauty kit, Burberry fragrance, and a Vidal Sassoon hair straightener.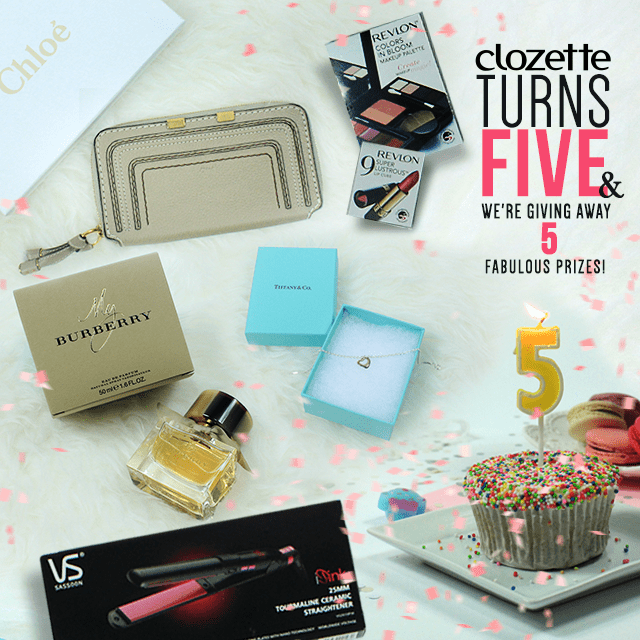 Here are a few ways you can join!
Giveaway runs from 28 Jan - 11 Feb 2016
(Make sure your posts are set to 'public' so we can see it!)
ClozetteINSIDER
Step 1: Share this article on your social media sites (Facebook & Twitter)
Step 2: Include the hashtag #ClozetteTurns5 in your caption
Facebook
Step 1: 'Like' us on Facebook
Step 2: Share our official Clozette Turns 5 birthday giveaway post on Facebook
Step 3: Include your birthday wish for Clozette in the caption and use the hashtag #ClozetteTurns5
Twitter
Step 1: Follow us on Twitter
Step 2: Share your love about Clozette using the hashtag #ClozetteTurns5.
Instagram
Step 1: Follow @clozetteco on Instagram
Step 2: Repost our official Clozette Turns 5 birthday giveaway post on our Instagram
Step 3: Include your birthday wish for Clozette in the caption and use the hashtag #ClozetteTurns5
(The more entries you have, the more chances of winning!)
*giveaway is only open to Singapore, Malaysia, and The Philippines