Business was never meant to be done in black and white — even stocks are colour-coded. If you have the liberty to play with colours for your work wear, then you should seize the opportunity. Not only do distinct shades make you more remarkable to the people you meet but they may also subtly influence their mood, behaviour and response towards you. That said, here are the colours you should add to your power wardrobe to get an edge in the professional world.
Vermillion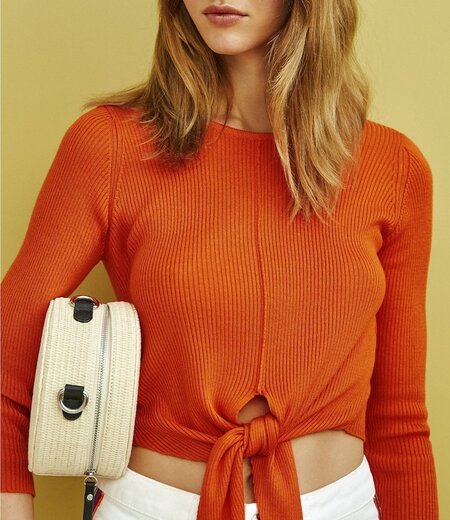 Top from Stradivarius Hey Vacay collection, Price unavailable
Red may be the ultimate power colour, but if you're looking for a more versatile but equally eye-catching hue then go for vermillion. It evokes enthusiasm and energy without being too eager nor intense. It's the best shade to wear during Monday meetings when a bit of positivity is needed to beat the blues. Match it with white or cream pieces to bring out its vibrancy.
Pine green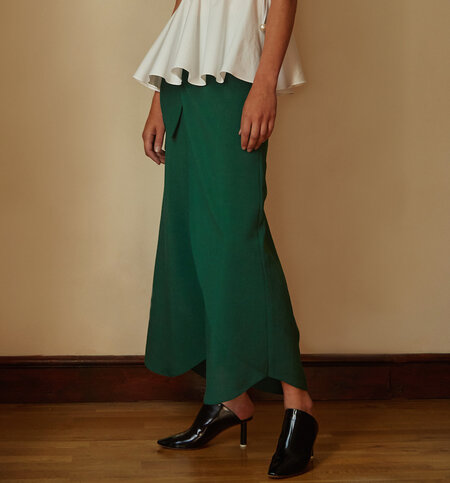 Kimhekim Green Petal Wrap Pants from SocietyA, SGD509/~USD373.74

If you and your colleagues are under a lot of pressure lately, it helps to wear green. This stable and calming colour eases anxiety and inspires productivity. It's an easy colour to work with. Pair it with white, beige, tangerine or patterns like stripes or gingham with green accents for balance and style.
Midnight blue
Kara Velvet Floral Bodysuit from Pomelo, SGD44/~USD32.31

While green motivates people to work, being exposed to the colour blue aids concentration and deep thinking. It's a good idea to wear blue hues when going to brainstorming sessions. Another interesting aspect of this colour is its supposed ability to make you look more trustworthy. So donning a blue top may also come in handy when you're doing a sales pitch to a potential client. Choose deeper shades of blue for a more professional look.
Mustard yellow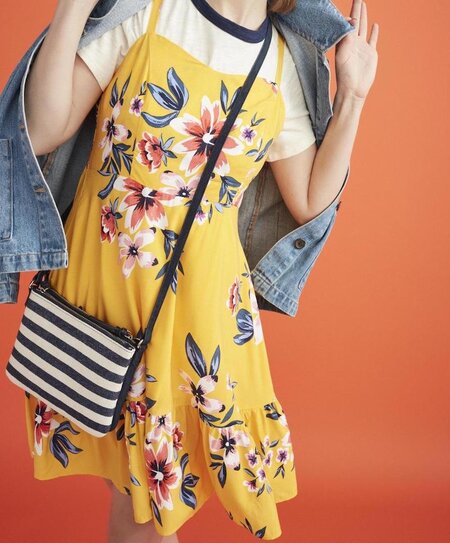 Floral yellow dress from Old Navy, Price unavailable

The best colour to wear on Fridays? Definitely yellow! It's an invigorating colour that can recharge your energy at the end of the working week. However, bright yellows can be too distracting so a better option is the mustard yellow which is a shade that's leaning towards gold. It goes well with denim, pink and green.
Lilac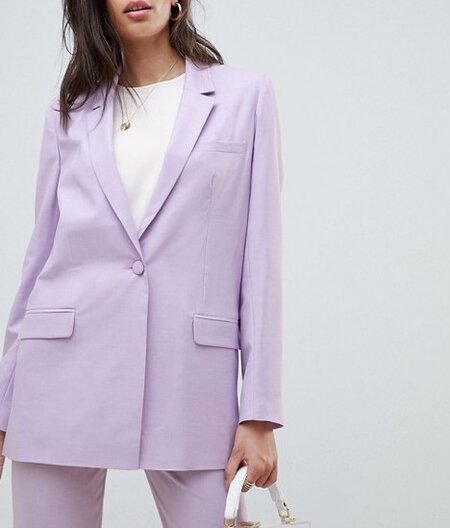 ASOS DESIGN tailored lilac occasion blazer, GBP55 (asos.com)


From Celine to Victoria Beckham, this particular shade of purple has been spotted in several Spring/Summer 2018 runways. Even though the season is coming to an end, we're confident that lilac will still be one of the trendiest colours of the year. Aside from being a very pretty hue, it's also a great colour to wear in the workplace if you want to establish authority without coming across as unapproachable. It's best paired with yellows, blue or white garments and accessories.
Next, learn how you can ace power dressing according to your personality.