Everyone has heard of Frozen. We've all probably watched it so many times now since its release in 2013. Raise your hand if you belt out the catchy hits from the animated film, too. Now, its sequel's premiere finally draws near, and we can't help but get excited for what's awaiting us on-screen. To celebrate the six-year wait, ColourPop Cosmetics has decided to collaborate with Disney Frozen 2 for a makeup range.
ColourPop x Disney Frozen 2
Who doesn't like this makeup collab? It's basically a marriage of our two loves: beauty and Disney. And you'll be delighted to know that ColourPop x Frozen 2 collection will feature two bundles based on the two sisters. ColourPop has yet to release more details on the collab, but luckily, friends at @trendmood1 gave us a peek of the much-awaited release. Each set includes an eyeshadow palette, a bullet lipstick, a glossy lippie, and glitter pots for more shimmer.
Consistent with her icy powers, Elsa's set is encased in blue packaging, with the makeup shades on the cooler side of the spectrum. Here, you'll also find her signature dark red lipstick. Metallic silvers and holographic glitter also add sparkling highlights to the bundle.
On the other hand, Anna's is definitely a lot warmer. We see mauves and more earthy-toned eyeshadow colours. A brick red lipstick and soft orangey gloss make for versatile shades perfect for every day. Lastly, to mirror her bright personality, an intense gold glitter adds spark to the overall autumn hues of the set.
You can't build a snowman with these, but you can surely create a chillingly fantastic look for the season. So make sure to grab them when the collection releases tomorrow for USD38/~SGD51.71 each bundle. But while waiting for that, why don't you shop for other brand collabs with Frozen 2? Here are some other cool finds you can score:
Disney x Pandora Frozen 2 Collection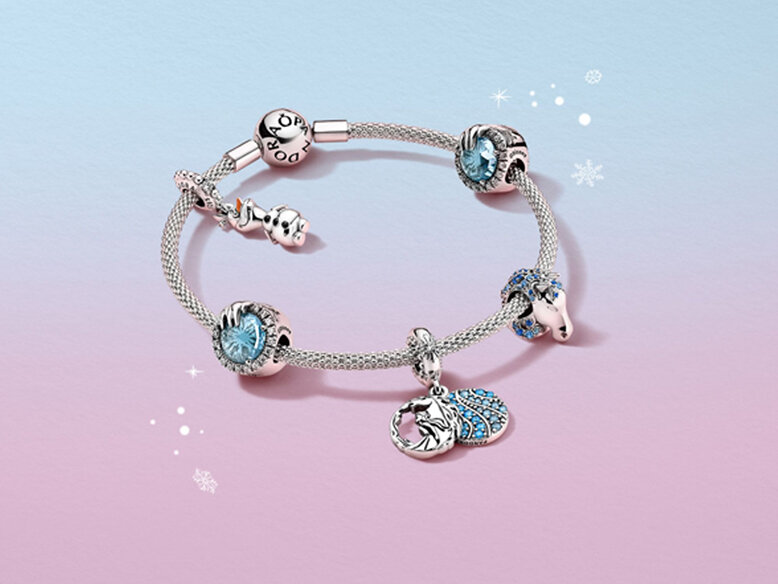 To celebrate the highly anticipated sequel, the jewellery brand decided to release a collection this holiday season. The Disney x Pandora Frozen 2 Collection features five new charms, with prices from SGD99 to SGD159, to give you more winter fun in the tropics. Each of the charms is inspired by the best traits of the beloved characters. And, for the first time in forever, you also get to meet Nokk, the mythical horse spirit that will protect Elsa in the upcoming film.
Kipling x Disney Frozen 2 Capsule Collection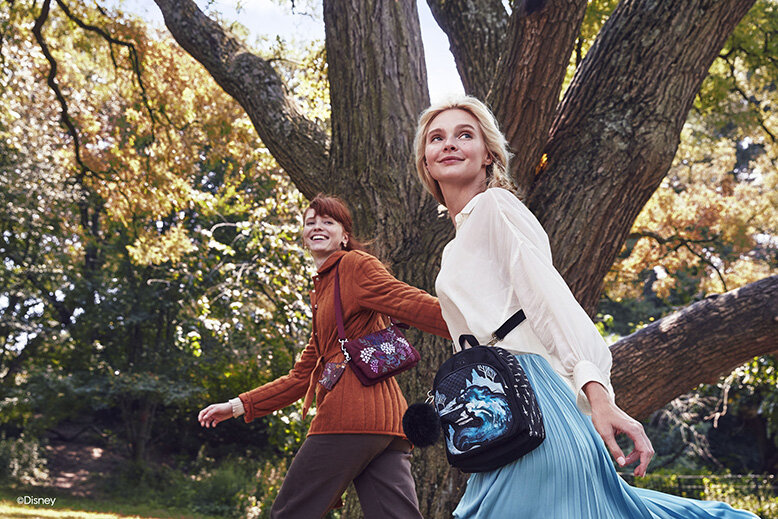 Experience magic during the holidays with Kipling and Disney's collaborative release. Be enchanted by the mystical prints and colours that are designed to capture the spirit of family, adventure, and fearlessness at the heart of the story. The special limited-edition Frozen 2 capsule collection ties back to the Nordic setting of the film and includes a selection of bags and other accessories that range from SGD39 to SGD299.
The style and beauty possibilities are endless — they're a series of open doors! So indulge the Disney princess in you and shop them all as you wait for the sequel to hit the cinemas this 21 November.
(Cover photo from: @colourpopcosmetics)
Next, continue your holiday shopping with November's beauty launches.